The balance between friendship, love, art and success is something that strikes a particular chord within me and is a notion that brings to life An American in Paris, a cheery musical bound to put a spring in your step. How seasonal.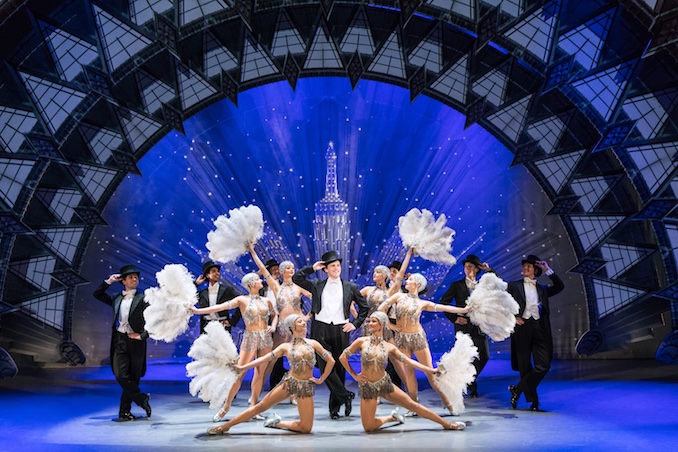 Christopher Wheeldon's stage version of Alan Jay Lerner, George and Ira Gershwin and Saul Chaplin's 1951 movie musical is a particular delight. Originating in Paris in 2014 prior to a Broadway jaunt a year later, Wheeldon's adaptation won it four Tony Awards. Now on stage in Toronto, An American in Paris is a Springtime treat that comes prepared to melt your icy winter hearts.
Any Gershwin musical is a complete nostalgia fest for me and An American in Paris comes complete with some classics, including I Got Rhythm, The Man I Love and They Can't Take That Away From Me. Audience members like me may find they have Fidgety Feet after the particularly high energy Act II opener, although it was the zany 'S Wonderful that had me chuckling. Basically, this show has all of the ingredients to get you and your grandma swaying in the orchestra stalls with a smile on your face, "who could ask for anything more"!?
The music is great, but the dancing is better; An American in Paris is all about the choreography, which of course won Wheeldon one of his Tony's. The cast are true triple threats, but not only that, it was nice to say a breadth of movement on display. The stand out moments of the pieces are the times that voice, sound, movement and lighting came together, such as the visually engaging lights out moment (a nice play on the true spirit of the "City of Lights.") I am a sucker for a good soundscape, and this really was an exemplary moment.
McGee Maddox, Kristen Scott, Matthew Scott, Allison Walsh and Ben Michael did a stellar job at leading the cast, with the ensemble providing an infectious energy to the jaunty piece. Walsh in particular deserves high praise for her movement and for her ability to make the character of Lise seem more likeable than in the movie!
A harsher critic might call An American in Paris dated, but I would say it is charmingly nostalgic. While the "modern" dance piece at the end was pretty amusing in its design (shapes! Colour! Light! Whacky!), the period of the piece is cute and enjoyable, as is the almost banal banter between love interests. No, An American in Paris isn't a challenging piece that does anything to further gender equality dialogue or any kind of other present day issue, but it is a wonderfully wistful and spirited production that you can easily get lost in for a few hours…and to be honest, right now, that is exactly what some of us are looking for.
An American in Paris runs at the Princess of Wales Theatre until April 29th. For tickets and further information, visit the Mirvish Theatre website.