Name: 
Cat Clyde
# of Albums: 1 – Ivory Castanets – https://open.spotify.com/album/4fhfdCnzSYv5oSa4KFJcS3
Latest Release: The River – https://catclyde.lnk.to/TheRiver
Latest Video: It Hurts Me Too – an Eric Clapton cover with Jeremie Albino
Bio
It's an old saying, "time flows away like the water in a river." A comparison that has more to it than you might think at first glance. Whether it's a raging torrent or a bubbling backyard brook, both water and time can hide, obscure, and keep us from seeing some of the priceless treasures that lie just beneath the surface. The key to finding them is simply knowing where to look, and when to listen.
Cat Clyde, a brand new artist out of Stratford, Ontario. A fresh take on the classic sounds of yesteryear; breathing new life into the velvety vocal, tack-piano, slide-guitar-style that can instantly walk you through the swinging doors of a packed saloon. With influences ranging from Etta James to Janis Joplin to Lead Belly; hers is a mix that goes down smoother than a neat glass of mellow Kentucky bourbon. No longer do you need to reach for your trusty sifting pan and river boots to find gold. You just need to know one name.
Her hit single "Mama Said" has over 7 million streams on Spotify alone. Cat's debut album, Ivory Castanets, came out May of 2017. In just one year, she has toured alongside ZZ Ward, Joe Purdy, Paul Kelly, and Rodriguez, subject of the critically acclaimed "Searching for Sugar Man" documentary in 2012.
So far in 2018, Cat Clyde set out for her first ever European trip opening up for Shakey Graves on a sold out tour. She is currently out on the road with L.A. Salami in the US and Canada. Fans can expect her sophomore album to come out in Summer of 2018.
Latest Single:
The River
Favourite Restaurant:
Saigon on Brant
Favourite band now:
I've been really loving the song, 'Cannonball', by Buck Meek lately.
Guilty Pleasure Song:
Dreamer – Jenn Grant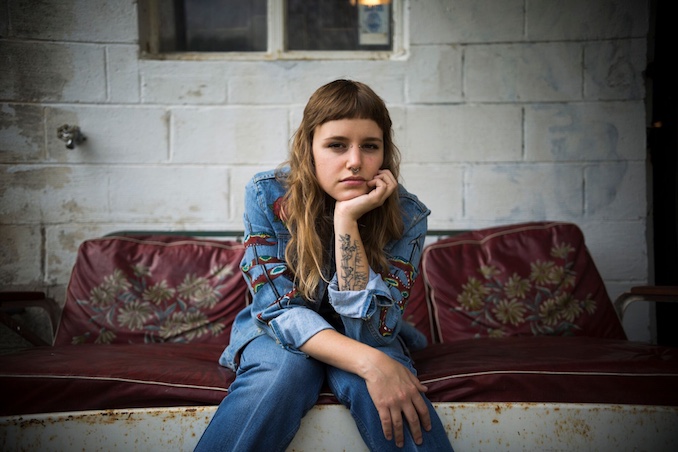 Live Show Ritual:
I like to try and walk around outside.
Favourite local artist:
Jeremie Albino
Sneaky Dees nachos, pasta from Terroni or a superfood salad from Fresh?
I'll take whatever I can get!
Queen or College St?
Queen
Trinity Bellwoods or Highpark, Riverdale or Kew Gardens?
Bellwoods
EP or LP?
I feel as though LPs are more of a complete work. Like the perfect portion of food on a plate to satisfy your hunger.
Early bird or night owl?
More of an early bird, but just like that great bird I am a late bird too.
Road or studio?
They both have really amazing qualities. I love being in one place and nesting into the studio. But I also love the constant movement and adventure that comes with touring.
Swiss Chalet or Roti?
Swiss Chalet