Austen Payne is a Storyboard Artist and Comic Artist.
New to the Toronto arts and animation scene Austen has had great success with her student film "One Hell of a Party", that she wrote and directed for her final year of animation school.  The film has shown at 8 festivals, and won Best Animated Short at Toronto After Dark Film Fest, as well as the Gold Reel Award for student film at the Nevada International Film Festival!
A graduate of Seneca's Animation Program, Austen is currently working as a storyboard artist in the city, as well as finding any opportunity to work on comic projects. Austen is also an avid Dungeons & Dragons Dungeon Master, as she DMs two campaigns currently. And on top of all that she also rock climbs occasionally when she can find the time.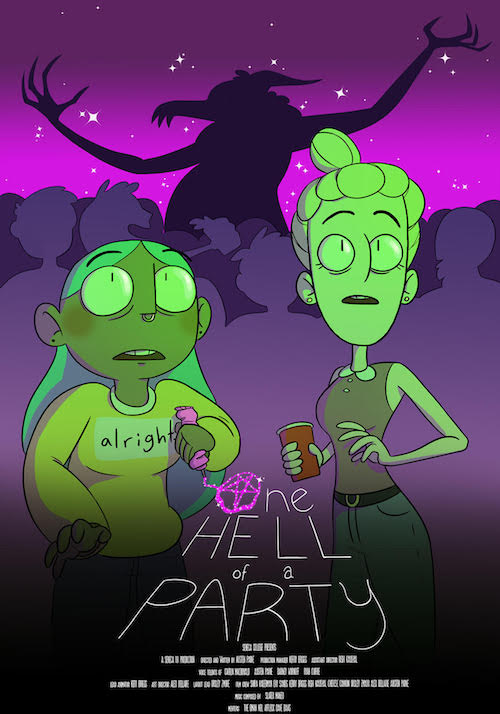 The movie poster for One Hell of a Party!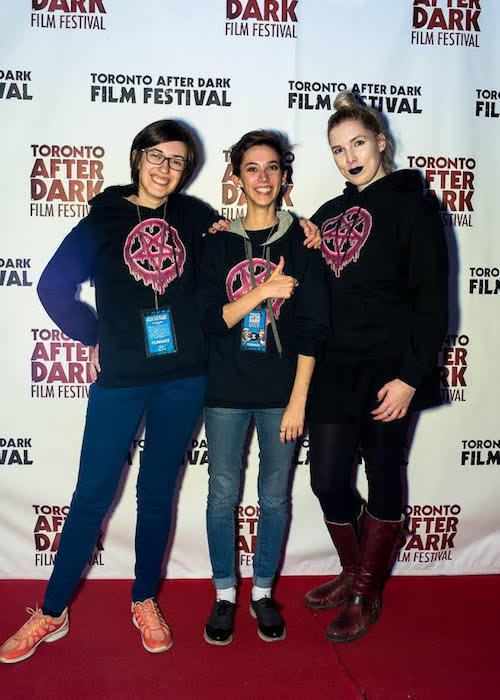 Left to right (Brenna Baines, Me, Cait MacDonald) This was us at the Toronto After Dark Film Festival the night One Hell of a Party screened! We're all sporting the official Film Hoodies I had made for the crew!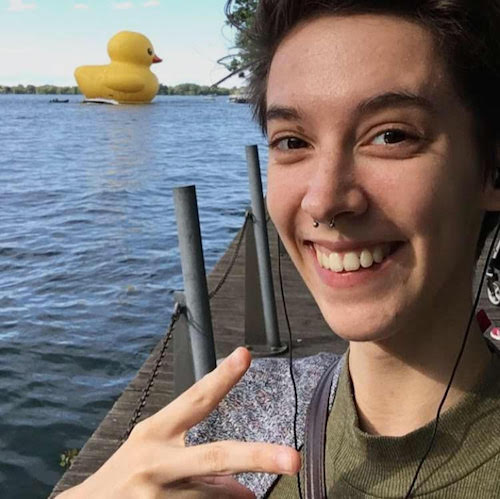 Me with the duck
Having a bite! I love to cook and it shows if you ever come to visit! I'll always try to make something for my guests!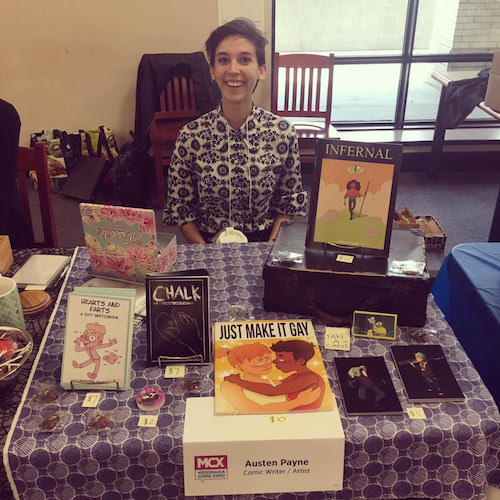 Me tabling at MCX, my first ever comic convention that I tabled at with my work! (You can see a little prologue comic for Infernal there too!)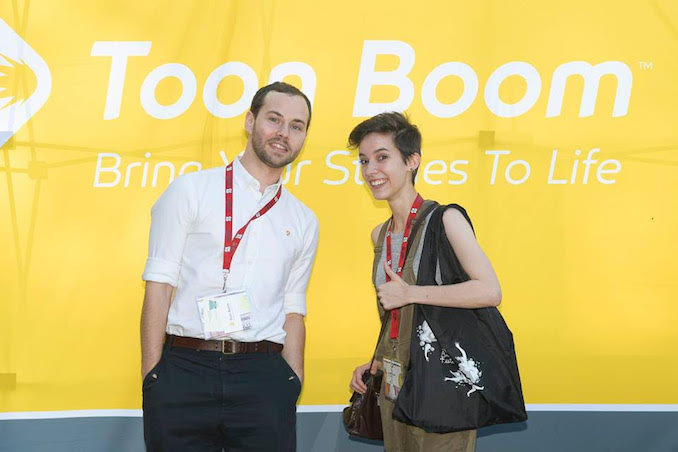 Jason Weight on the left and me on the right getting a photo at the Ottawa Animation Film Festival. One Hell of a Party screened here, and as well I spent the festival networking and meeting other filmmakers like Jason, a long time twitter/instagram mutual!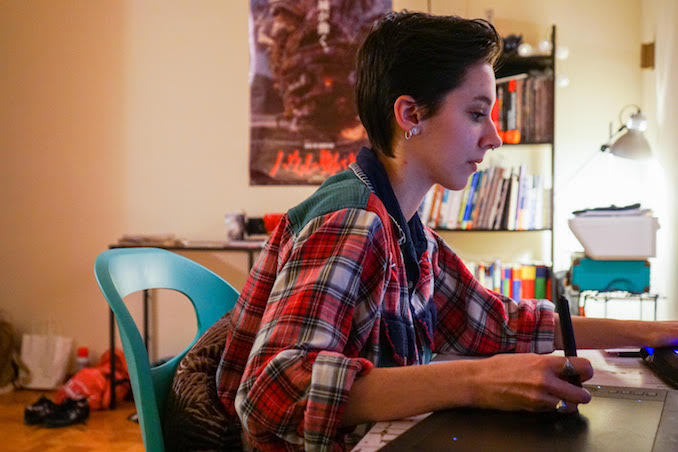 Working on freelance work in my apartment! My computer chair isn't super padded so I have a nice pillow for my back. At home is where I work on all my comics work!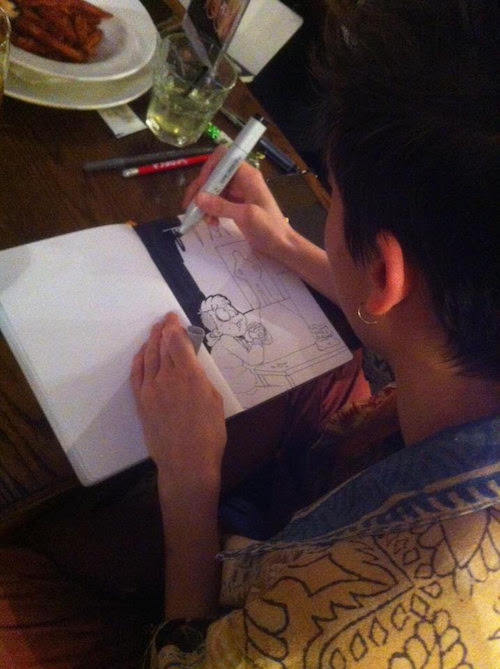 Me doing a drawing of a silly picture at a pub for Seneca's Annual Sketch Jam contest! (I got 2nd place!)
***
What 'hood are you in? – I recently moved to the Midtown area  around Young & Eglington, but lived in the Church/Wellesely Village since I moved to Toronto 4 years ago. So far I'm really loving my new area a lot!
What do you do?
I work in Storyboard in animation, write and direct, and work on comics!
What are you currently working on?
Aside from work work things which are NDA, I'm currently working on a comic called Infernal that's going to hopefully be a webcomic in the near future, as well as some small zines for future conventions. I also have a secret project right now that I can't talk about… *wink*
Where can we find your work?
My twitter – https://twitter.com/deve
My instagram – https://www.instagram.com/french_fart/
My tumblr –  http://french-fart.tumblr.com/
My Portfolio –  http://austenpayneportfolio.blogspot.ca/