I was told to meet a stranger at a busy intersection downtown.  Who was I to look out for? "Don't worry, the stranger will find you. And wear comfortable shoes." I was told. Let's premise this by saying that I wouldn't normally just go ahead and meet a stranger.  I knew this was the hottest theatre production to hit Toronto. What makes this different from any other theatre I've ever experienced? It all takes place on the streets and there is only one audience member. Me. I played a role in the storyline and not just any role…I play the protagonist.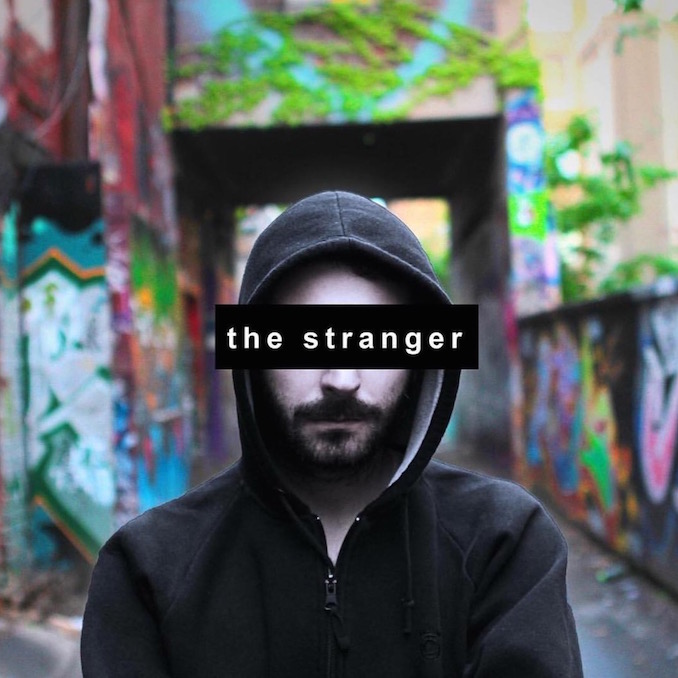 DopoLavoro Teatreale (DLT) returns to Toronto with a brand new version of the critically acclaimed walkabout performance The Stranger after sold-out engagements in Europe and India. The one-on-one immersive experience takes places in the nooks and crannies of the downtown core and also doubles as a chance for participants to explore the unique sites and sounds of the various locations. The approximately 90 minute experience has you interacting with "strangers"  created with a cast of up to 20 local and international artists.
If you've ever wanted to step outside of your comfort zone and have a little fun, this is a memorable experience. I had first heard of this during Luminato but the tickets quickly sold out for that production. This is a second chance and a brand new experience that I could not pass up. A few preview spots opened for The Stranger and I got in fast. I had no idea what to expect but I was excited to try something new.  I'm very curious. As long as I don't have to scale tall buildings, escape from zombies and have an out. I'm good.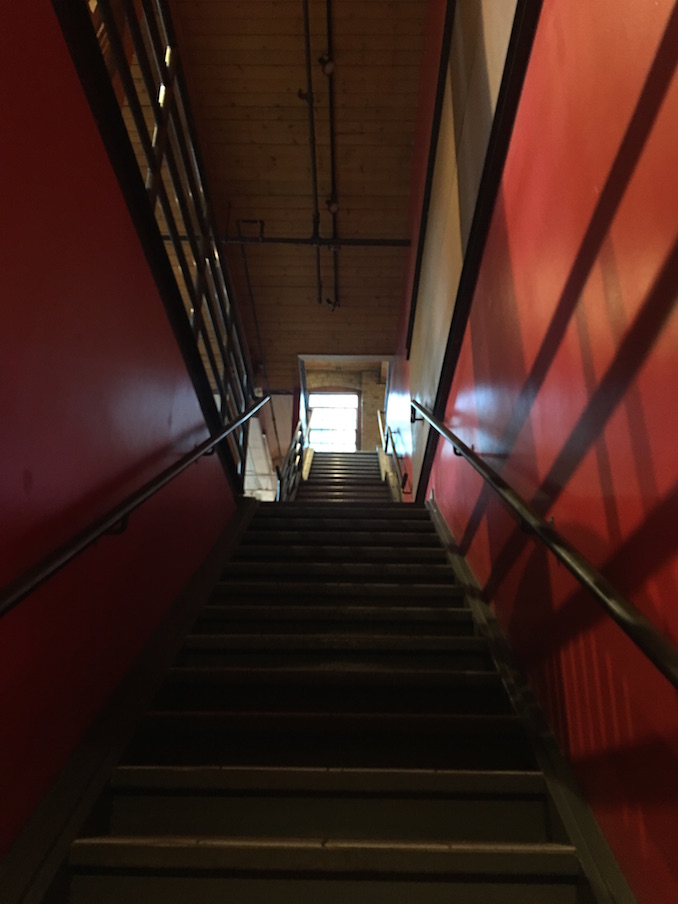 When I arrived at my designated starting point within minutes I was approached by someone from the production and we exchanged phone numbers just in case I needed assistance or they needed to reach me. "Is it scary?" I asked. The stranger told me I'd be fine. "Do I need to run?" I asked. The stranger smiled and told me I'd be fine.
I admit I was excited at the thought of what lay ahead as the stranger lead me to another street corner and told me to wait. I was told to take in everything and be aware of my surroundings. "Who am I looking out for? How do I know when to go?" and with that the first stranger left with a smile and no instructions other than my ultimate mission was to find "The Stranger".
My eyes scanned the intersection looking at faces of strangers crossing the street and waiting on steps. I was looking for eye contact. A guy at the opposite corner was staring straight at me as he was having a smoke. I gave a smile. He returned with another. But he didn't move. Okay, my gut tells me he's not the one. I contemplated what to do and then noticed how beautiful it was this late in the day. But I realized it was soon going to turn into night and I should start to hustle. I looked at that guy again for clues. As I contemplated my first step another stranger appeared and startled me with the whisper in the ear. "Follow me" the stranger said and with a quick step it all began.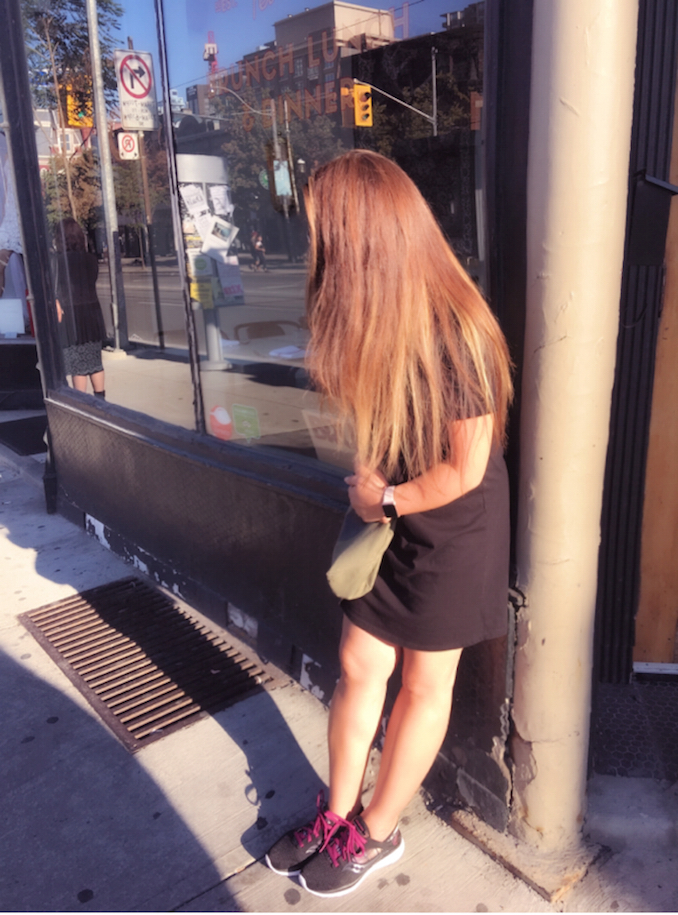 I took a deep breathe and caught up as the stranger who lead me down a quiet alleyway. Yes, my inner voice would have told me to run the other direction in any other circumstance but knowing that I signed up for this experience I had to trust this journey into a secret world and encounters with various strangers. What I didn't expect was there were times I couldn't immediately recognize who were performers versus normal pedestrians at first. The lines of fiction and reality were blurred when people chatted with me. Wait, that woman who asked for directions wasn't part of this experience? Or what about that guy with the dog who said hi?
Without giving anything away I can tell you that a few times I felt like I was part of the whole act, playing a role in a secret mission.  Sometimes I felt like people were watching, but then again, it's downtown Toronto and people are not phased by anything. Every so often I'd get a smile, like a "hey you just made my day" kind of smile… not a "WTF are you doing?" smile. By the way, each participant's experience is slightly different.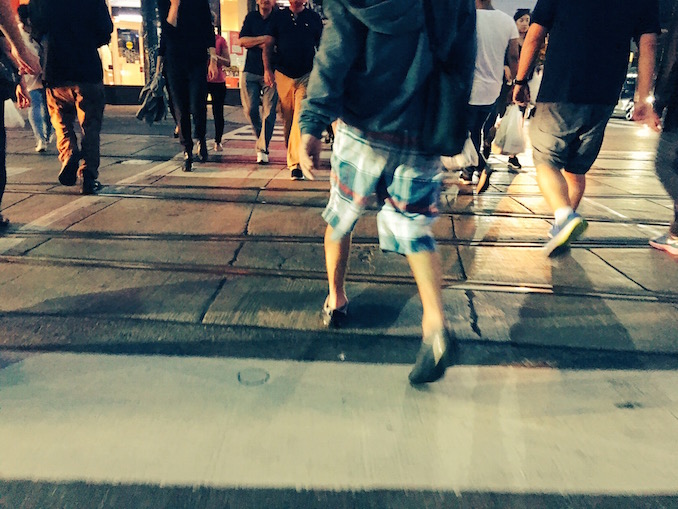 As each stranger encounter occurred, I admit that I was a little worried about missing the next cue to move on. What if I got distracted? What if I get lost in a crowd. Not to worry, it did in fact happen to me (and I was safe) but they were able to track me down and get me back on track with the performance and ultimately completing the mission. Remember they took my phone number?
It's an exhilarating experience that has moments of haunting beauty, laughter, and a few adrenaline rushes. Okay, but here's what I truly loved…making eye contact. Something I know I've forgotten to do that brings a human connectivity into our daily lives.
The Stranger runs from September 20 to October 9, 2016 . Each experience runs for approximately 90 minutes and the pace depends on how quickly you move and some choices you make. Times run from Tuesday to Sunday and begins every 25 minutes. Tickets are $30 each but note the last time slot each day is a VIP experience that contained secret content and an alternate ending. Visit dltexperience for more information.