The Bay Barbie was released in stores across the country as well as online on October 5th, 2016. The joint partnership with Mattel and the Hudson's Bay Company Collection has the fashion icon, and children's toy, wearing an HBC striped coat with a matching pencil skirt. She is also sporting a black turtleneck, a knit tuque, and classic ankle boots.
Barbie is joined by her pet poodle, Hudson. He is also dressed in Hudson's Bay Company Collection colours in his multi stripe dog coat.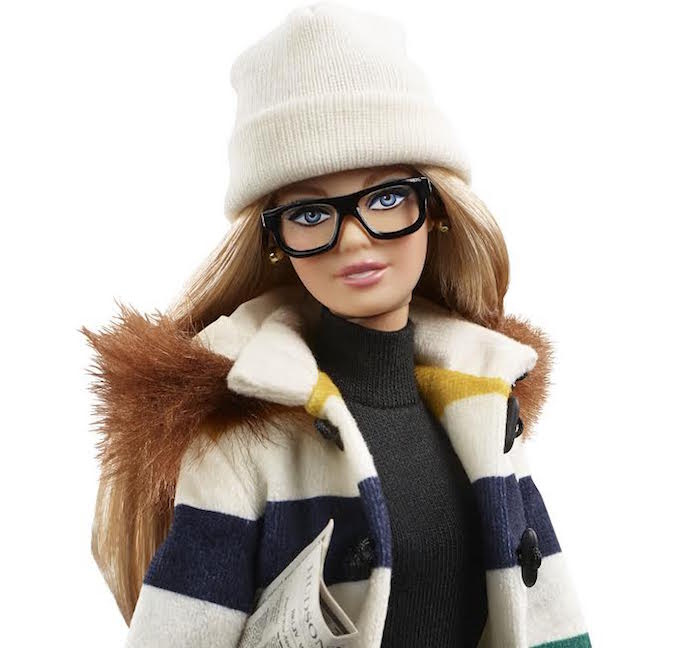 "Our vision was to imbue our doll with an independent, creative spirit – a spirit that resonates not only with Barbie but with our brand as well," says Hilary Kelley, Vice President, Design, HBC Collections, Hudson's Bay. "This Barbie lives by a code defined by her personal mantra: be an on the go free thinker; be kind, be brave; strive to be better; and always seek adventure".
"For the past 57 years, Barbie has been a reflection of the times, following style trends, and adding cracks to the glass ceiling all which continue to make her the icon that she is today" says Akram Sharkawy, Brand Communication Marketing Manager at Mattel Canada. "We are thrilled to have worked with the Hudson's Bay Company in creating this stylish doll, capturing their signature stripes look, and growing Barbie's wardrobe".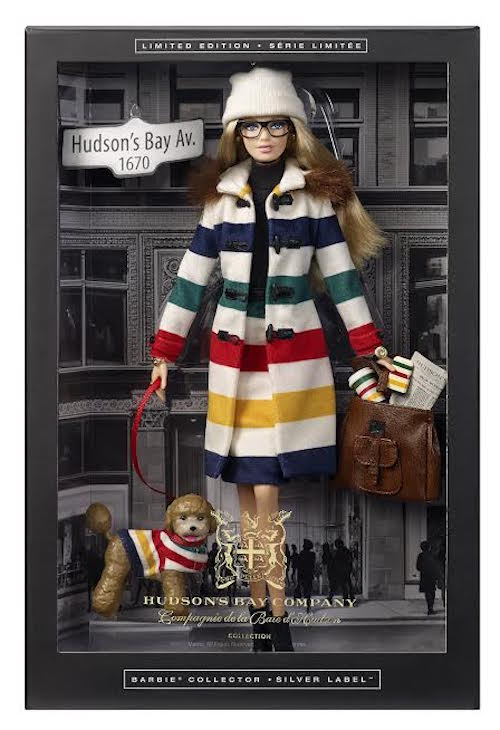 The doll comes packaged in a collectible black and gold box. On the box, Barbie is standing in front of the Hudson's Bay's flagship store in downtown Toronto.
Hudson's Bay Company Collection Barbie sells for $59.99 and is sold in stores across Canada and online at thebay.com.