From epic snowstorms to falling ice, it's been a brutal winter in Toronto; so much so that the weather alone is inspiration to book a breezy beach vacation that you hadn't necessarily planned for.
A four-and-a-half-hour flight from Pearson International Airport, Cabo San Lucas waits in all of its sunshine, beach and activity-filled glory. From its nightlife and abundant activities, to picturesque rock formations that shoot up from the sea, you'll find it in Los Cabos (or "Cabo"). Oh, and warmth – that sweet beating of the sun that's been so glaringly absent for Toronto-dwellers this winter.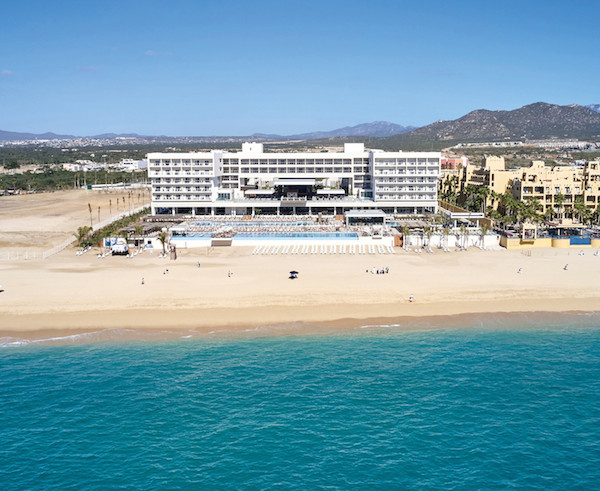 One of the newest additions to the gorgeous Cabo coast is the brand new, five-star Riu Palace Baja California, Sunwing's latest property on its expansive vacation portfolio. The airy, all-inclusive adults-only resort opened its doors for business in early December. At this contained and easy-to-navigate spot (as opposed to the massive, maze-like all-inclusive resort variety), relaxation and refined simplicity are top of mind.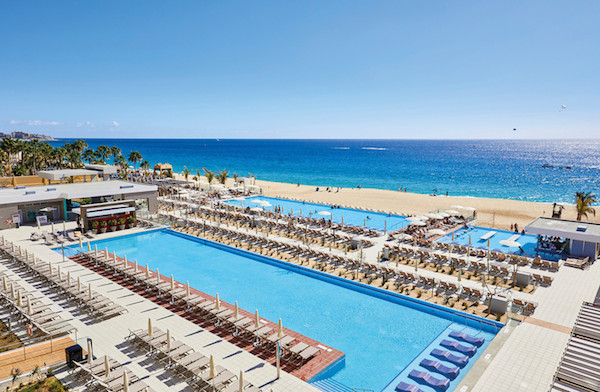 Talking points of the 602-room resort include four pools (most notably, an infinity pool that overlooks the never-ending sea), watersports, group fitness classes, in-room liquor dispensers (!) and 24-hour room service. The oceanfront junior suites – which I recommend dropping extra dollars on – are spacious and airy, featuring a soaker tub, crisp white linens and stunning views of both the sunrise and the region's famous El Arco rock oceanic formation from the balcony.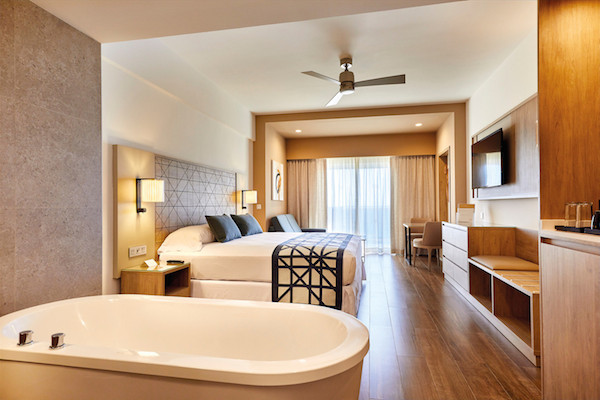 Speaking of views, the resort is designed to offer as many panoramic ocean views (and subsequent photo ops) as possible – from the restaurants to the hotel rooms. An upper level features a communal area and bar, offering a picture-perfect view of the ocean as a backdrop for margarita sipping.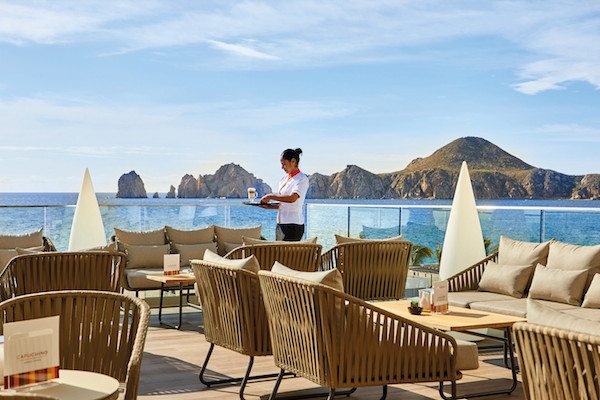 When it comes to wining and dining, you have a surprising amount of options given the size of the hotel. The resort offers six gourmet a la carte restaurants, including five themed restaurants where – unlike many all-inclusive resorts – no reservation is required. Guests can opt for sushi at the Japanese Yu Hi, Italian at Sofia, a steak dinner at Guacamole, Indian at Taj Mahal, or fusion at Pepe's Food. For those who consider a spa a vacation staple, the Renova Spa offers a full-service spot to unwind and rejuvenate.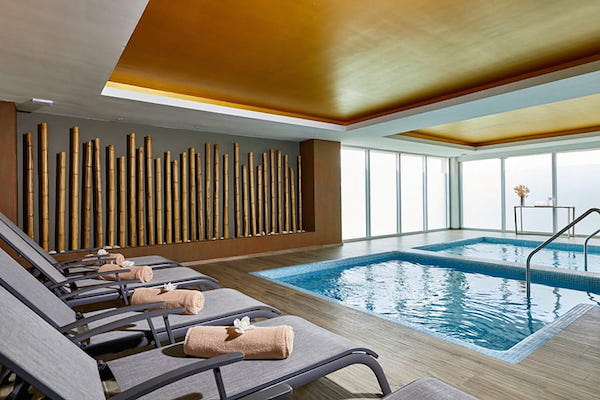 While the Riu Palace Baja California offers a tranquil place to recharge and relax free from screaming and splashing children in the background, guests looking for a little more action can get their temporary fix next door at the sister property, Riu Santa Fe.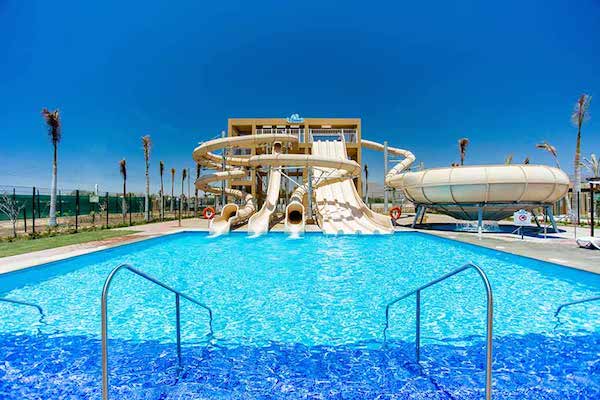 Here, you can revisit your childhood in the Splash water park, pose by the Instagram-worthy infinity pool or party like you did in university at one of their many foam pool parties, which are wild and rowdy in the best way possible. Likely fuelled by no shortage of flowing cocktails (the best part of an all-inclusive experience for some), during these parties, you'll find guests of all ages dancing like they may not get tomorrow both in the water and poolside.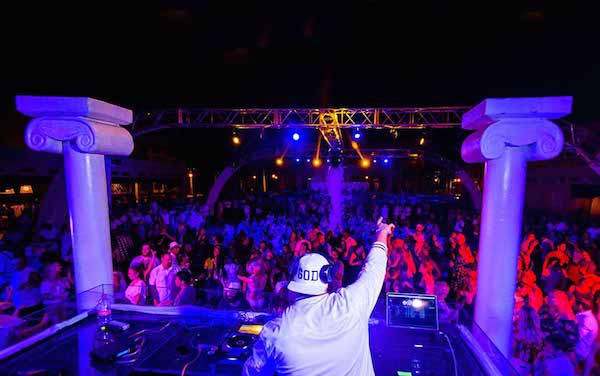 Guests seeking a change of scenery can also enjoy the nearby Riu Palace Cabo San Lucas. While there is no shortage of things to do on all of the Riu properties, Sunwing Experiences take guests off the hotel grounds and to memorable adventures, from humpback whale-watching in the magical piece of the world where the Sea of Cortez meets the Pacific Ocean (highly recommended), to riding rescue camels on a breezy beach and exploring culture-rich areas outside of the hotel zone.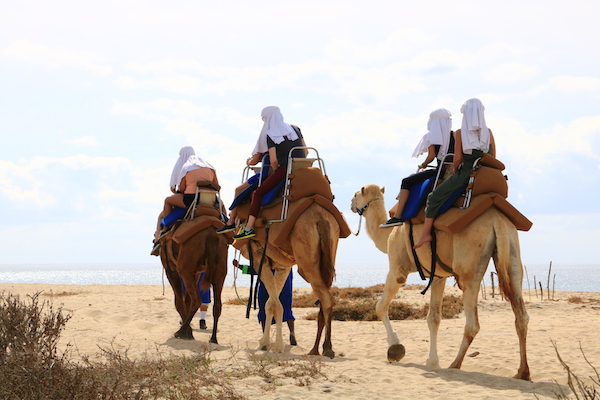 For the Toronto culture-cravers seeking historic buildings with a solid backstory, quality street tacos or a colourful arts scene, a trip to the village of Todos Santos is worth carving out time for. Located about 100 kilometres north of Cabo San Lucas, Todos Santos is one of the earlier settlements in Baja. The Sunwing excursion offers a guided tour that includes a visit to the local art galleries, a mission monastery, a museum and a walk through a local tapestry factory on the way.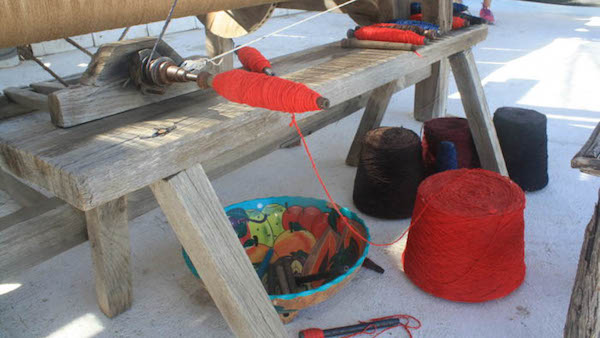 Toronto is one of 11 Canadian gateways Sunwing flies direct to Los Cabos from. All packages include flights on Sunwing Airlines, Sunwing Experience Transfers and a representative in the destination.
In the depths of this winter, I can't make it back sooner.