Water is considered sacred and holds significant cultural importance for Indigenous peoples and their communities. In many Indigenous cultures, water symbolizes a living, spiritual entity with life-giving forces, and is used to grow medicines, and for cleansing.
BC is an impressive destination full of thrills where you can get to experience the scenic wilderness and picturesque regions. If you are looking to explore BC's natural beauty and cultural diversity, you might want to consider exploring an indigenous-led tour or a water-based activity. Through Indigenous Tourism BC, you can further connect with Indigenous communities, learn about the rich history, distinct cultures, and traditions in British Columbia.
BC offers avid travellers the very best of summertime outdoor activities. From indulging in canoeing and kayaking adventures, and visiting water-powered resorts, below is a quintessential list of locations worth exploring.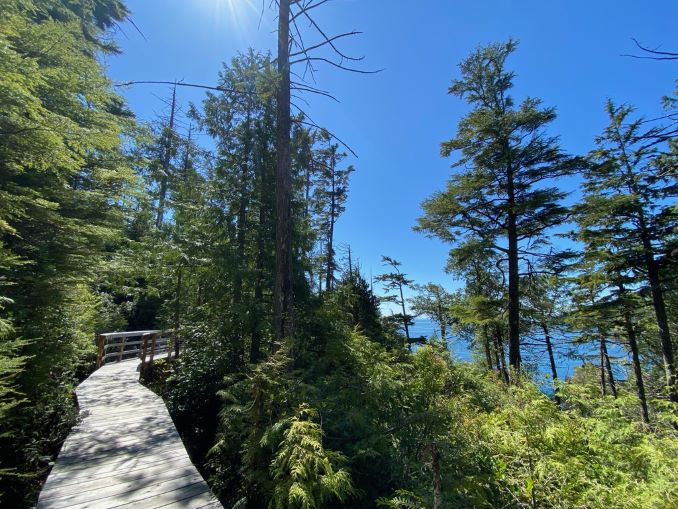 Ahous Adventures: Hot Springs Eco-Tour
Located in Tofino, BC, Ahous Adventures offers eco-friendly adventure tours, and you can expect to journey through the heart of Ahousaht haḥuułii's territorial lands, culture and waters. Most particularly, you'll get to experience the magic of the ocean while taking a cruise on the coast and inlets of Clayoquot sound. The highlight of the guided tour is the 30-minute beginner-level walking trail to the hot springs and a wooden boardwalk that weaves its way through ancient rainforest, flora and fauna. Besides taking a dip into the Hot Springs Cove, you can enjoy a 1.5 – 2 hour soak in the mineral-rich waters. Book your Ahous Adventures: Hot Springs Eco-Tour today at a price from CA$229(for Adult ages 19-64) and CA$219 (Youth ages 12-18 plus special height requirements). Find out more on their website.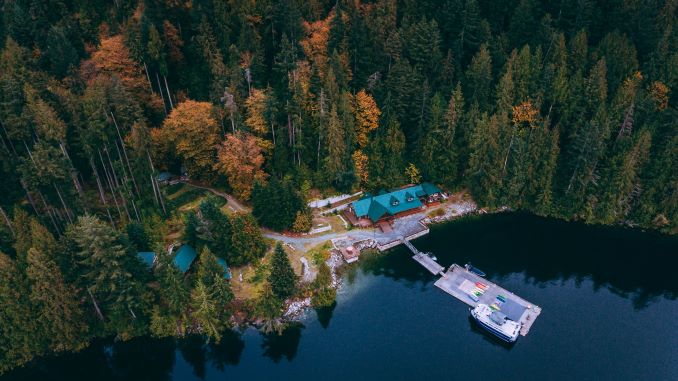 Are you eager to discover the hidden gems of another captivating region? Let's chat about Klahoose Wilderness Resort. Situated in Desolation Sound, BC, you'll find the award winning, off-grid resort on the remote shores of Homfray Channel. The resort harnesses the power of water to generate its own power, establishing a Pelton wheel on the property. This enables the resort to triple their energy generation and store energy during peak travel seasons.
Guests can enjoy a variety of activities, such as hiking, kayaking, fishing, wildlife viewing, and cultural tours, while staying in comfortable and eco-friendly cabins. The resort also offers three or four night, all-inclusive stays which provide all meals from breakfast to dinner, transportation, including accommodation in the Lodge rooms.
The Discover Klahoose Package is offered from May 11 to August 23, 2023 from $2,495 per person for 3 nights (all-inclusive) and for 4 nights(all-inclusive), from $3,095 per person. More than just a place to stay, it is a place to connect with nature, history and culture. Check their website for accommodation perks and options.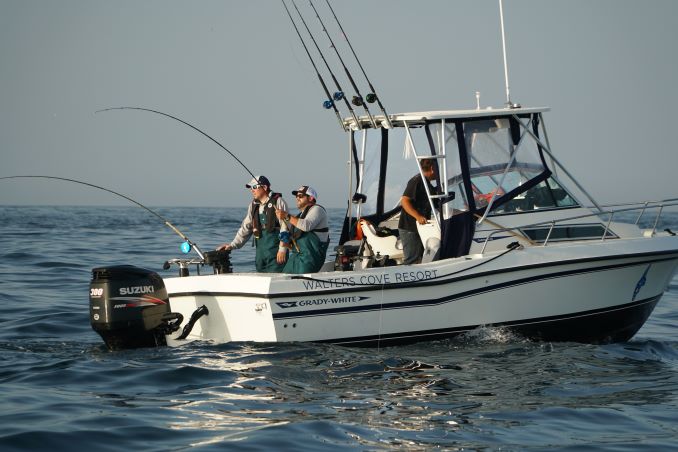 Walters Cove Resort: Salmon Fishing 
This premier destination is located on the northwest side of Vancouver Island in Kyuquot Sound. Walters Cove Resort provides an all-inclusive fishing experience for salmon fishing enthusiasts who are looking for a relaxing vacation. In Kyuquot, salmon fishing is a unique way to connect with nature, allowing visitors to experience bringing home their own wild Pacific salmon, caught in one of BC's most magnificent settings. Because of the rugged west coast of Vancouver Island, guests will be occupied with prolonged days of fishing and adventure. With cozy accommodations and delicious meals offered in the resort, one can opt for a Fly in Fishing Trip package (available from July 7th – Aug 25th for $4445 plus taxes) or the Drive-In Fishing Charters package (available from August 25th to September 3rd for $3195 per person).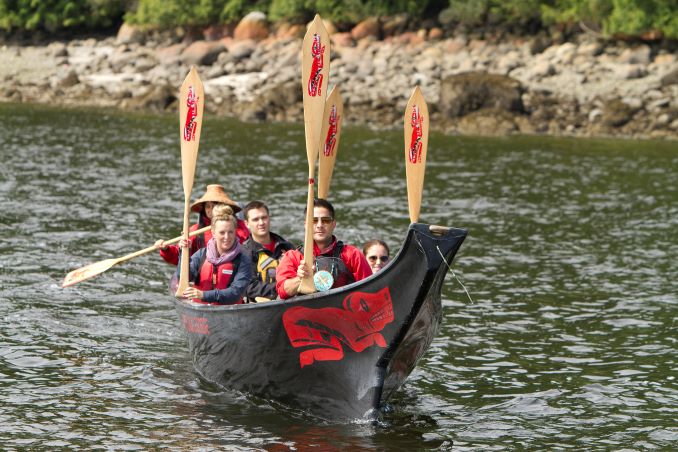 Takaya Tours: Cultural Canoe Tours
Through kayak rentals or guided, educational tours, Takaya Tours offers opportunities to explore ancestral village sites like Whey-ah-wichen or Cates Park which is located in North Vancouver. As guests gently paddle in the protected waters of the salt water inlet, the Cultural Canoe Tours are led by knowledgeable guides who share stories of the ancient village sites. These are interpretive paddle tours in replica ocean-going canoes, related to those used historically by the Tsleil-Waututh Nation. Keep in mind that the Canoe Tours are open seasonally from April to October and a two-hour tour cost $95 for adults, and $65 for youth.
Now what are you waiting for? Plan your trip with friends and family and schedule a visit to discover these ultimate BC locations and resorts.