Phoenix Pagliacci is an R&B hip-hop artist, producer, songwriter and activist. Born and raised in Toronto, Phoenix inherited her love of music from her family and began her artistic journey at the age of six, playing the piano and singing. Phoenix's ability to command a crowd during live performances has afforded her the opportunity to perform in The Netherlands, Brazil, and western Canada. She has performed with Canadian artists such as Eternia, Tara Chase, Michie Mee, Jully Black, Shad, and Ghettosocks. Her versatility can be heard in features by fellow Canadians Aquakultre, Ghettosocks, Eternia, Shad, and DJ Shub to name a few. Phoenix has also collaborated with international artists such as Rapsody, Killah Priest (Wu-Tang Clan), Tajai (Souls of Mischief), and Jean Grae. Additionally, Phoenix Pagliacci is a voice actor and has credentials which include award-nominated audiobooks Gutter Child by Jael Richardson and The Lost Sister by Andrea Gunraj.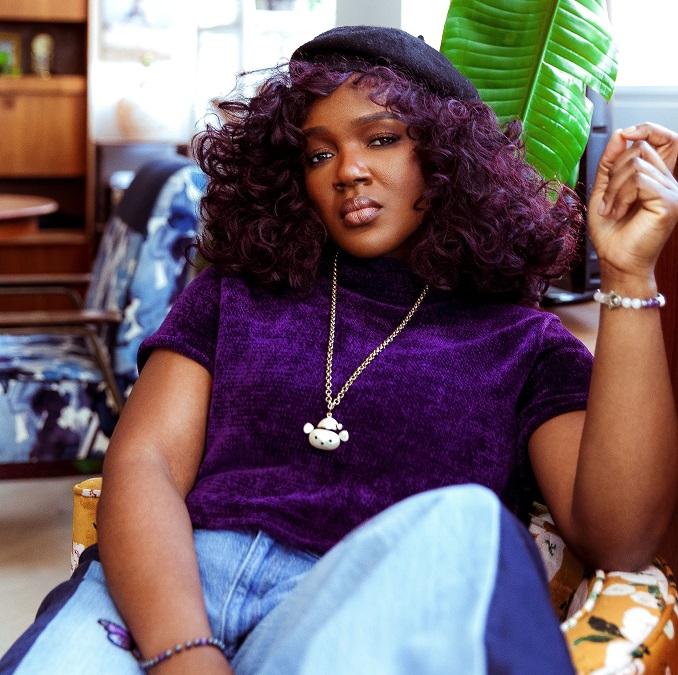 Name:
Phoenix Pagliacci
Genre:
Hip-Hop
Founded:
2010
# of Albums:
8 solo projects, 5 group
Latest Album:
Mirror Soul – TRP.P
Latest Single:
"Crown" with DJ TLo
Latest Video:
Favourite musician growing up:
Stevie Wonder, then now and always!
Favourite musician now:
Stevie Wonder, but Anderson. Paak is so talented. Watching him play drums and sing is hypnotic.
Guilty pleasure song:
"Clarity" by Zedd
Live show ritual:
Day of, I make sure to focus only on the task at hand; no vocal straining or extra brain work. I rest until sound check, then I moss in the green room. I might appear really stoic or stush, but I just gotta get in my zone and channel the right energy. I might even smudge right quick if I'm rolling with the right people. I get a visit from the little butterflies just before go time, and then I do like to Shade Queen herself Mariah Carey said and "do the best with what I GOT!"
Favourite local musician:
I'm biased and can't wait for y'all to see what Truss is working on. Fave producer and songwriter right now. But I'm a forever fan-girling over Clairmont, Junia-T, Mark James, Cola, Re.verse, Maya Kiltron, Marina Lopez and so many other dope live musicians straight killing it in this city!
EP or LP?
I love the idea of wanting more, so I'm more of an EP girl. If you can capture me in 3-5 songs, you really got something special.
Early bird or night owl?
I think it should be illegal to be awake before 10 am (lol). If I had to choose, I'd pick night owl, but I'm the opposite of Team No Sleep.
Road or studio?
LOVE the road. The food, the people, the culture. I used to be so scared to fly. Now I just picture what could be waiting for me at the other end.
Any shows or albums coming up?
I will be performing at the Manifesto festival on August 11th in Toronto to celebrate the 50th Anniversary of Hip Hop.
Also, I'm working on an album for 2024. My first solo album in 5 years!! It's already special to me and I can't wait to make it special to you too.
Where can we follow you?
Website | Twitter | Facebook | Instagram | TikTok
***
Rapid Fire Local Questions:
What is your favourite local restaurant?
The Diner's Corner is hands down my fave local spot. Great food and great staff.
What is your favourite street in your city and why?
It's a toss-up between Bridle Path, which is actually in a Prince song, and Yonge Street, which is the iconic location of so many movements and historical moments for this city.
What is your favourite park in your city and why?
My favourite park is Bluffer's Park. I'm from Scarborough and as a kid, I was on a show called "Uh-Oh!" The episode my class was on was filmed there, and ever since, I've returned as a kid. Watching it slowly erode is a different kind of heartbreak, but every time I hear someone has ventured out just a little too far onto those bluffs, my heart smiles a little bit, knowing people still search for the magic.
What is your favourite music store in your city?
Play De Record. Hands down. Shout out Eugene and the entire team who worked on the "Drop the Needle" documentary to really encapsulate the history of that iconic shop.
What is your favourite music venue in your city?
That's a hard one! Opera House's reverb is unmatched. Massey Hall with the new renovations is absolutely magical. Drake Underground is a hidden gem. Lula Lounge is stunning and the food is amazing. The Baby G is a cult classic. Paradise Theatre is an understated beauty.