A special pop-up dining experience is coming to Toronto. Dinner With A View will offer up an unforgettable dining experience outdoors where you'll be able to dine under the stars in heated domes. The culinary experience will take place in Toronto under The Bentway (250 Fort York Blvd) March 28 to May 2. Tickets are open to the public as of February 19.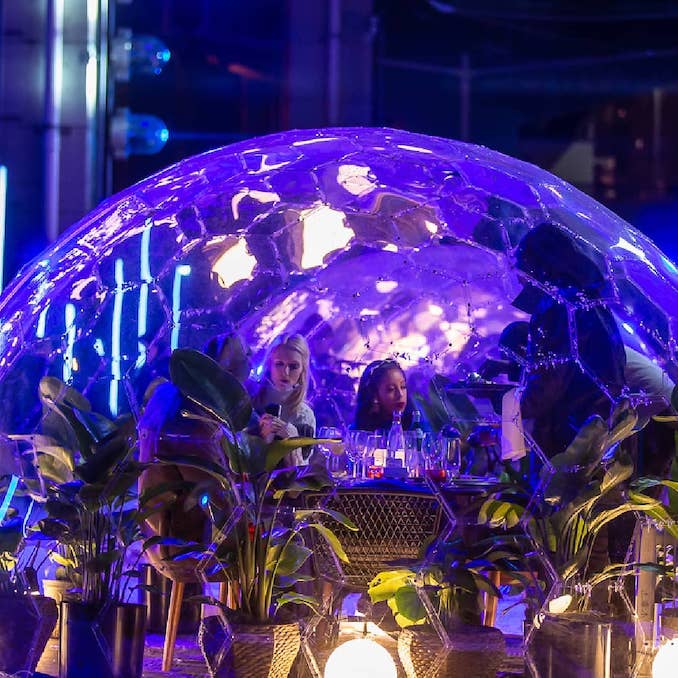 There will be 30 domes on site here in Toronto each transformed into unique terrariums corresponding to different regions of the earth's landscape: tropical, tundra, grasslands and more. Each dome will also feature cozy and luxurious materials and stunning lighting to add to the ambiance.
A three-course meal designed by Chef René Rodriguez (Top Chef Canada Season 4 Winner, Iron Chef Challenge Winner against Chef Bobby Flay in 2016 and Iron Chef Canada Challenger in 2018). Guests will be able to select from three menu themes: meat, fish or vegan.
Bookings can be made online (Dome: $149 and Meal: $99 per person with a minimum 4 people per booking). For more information and tickets visit www.dinnerwithaview.ca