Ottas is buddies with Orange and both are sweethearts. They love being held, hugged, scratched, cuddled and kissed. They love playtime, chasing this or that on the ground or in the air, they don't care! They can be such silly little guys, rolling around in purr city as they look for the next scratch attack!
Buds since birth, these two little monkeys are bonded besties, committed comrades and the thickest of thieves. They do everything together, from movie watching and mouse chasing to lazy-day snuggling and team sleep sessions. They play together, they nap together — they're bad boys for life.
A little shy around new people at first, all it takes is a little time for them to chat amongst themselves and decide let you join in on their fun! They like children, other cats, and people in general.
Both being around 10 years old, they would probably really appreciate having a little room of their own where they can chill from time to time and talk about today's youth. They'd do well in a home where their space and age are respected, but also a home where they can run, jump and play till it's time for team nap number ten! They're super easy going guys who just want to find a new, loving home.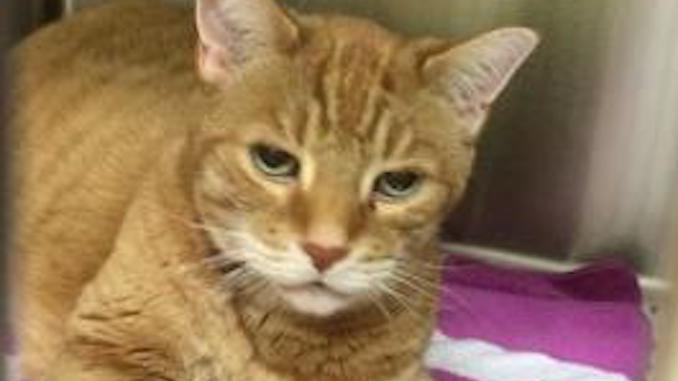 Name: Ottas
Age: 10 years 2 months
Sex: Male
Size: Small
Colour: Orange
Spayed/Neutered: Yes
Declawed: Front
In order to ensure a smooth and successful adoption, please remember to check all the basic requirements for adopting before coming in to the shelter.
About this column:
Each week we feature animals available for adoption from local shelters in the Toronto area with the hopes that our readers will assist in finding good homes for them. If you, or someone you know, has the resources to take care of one of these animals, please do get in touch with the appropriate shelter via the links provided.