The moment you enter the condo unit of Felicia, you can already hear the purrs. Her sweet little eyes looking into yours as she rolls around on her back, telling you how happy she is to see you. Then she jolts up, wobbles on over, and wraps herself around your ankles, asking for the scratches and snuggles.
A quiet (minus the purring) and gentle girl, Felicia loves hanging out with her favourite humans, purring the day away with some treats and laps. Snacks, snuggles, and brush sessions — that is her world.
While Felicia is a quiet, gentle, and curvy girl who prefers people watching and sheep counting, she can still get silly when the wand toy comes out! Still, her ideal home is one that is quiet and calm and where she would be given her very own sanctuary room. She can be shy at first, and likes having a little time to get to know her people!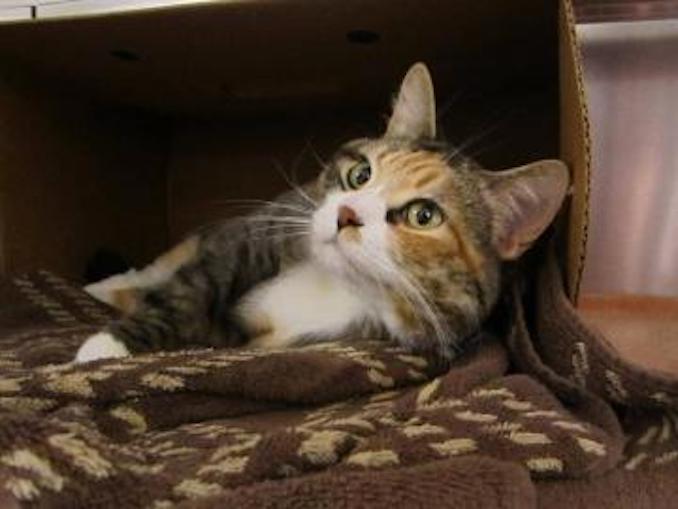 Felicia
Age: 11 years 1 months
Sex: Female
Size: Medium
Colour: Orange/Brown
Spayed/Neutered: Yes
Declawed: No
In order to ensure a smooth and successful adoption, please remember to check all the basic requirements for adopting before coming in to the shelter.
About this column:
Each week we feature animals available for adoption from local shelters in the Toronto area with the hopes that our readers will assist in finding good homes for them. If you, or someone you know, has the resources to take care of one of these animals, please do get in touch with the appropriate shelter via the links provided.