Blueberry the cat did live in a home, but through no fault of her own, she now finds herself trying to get used to life at the Toronto Humane Society's shelter. She is a coy cutie who is looking for a patient family or person, to help boast her confidence, so she can become the brave kitty she knows she is deep down inside. Come and ask about Blueberry at the adoption office today.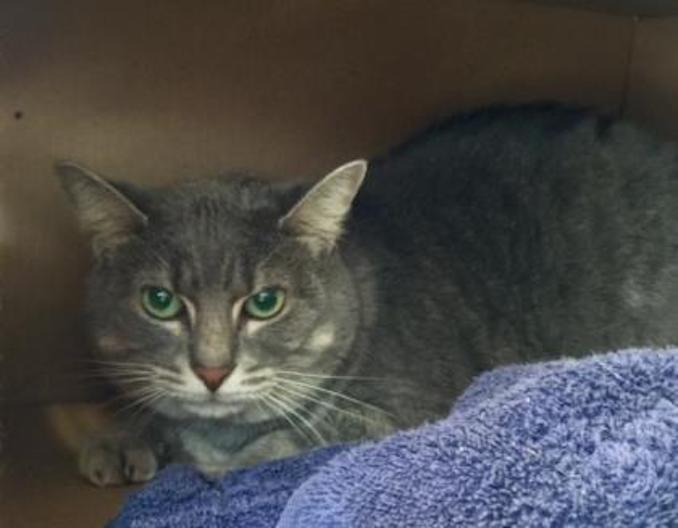 Blueberry the Cat
Breed: Domestic Medium Hair, Mix
Age: 4 years 8 months
Sex: Female
Size: Medium
Colour: Grey
Spayed/Neutered: Yes
Declawed: Front
Site: Toronto Humane Society
Location: Fosters
In order to ensure a smooth and successful adoption, please remember to check all the basic requirements for adopting before coming in to the shelter.
About this column:
Each week we feature animals available for adoption from local shelters in the Toronto area with the hopes that our readers will assist in finding good homes for them. If you, or someone you know, has the resources to take care of one of these animals, please do get in touch with the appropriate shelter via the links provided.