For our latest post about charitable choices, we chatted with Julia Hanigsberg, president and CEO, Holland Bloorview Kids Rehabilitation Hospital about their Dear Everybody Campaign which helps to raise awareness of disability stigma.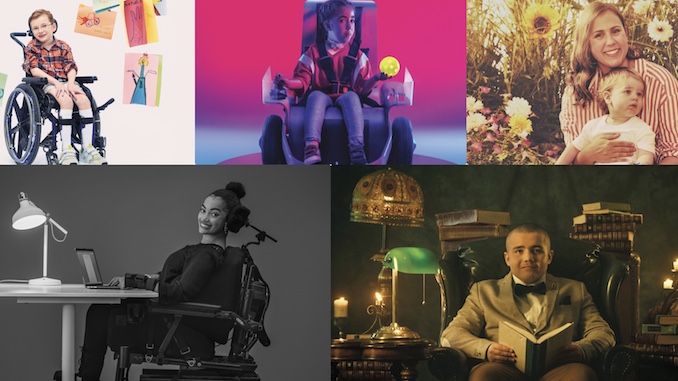 Describe Dear Everybody in a few sentences.
Dear Everybody is a national movement started by Holland Bloorview Kids Rehabilitation Hospital in partnership with kids and youth to raise awareness of disability stigma. Together we want to change perceptions and more importantly, get people to take action to create a more inclusive, equitable society that includes disability. The website www.DearEverybody.ca has tools and information about the role we can all play to end disability stigma.
What problem does Dear Everybody aim to solve?
Disability stigma includes barriers, bias and stereotypes that affect attitudes and behaviours towards people with disabilities. Kids and young people with disabilities routinely face the consequences of stigma – staring, whispers, name-calling, social exclusion, bullying and outright discrimination – and many of us take little notice. And once they reach adulthood, among other issues, young people face lower employment prospects and income levels compared to their peers without disabilities.
When did you start this campaign?
We started in 2017. This year 2 of the Dear Everybody movement.
What made Holland Bloorview want to create this campaign?
With nearly 120 years of experience supporting children and youth with disabilities, Holland Bloorview feels strongly that you can't care for a child's health without thinking about their future. As leaders in paediatric care, research and program delivery, we have an important role in driving social justice for kids and youth with disabilities. Our deep partnership with families and our clients was a catalyst for us to act and to build a campaign that reflects their reality.
What is the situation like for youth living with disabilities in Canada?
A few stats we can share:
 The Canadian Human Rights Commission notes disability is by far (59 per cent) the most citied reason for discrimination by people in Canada.
 One study shows that more than half (53 per cent) of kids with a disability have zero or only one close friend.
 Kids with disabilities are 2 to 3 times more likely to be bullied than kids without disabilities.
 Less than half (49 per cent) of Canadians with disabilities ages 25 to 64 are employed compared to 79 per cent for Canadians without a disability.
 25 per cent of kids with disabilities under 15 in Canada have unmet educational needs.
 24 per cent live in poverty compared to only 15 per cent of children without disabilities under 18 years.
 One-third of people with disabilities in the labour market say they have been denied a job because of their disability, and 24 per cent say they have been denied a job interview.
 Median incomes for Canadians with disabilities are 34 per cent (almost $10,000) less than the incomes of Canadians without disabilities.
What was the situation like when you started?
The statistics and day-to-day reality paint a troubling picture for youth with disabilities. As a society, we are ignoring the enormous potential of what can happen if we embrace young people of all abilities. There is no debate that equity, diversity, inclusion and acceptance will make us stronger.
How has it changed since?
We are only at the beginning in terms of the change we want to create with Dear Everybody which is elevating conversation about disability stigma. Disability is starting to become more present in mainstream media (shows like Speechless, as one example). People are also more sensitive to the language of disability as well (i.e. avoiding words like 'crippled' or 'confined' to a wheelchair). There is even national accessibility legislation moving its way through government approval that will help identify and remove barriers on a national scale. There is great reason to be optimistic.
What more needs to be done?
Above all, we want to see awareness increase and attitudes change. Just like society has become more aware of and embraced LGBTQ issues, we want the same acceptance and inclusion for young people with disabilities. We want to see actions that will result in meaningful progress. Progress we hope to see:
 Young people with disabilities in the work force
 Equal access to education plus training for educators on disability challenges and opportunities
 A kinder, more inclusive world where kids and youth with disabilities are not ignored or underestimated
How can our readers help?
Please visit DearEverybody.ca and
 Share the striking images of youth who are helping us to rethink our perceptions of disability. Be sure to tag your shares with #DearEverybody and @HBKidsHospital
 Become an ally: download our tip sheets, read our position paper, check out our videos and review the resources that provide concrete steps for employers, friends, parents, teachers, health care providers to end stigma.
 Sign up for our e-newsletter to stay in touch and join the movement
Where can we follow you?
Website: www.deareverybody.ca | www.hollandbloorview.ca
Twitter | Facebook | Instagram | LinkedIn | YouTube