Lori Kallay is an amazing self-taught artist who paints landscapes in the realist style.
While born in Toronto, Lori has been fortunate to spend most of her life between Toronto and her family cottage in the Haliburton Highlands, south of Algonquin Park. It is the latter where she developed her deep appreciation and respect for the beauty of nature. In her own words she best describes her landscape work as "to feel the essence and fragility of place and embrace all the senses awakened by a natural moment. That is my passion; that is why I create."
This deep appreciation and respect emanates from the paint on her canvasses and resonates in the observers, particularly those who are familiar with the northern landscape.
Lori has recently been influenced by visits to such places as Costa Rica and the Canadian Eastern Coast, as you will notice in some of her more recent works.
As a volunteer for many years at her local public school, she provided art instruction to students from Grade 1 to 8, sharing her gift of creativity and inspiring future artists. The Toronto District School Board has recognized her for these efforts by creating the "Lori Kallay Visual Arts Awards". She has also contributed for many years as a volunteer illustrator for her cottage association newsletter. Currently, she is an exhibitor and promoter at Martello Alley in Kingston, Ontario.
by Deborah Lecourt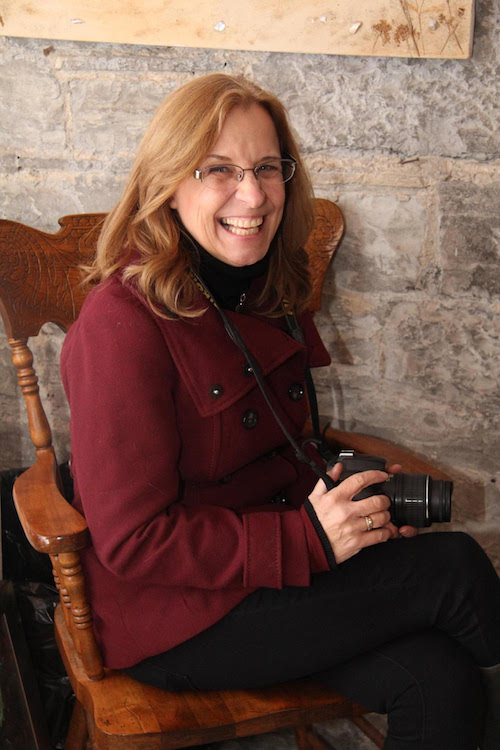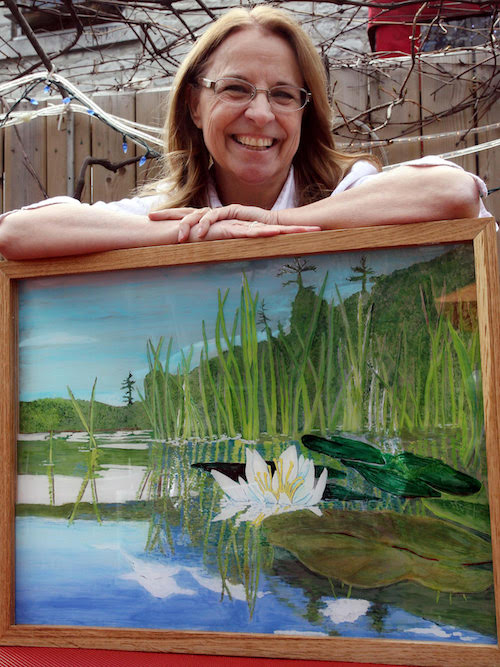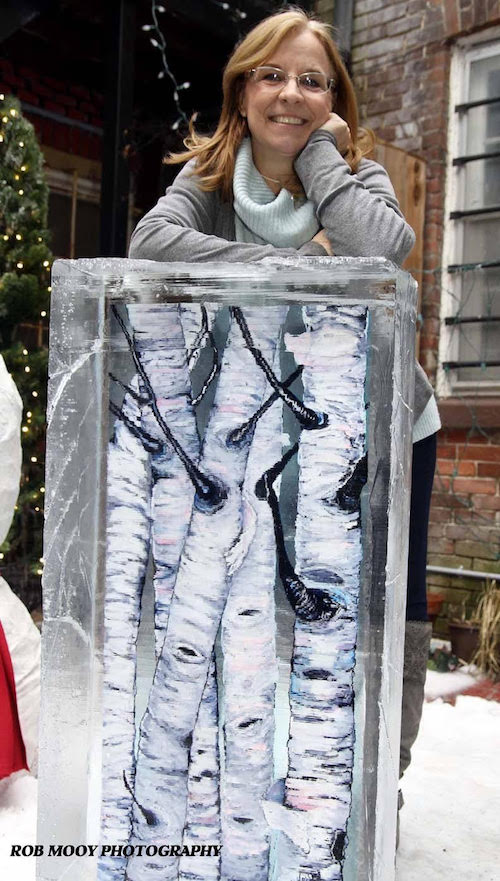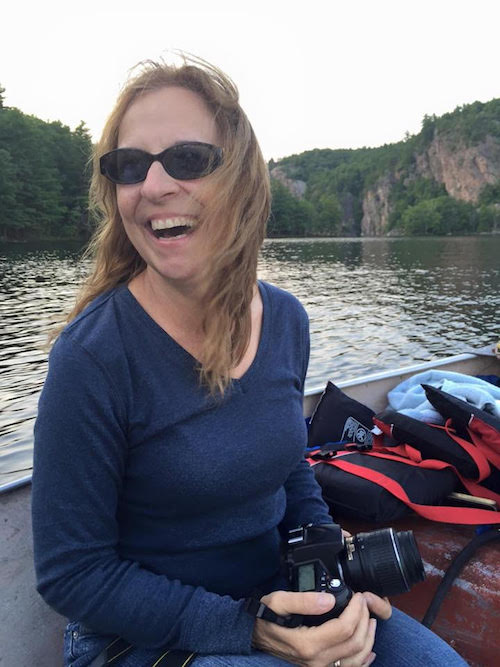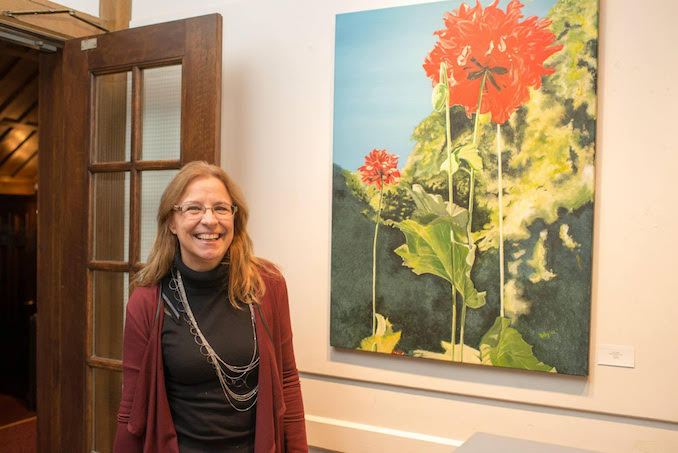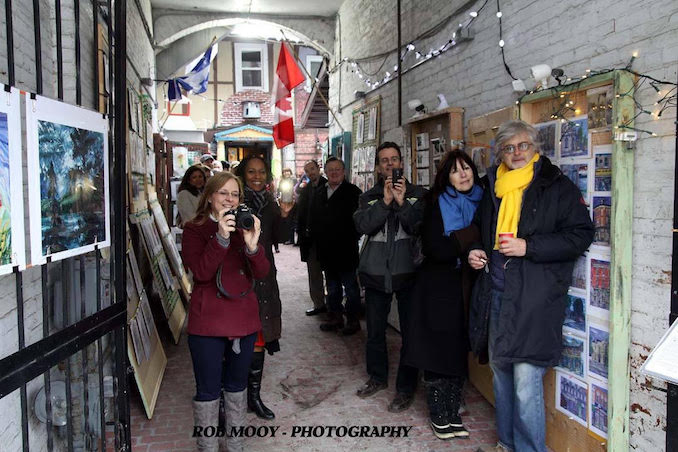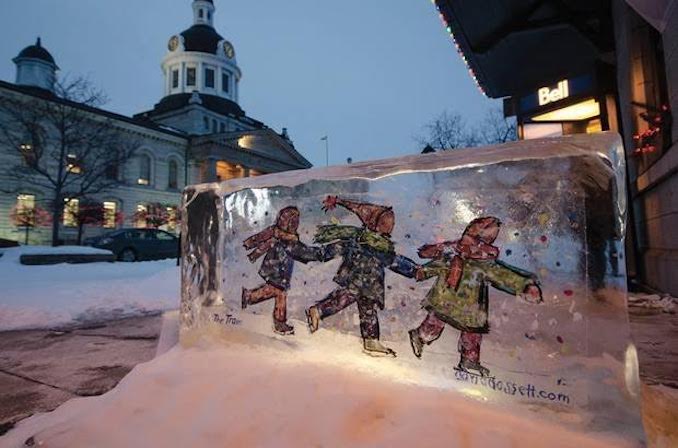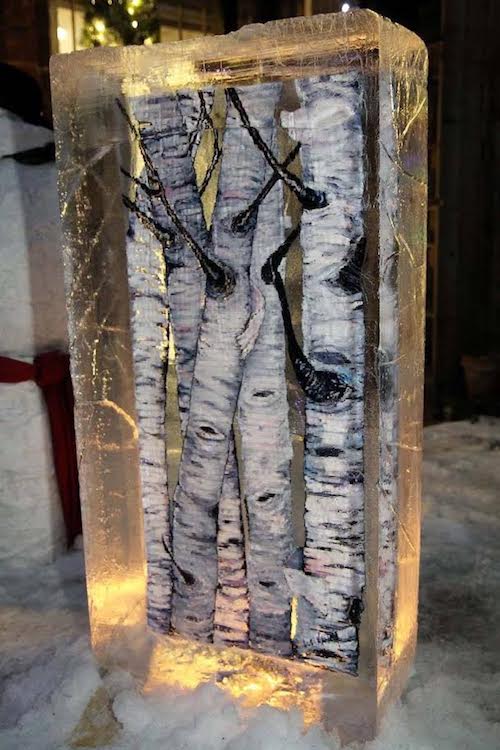 What 'hood are you in?
I am a born and bred Torontonian, and except for a few incredible years in Thunder Bay, this is the place I call home. I grew up at Woodbine & Danforth and spent many days taking in the beauty of Taylor Creek, building forts along the Don River. Ahh those care-free days!
South/West Scarborough has been my home for the last 27 years. I love this spot in Toronto. I can go to The Bluffs, The Rouge, visit Doris McCarthy's residence or just walk along the quiet eastern beaches . My other "hoods" are in Kingston Ont. where the most unique art gallery (Martello Alley) that represents me is and The Haliburton Highlands where my cottage and the source of my inspiration lives.
What do you do?
I am a landscape painter working with acrylics and watercolours. My work is in the realm of realism. I try to capture the essence of the place through fine details and the values of light and dark. I love the subtlety of colour as browns become blues in the shadows or gradation of colour in the sky from the afternoon sun.
My reasoning is simple; I feel that everyone takes a different experience away from time spent surrounded by nature. My paintings allow every viewer to have their own personal experiences from the imagery. The paintings pull the viewer into the scene, feeling the wind or the coolness of the water. It's a moment to escape our urban landscape for something calmer. As for myself, I get lost in the paintings; it's like re-discovering the scene on such an intimate level when I paint it.
I also like to write. Martello Alley has given me the opportunity to realize just how fun creative writing is. I write our promotional materials and social media posts.
What are you currently working on?
I am working on Froid'Art! This a very exciting time for me. A group of artists from our gallery (Martello Alley) have created a free outdoor public art exhibit designed to get folks out of the house during the dreary winter months, but also to help promote the businesses in the downtown core. The winter is a struggle for most retail businesses and we feel that the loss of even one business impacts all of us.
The "Froid'Art" exhibition is an amazing outdoor experience. A group of diverse & very talented artists create 20 pieces of art painted on 15″ x 36″ plastic panels which are shipped to Ice Culture (think of the Canadian Tire ice truck and Chill Ice House in Toronto) where the panels are frozen into 300 pound blocks of ice. The paintings are visible from both front & back, so painting these pieces is not only a bit of a challenge, it's also a great chance to push our boundaries with medium & subject matter.
The local businesses sponsor the blocks to help offset the cost and in return, the art is placed in front of their businesses. The business owner also get to keep the art once the ice has melted. We create a walking tour map that people use to get out and find brilliant art & artists, explore downtown, discover new businesses, and take in some of Kingston's incredible architecture.
This exhibition has garnered recognition from local, national (Canada AM – twice!) and America media.
This will be our 4th year proudly creating the Froid'Art exhibit. We will be launching February 8th!
Where can we find your work?
I am fortunate enough to have been included in two different art books. The Artists of Algonquin and The Artists of Haliburton Highlands. The first book has a forward written by Robert Bateman. This book was also gifted to the Prime Minister of Canada.
The bulk of my paintings can be found at Martello Alley in Kingston. This little art gallery gives me great pride! It is an art gallery in an art gallery. Martello Alley is the only art gallery in an alley in Ontario. The entire space outside has been re-imagined to look like a French village by painting the clapboard walls and faux finishing the asphalt into cobblestone. It is really a wonderfully creative space that represents 20 artists.
My work will also be available for sale this summer at the local marina in Harcourt, Ontario, where my cottage is.