Ghost Rings is probably one of the more quirky and nonsensical performances on the Luminato schedule. A mash-up pop concert/contemporary drama of New York City storytelling realness. The Ghost Rings story is about memories, friendship and family – a hop back in time to the raw and tender juvenile days of youth. Ghost Rings is funny, but also strange; one thing for sure, this show sustains a continuous but thoroughly entertaining #WTF feeling. Ghost Rings grabs your attention and never lets go!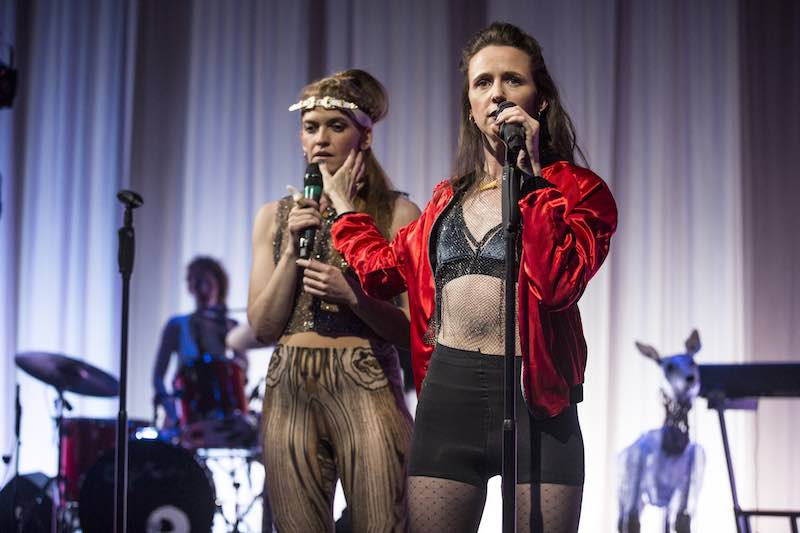 Ghost Rings was created by critically-acclaimed, Obie Award-winning theatre ensemble, Half Straddle. Inspired by live band dynamics, with text and lyrics by Tina Satter and music by Chris Giarmo and Erin Markey, performed by Satter, Giarmo, Markey and Kristen Sieh. If you are looking for something modern and hip, don't miss this show!
Ghost Rings is on June 21 and 22 – Tickets from $20.
***
The Famous Spiegeltent Pavilion
Luminato takes over David Pecaut Square for twelve days with free outdoor programming as well as nightly shows at the The Famous Spiegeltent tent. To catch a show at this unique and whimsical venue, please visit the Spiegeltent show lineup here: https://luminatofestival.com/2017/Events/The-Famous-Spiegeltent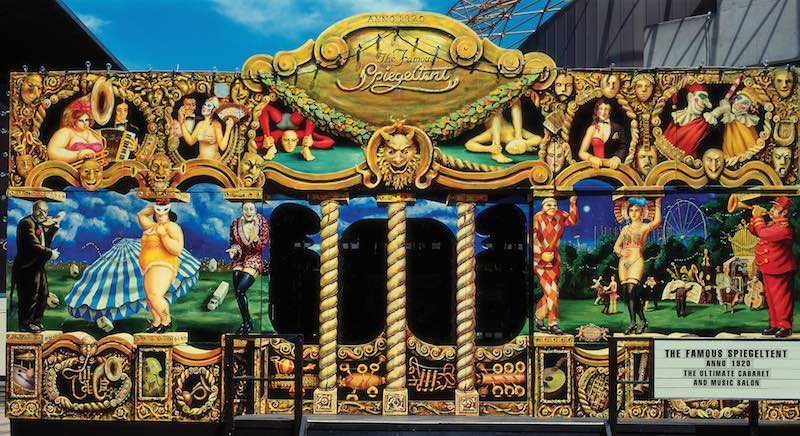 The Famous Spiegeltent is a 1920s heritage travelling pavilion – essentially a travelling pop-up performance space for music, theatre, spoken word, and cabaret. There are only a handful of these unique "tents of mirrors" left in the world today. The Famous Spiegeltent, considered the most beautiful of the last remaining Belgian Spiegeltents, was built in 1920. It's been a mainstay at the Edinburgh Fringe Festival and has travelled from Melbourne to Montreal, Brighton and now Toronto. Pop by David Pecaut Square before the 25th and capture The Famous Spiegeltent on your Instagram or Snapchat!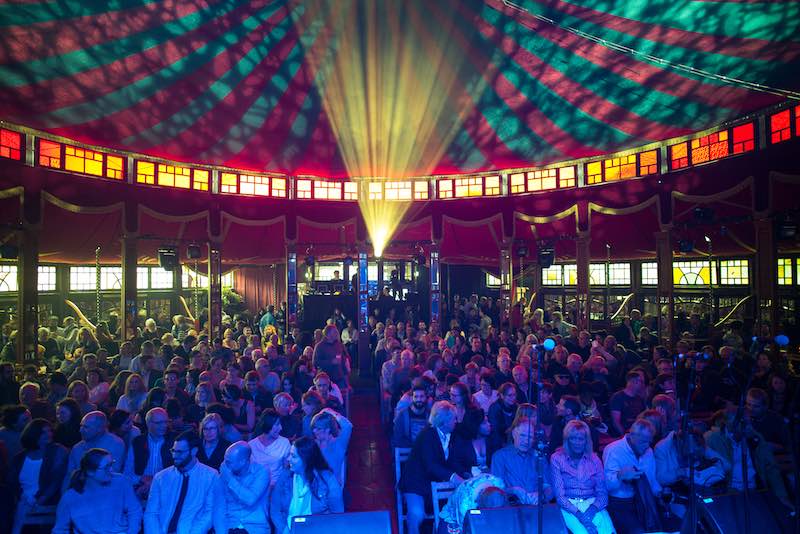 Luminato deal! Get a Tent Pass: https://luminatofestival.com/tentpass
Luminato runs until June 25 at venues across Toronto. For more information, pricing, times, venues, and tickets, visit https://luminatofestival.com/
 ***
Luminato is Toronto's international multi-arts, multi-platform festival dedicated to performance, visual art, music, theatre, dance, and programming that cuts across traditional art form boundaries. Luminato has become one of the preeminent international arts festivals in North America, having commissioned close to 100 new works of art, with more than 3,000 performances featuring 11,000 artists from over 40 countries.