Zack Rosen, for me Uncle Yay-Yay, is obsessed with animals. Once we visited his apartment and his hedgehog crawled into my lap. There were so many fish tanks everywhere it was like being inside an aquarium. You cannot even walk down the street with him for one block with him stopping to crouch down and pet every single dog and I mean every single dog and I mean every single block. He said our cat looked like Jim Morrison because he is just that shaggy and just that relaxed. Over this past Thanksgiving, we went to this place in Chicago called Cuddle-A-Bunny and that is just what we did. We cuddled bunnies all afternoon. Uncle Yay-Yay tells funny stories all the time about his job at a dog school. He talks about the dogs like they are his best friends. He texts my Mom pictures of the dogs all the time. Uncle Yay-Yay is my Uncle. Sometimes he takes me to the zoo and we look at the seals and the tigers and eat popcorn. He grew up in Chicago with two cats, one dog, one goldfish, one turtle and two gerbils. I am eight years old and I love the book Garfield. My name is Coco.
-Written by Coco Guy, niece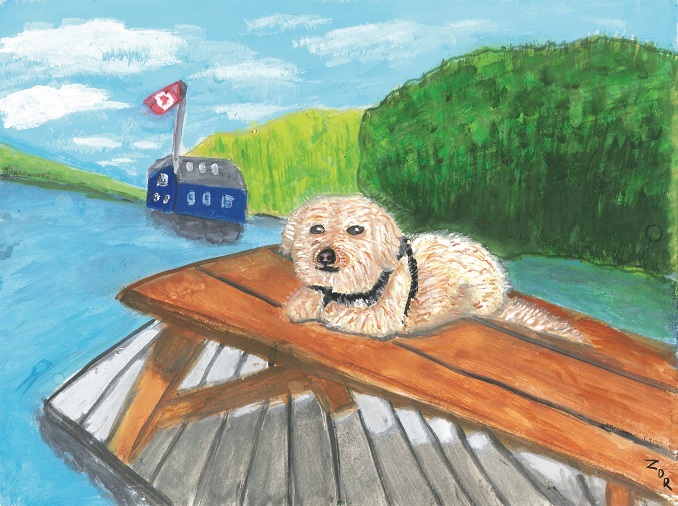 A work in progress at my home "studio," featuring my pet musk turtle Margaret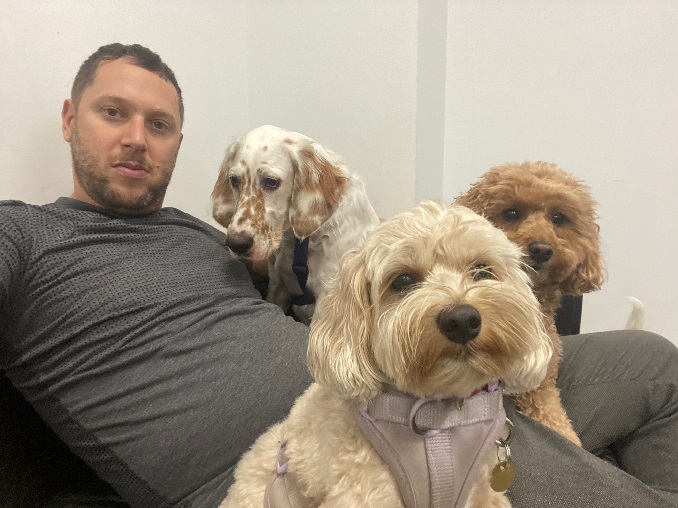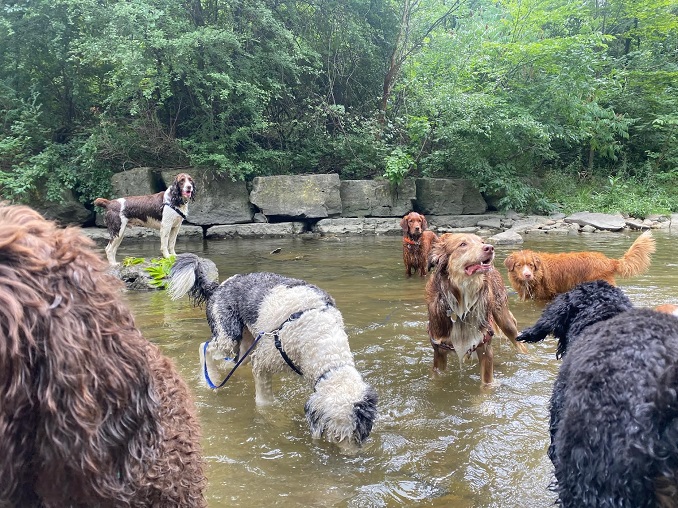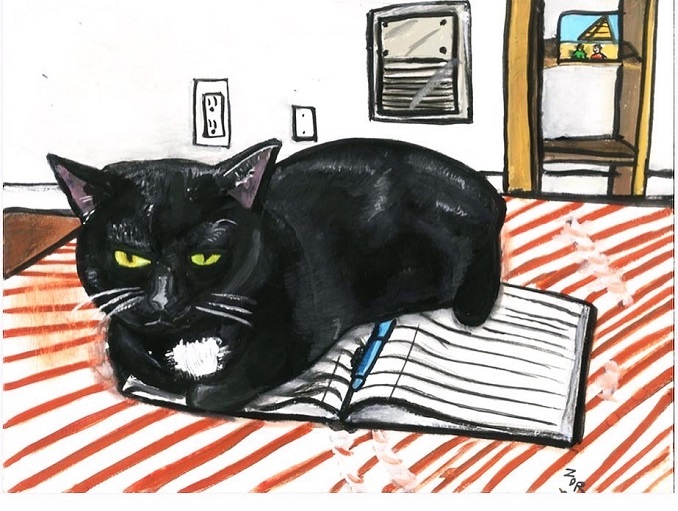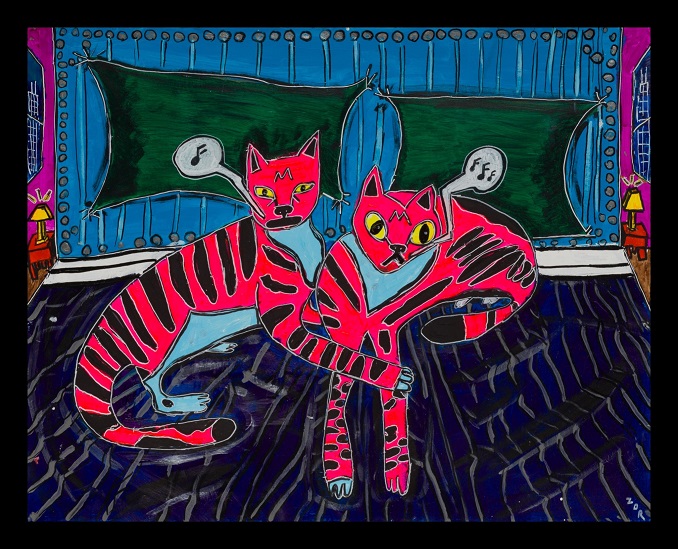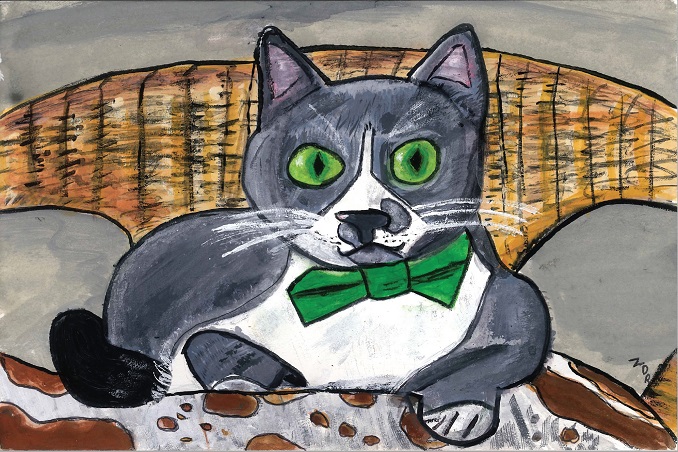 ***
Which 'hood are you in?
I live in Parkdale, right down in the southwest corner of the city, a stone's throw from the waterfront. I've lived in Parkdale for as long as I've lived in Canada – It's the first place I found when I moved up from the States. There aren't any other places in the world where I feel so at home. I'm particularly comfortable in "Queen's End," the last few blocks of Queen West before it hits Roncesvalles.
What do you do?
I'm a painter, specializing in pet portraits and "urban pastoral" art. I like to document the ways that nature creeps into our day-to-day city life. Housepets to me are a very special collision of domestic and wild, which is why I take such joy in capturing them on paper. I love painting dogs and cats (and fish, lizards, hedgehogs and snakes). A pet parent can send me a favourite photograph of their companion animal and I capture it for them on paper. I really love knowing that the special memory will be immortalized, and can bring an owner joy after their pet crosses the rainbow bridge.
I myself am the current parent to a ball python, a turtle, two geckos and two huge Oscar fish. Though I am currently not living with a cat, dog or a hedgehog, all have been important parts of my home life and will be again in the future.
I also work CPDT — Certified Professional Dog Trainer — at a really incredible "Day school and camp" for dogs called Unleashed in the City. A big part of my job is guiding the dogs through off-leash adventures in Toronto's parks and beaches. The happiest parts of my week, and the foundation of my relationship with the city's pockets of nature, come from these excursions.
What are you currently working on?
I am figuring out the details for an exhibition of dog park paintings, ideally to be shown this winter. My dog career takes me to some particularly beautiful local spots like Doggy Hill in High Park and the Humber Bay West dog beach, and I'm eager to document just how special it is to have one perfect hour outdoors with my furry buddies.
Where can we find your work?
You can find my pet portraits on Wild Home Studio's website or Instagram. My general portfolio can be found on my website or Instagram.