Meet Jasper, the most handsome boy in Room Q. He knows just how good looking he is and he'd prefer it if you'd admire from afar, please. Allowing him to come to you, and engaging in short petting sessions with lots of breaks is the way to this guy's heart.
Jasper was surrendered to us because he has a lot of energy and his previous owners just couldn't keep up! When he's not given enough enrichment and playtime, Jasper can get a little feisty and demanding of attention. He was unfortunately declawed as a kitten and this may play a role in why Jasper gets frustrated so easily. Since he doesn't have claws anymore, Jasper is not afraid to use his teeth to tell you what's up! Respecting his body language and providing him with an abundance of enrichment is what will help keep this behaviour in check.
Jasper has also been diagnosed with Feline Lower Urinary Tract Disease (FLUTD). To keep him healthy, he will require a prescription diet and a low-stress environment. He's also taking a daily medication to help with his anxious nature, and our vets believe he would benefit from staying on this long-term.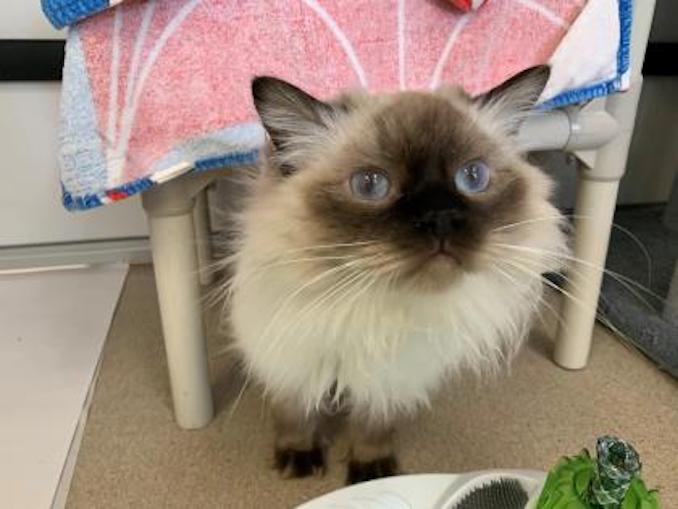 Jasper the Cat
Age: 2 years
Sex: Male
Size: Small
Colour: Seal
Spayed/Neutered: Yes
Declawed: Front
In order to ensure a smooth and successful adoption, please remember to check all the basic requirements for adopting before coming in to the shelter.
About this column:
Each week we feature animals available for adoption from local shelters in the Toronto area with the hopes that our readers will assist in finding good homes for them. If you, or someone you know, has the resources to take care of one of these animals, please do get in touch with the appropriate shelter via the links provided.