At the Opening Party for this year's The Artist Project Contemporary Art Fair, we mingled amongst the art lovers and had a chance to get the first look at the show in it's entirety. Always blown-away by the creative minds right here in Canada.
We spent 4 hours wandering through the over 250 artists who are exhibiting at this year's show. You'll find a incredible range of visual arts here from sculptures, photographers, painters, and mixed media. What we enjoy is meeting the artists directly and learning about their inspiration and process. If you're potentially in the market for original art, this is an ideal show for buying as you're dealing directly with the artists themselves.
The Artist Project ran until Sunday, February 25, 2018 at the Better Living Centre, Exhibition grounds. For more information visit www.theartistproject.com.
From abstracts to realism, here are some artists that caught our attention:
ROGER WOOD: His "Stories without words" sculpture series is truly remarkable. The all white visual stories are shown against a stark and dramatic background as though they are ready to jump out at you. Objects are meticulously overlapping and interweaving in these three dimensional pieces.  www.artbyrogerwood.com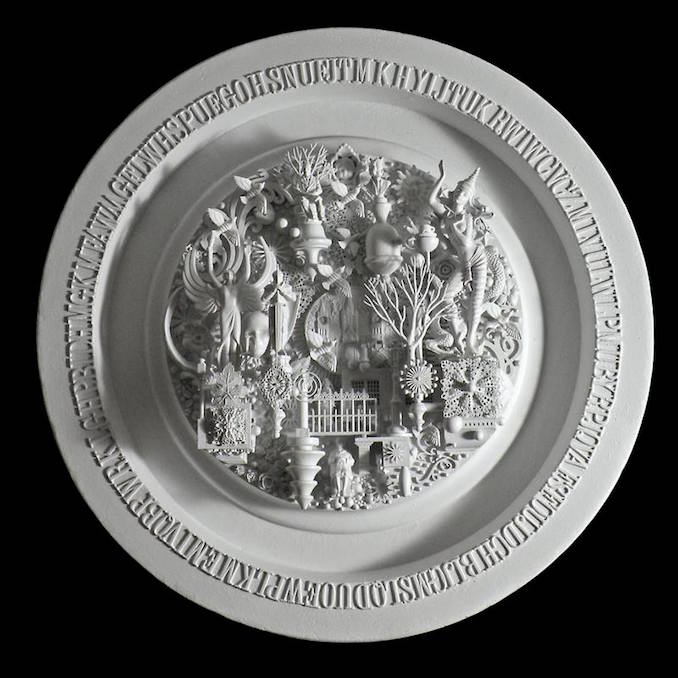 JEANNIE POLISUK: Oils & Acrylics. Booth 332. Her bunny collection exhibited here is largely around memory and identity. In her work, the stuffed toy becomes a visual device to explore how meaning is attached to sites of memory. Heavily symbolic visual language she explores the human condition through a primarily psychoanalytic lens.  Please ask her also about the yarn ball sculptures. They seriously pulled on our heartstrings. www.jeanniepolisuk.com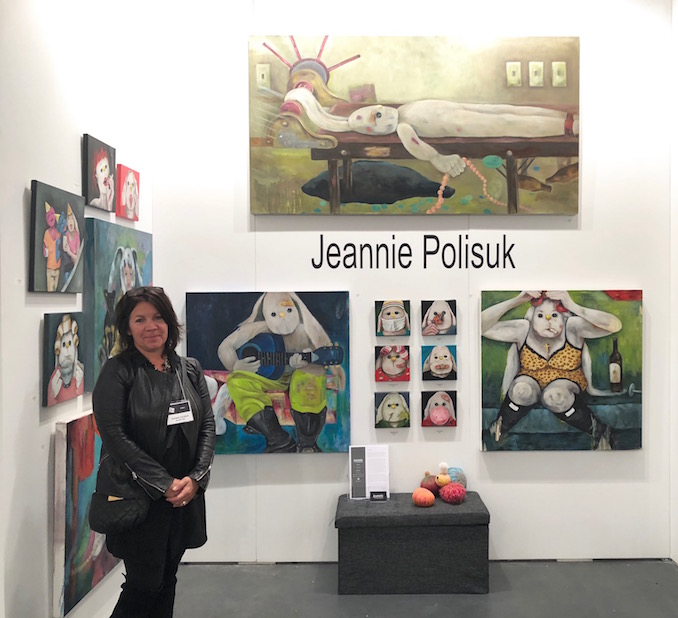 PETER BARELKOWSKI: His work is about human conditions like isolation and alienation. Creative a paradox between his joyful colours and darker subject matter, his paintings attempt to play with our ideas around sadness. As a form of subtle escapism, the figures are depicted almost in a cartoonish style with an uncomfortable undertone. What drew us to his paintings were the consistent, and subtle, image of a ladder. Hope? There's always a way out?
WA: Felt sculpture artist Wendy Anderson's booth is whimsical and charming. At first glance you'll think "oh, cute! sea creatures and little aliens!" But a closer look the objects appear to have a more organic "warm and fuzzy" feeling. They are familiar yet oddly otherworldly. www.wafeltscupture.com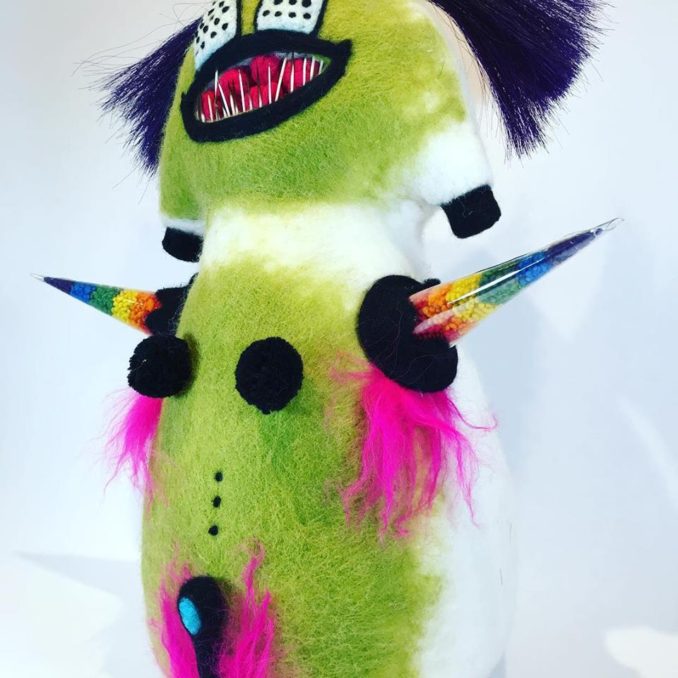 CHONG JEFFREY WANG: Oils and acrylic painter is certainly one to watch on an international market. His works are collected by art enthusiasts and he counts Christopher "Kip" Forbes and the Prince of Wales amongst them. His upbringing in his native country has been an important influence in his artwork. Figures he creates in his paintings reflect personal feeling and experiences. He fuses classical concepts and traditional western oil painting techniques with his own interpretation of exaggerated figures in contemporary themes. www.jeffreychongwang.com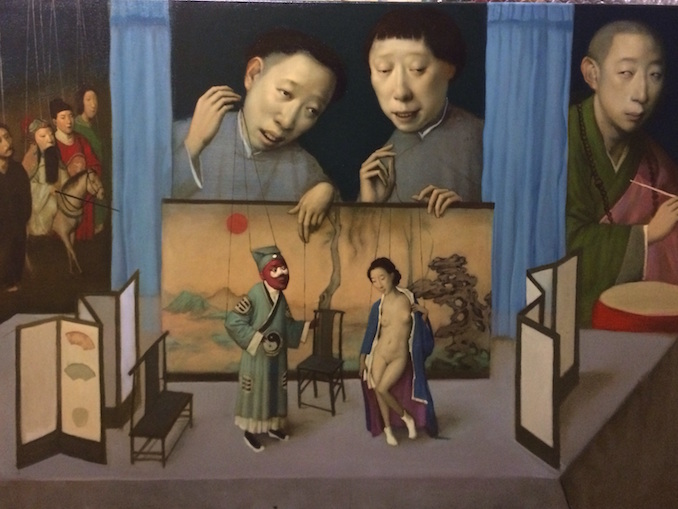 MARY ANN SLATER: this acrylic realism artist is self-taught with experience in illustration, painting and graphic renderings. Her art exhibited focuses on realism in paining with acrylics. She often find objects in attics, yard sales and forgetting shelves. Then she paints them with tiny brushes and layers the paint to give depth to simple everyday items.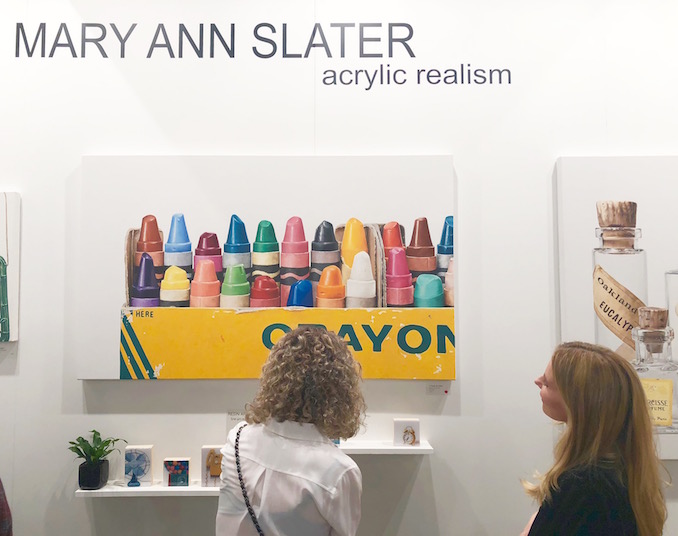 CARLOS DELGADO: his work explores a multitude of expressions and ranges of human interaction with the environment, with each other and with the societal system. His paintings have deep human expression and captures the tensions of daily routine. As a self-taught artist he's been recognized world wide not only in art collections but also for his large scale murals in public spaces. You can also find his work as part of street art projects including the Underpass Park and Kensington Market. www.artcarlosdelgado.com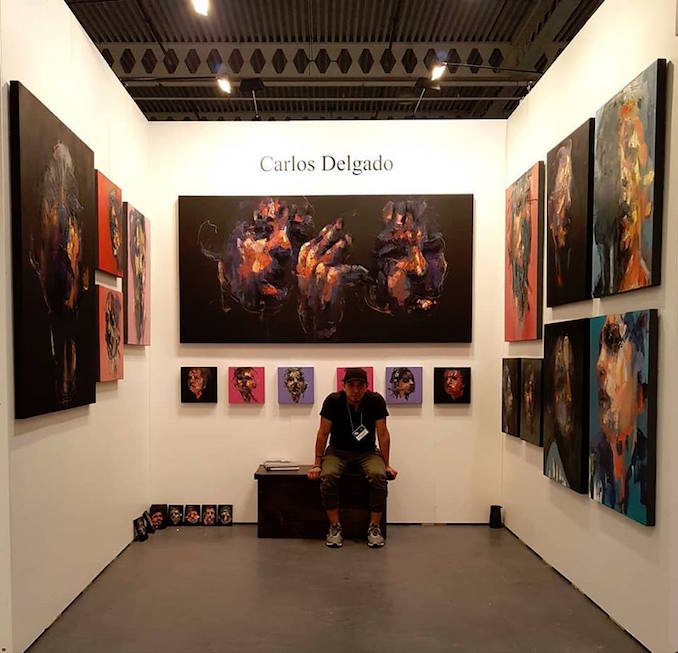 ISABELLA DI SCLAFANI: primarily a painter Isabella explored making clay sculptures in 2011. Viewing them as 3d sculptural paintings. Each figurine is one-of-a-kind and inspired by her own imagination. Characters include swimmers, circus, bunny people and others. This installation leads visitors down the centre main aisle of the exhibition. www.isabelladisclafini.com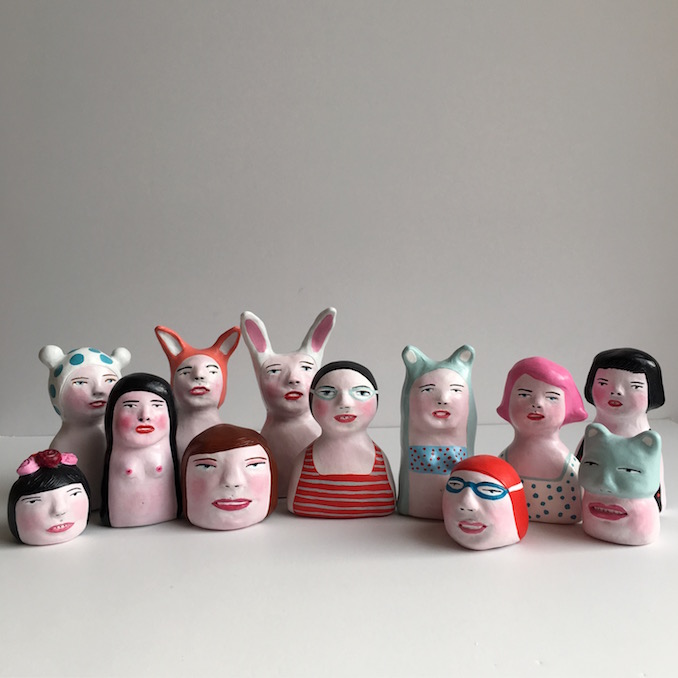 DAVID KROVBLIT: influenced by his interaction with the everyday world his work is thought provoking and engaging. Each piece is highly conceptual and explores social commentary. You an often find humour in his work. www. krovblit.com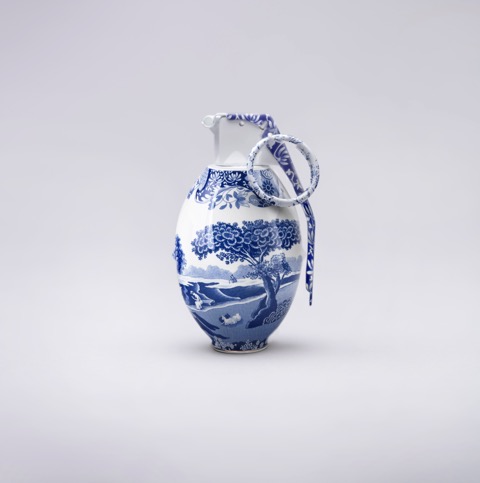 REID ORSTEN: *Untapped Emerging Artist zone. Graduate of OCADU's Sculpture and Installation program, Reid works in several mediums including painting,digital media, sculpture and installation. He dissects 'cuteness' by replacing the human figures with teddy bears in settings of classical art, where their blank expressions rob these works of grandeur making them more accessible if not unnerving.  www.reidorsten.com