Beauregarde like so many of our cats that come into the shelter came as a Stray. When he did come in, he was having trouble seeing out of his eyes, so surgery was needed. Now that his eyes are healing, you can see how beautiful they are. This boy is very vocal, as some boys can be, and also a bit independent. He does like some interaction, but will let you know when he has had enough. Beauregarde is looking for his forever home where he can be the King of his new household.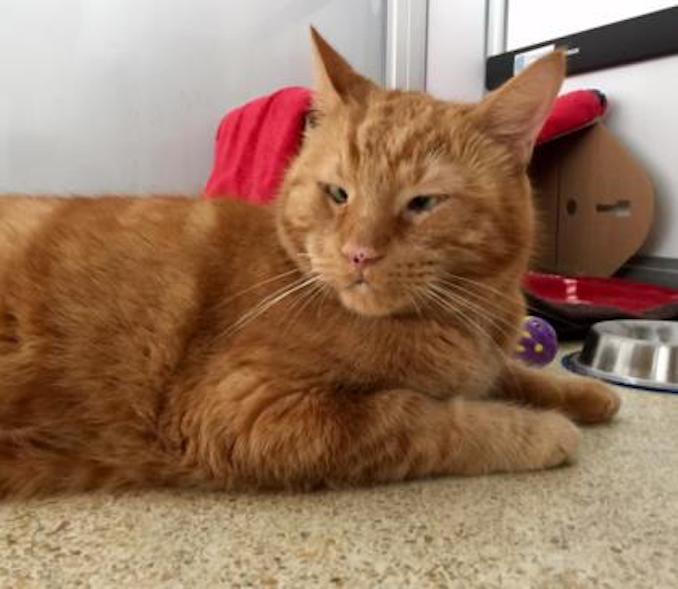 Beauregarde
Age: 8 years 9 months
Sex: Male
Size: Medium
Colour: Orange
Spayed/Neutered: Yes
Declawed: No
In order to ensure a smooth and successful adoption, please remember to check all the basic requirements for adopting before coming in to the shelter.
About this column:
Each week we feature animals available for adoption from local shelters in the Toronto area with the hopes that our readers will assist in finding good homes for them. If you, or someone you know, has the resources to take care of one of these animals, please do get in touch with the appropriate shelter via the links provided.