Robin is a warm-hearted gem who loves naps, snacks, and stretching himself out to just to kick back. He's a laid-back cool cat with a sweet and gentle personality. He LOVES his pets. This guy's an expert at the kitty roll. When you stop by his bachelor pad, he'll dive into it for his favourite full body scratches and rubs. He has a motorboat purr that'll make your knees weak.
He's on the hunt for his partner in crime, Batman. Batman doesn't have to be one person. Batman can be, like, lots of people. A family of people. Batman is his family! He's gotta find his Batman because, well, what's the world gonna do without Batman and Robin to save the day?!
Being FIV positive, Robin will need to see a vet once a year. Don't worry though, he'll be fine. He's a tough guy. All this means is that he can't bite or scratch any other cat since that is how FIV is spread.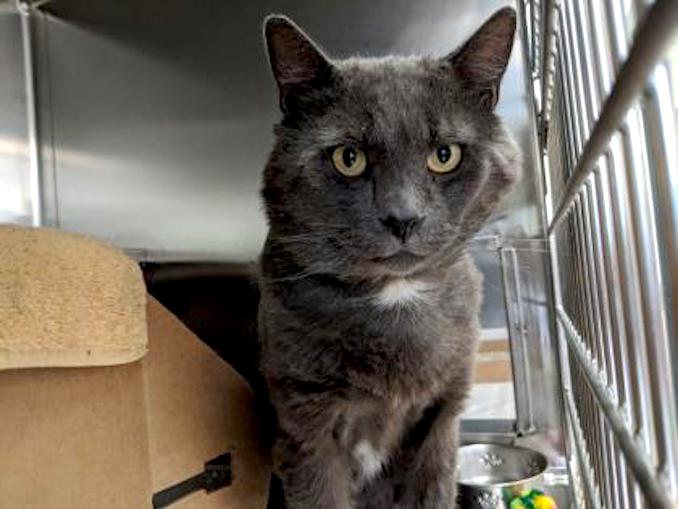 Robin
Age: 6 years 1 months
Sex: Male
Size: Medium
Colour: Grey/White
Spayed/Neutered: No
Declawed: No
In order to ensure a smooth and successful adoption, please remember to check all the basic requirements for adopting before coming in to the shelter.
About this column:
Each week we feature animals available for adoption from local shelters in the Toronto area with the hopes that our readers will assist in finding good homes for them. If you, or someone you know, has the resources to take care of one of these animals, please do get in touch with the appropriate shelter via the links provided.