Hi! My name is Metro. My friends say that I am sweet and cuddly. Definitely true. I like to be pet, have my chin scratched, and give headbutts. They also say I am very outgoing. Mhm, sounds like me. When I have visitors I come out right away to say hi and ask for scratches and treats. I love meeting new people and rubbing my head against their arms. They give me treats, I give them purrs. Everybody wins. It has also been said that I am very beautiful and charming and basically perfect. Don't ask me about all that. It's just what they say.
I'm what you'd call an extroverted introvert. I love hanging out with my people and getting all the attention. But I'm also a little shy at first. One of my favourite things to do is hide under my blanket with only my face poking out. You can still scratch me when I do this by the way. When I get to know you better, I become less shy. But I still love my blankets!
Okay… I must tell you something. I have FLUTD, which stands for feline lower urinary tract disease. My humans say that is no big deal. They say all I need is a special diet and lots of water! They will provide you with all the info you need before and after you bring me home.
I am currently accepting applicants for a full time family. Responsibilities include scratching my head, making room on your lap for me, giving me all the treats, and reminding me how handsome I am.
The ideal candidate will give me lots of time to come out of my shell and be respectful of my space. The ideal HOME is quiet and calm. I am a sweet and sensitive boy who needs a sweet and sensitive home! If there are doggies or other cats in the home, please let me know beforehand. I hope they will be as gentle as I am!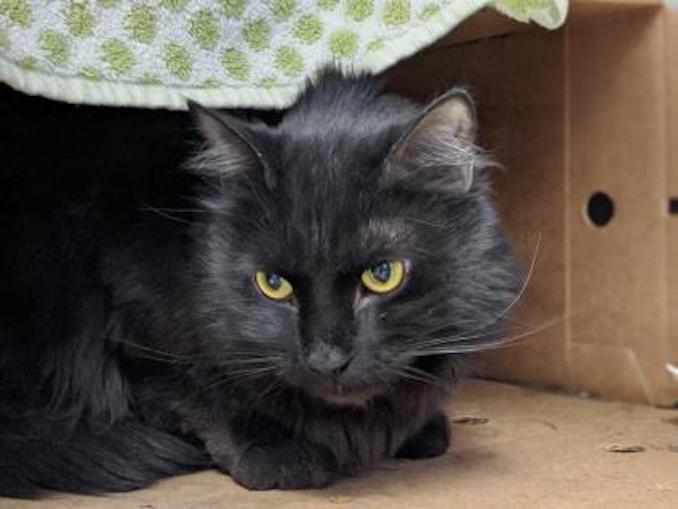 Metro
Age: 4 years 3 months
Sex: Male
Size: Medium
Colour: Black
Spayed/Neutered: Yes
Declawed: No
In order to ensure a smooth and successful adoption, please remember to check all the basic requirements for adopting before coming in to the shelter.
About this column:
Each week we feature animals available for adoption from local shelters in the Toronto area with the hopes that our readers will assist in finding good homes for them. If you, or someone you know, has the resources to take care of one of these animals, please do get in touch with the appropriate shelter via the links provided.