Let me start by saying that I haven't quite seen anything like Concord Floral. It was kind of like a twisted teenage, non-musical version of A Chorus Line but instead of trying to successfully land a role in a Broadway show, the characters were just trying to successfully teenager….if that is even an achievable thing.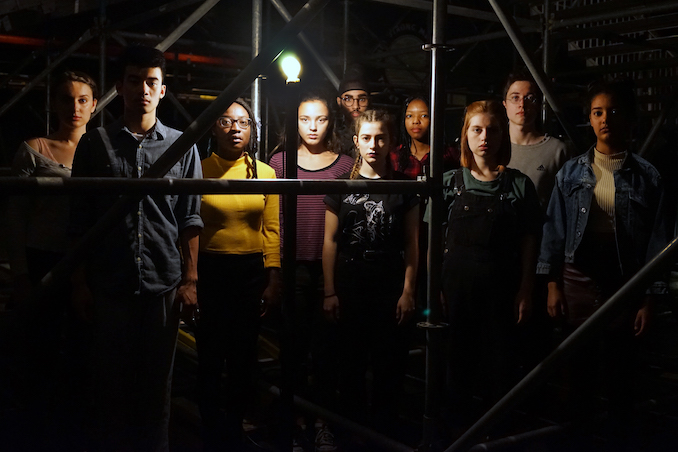 Running at the Bluma Appel Theatre, audience members sit on bleachers on the stage to watch this piece. A weird choice at first, but I started to understand the arrangement as the show went on. Performed in an end on fashion, we are very much invited into the high school children's space as they deliver to us their tale.
Concord Floral is based on the real adolescent experiences of Vaughn playwright, Jordan Tannahill, with teenagers taking leading and creative roles that add to the youthful authenticity of the piece. Very much a coming of age story, Concord Floral also has elements of the gothic, making it perfect for this time of year. I actually did not expect the show to be so chilling, but the ethereal presentation of the tale really did freak me out. Coupled with some excellent moments of sound from Christopher Willes, there were more than a few hair raising moments.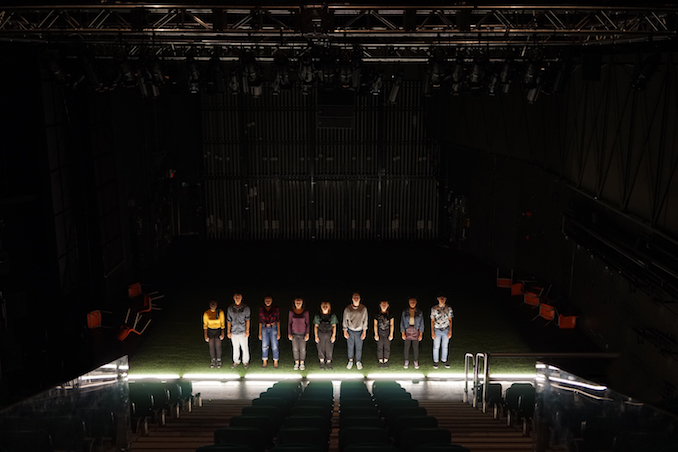 One of the things I enjoyed most about the piece was the multiple perspectives offered by Tannahill; it isn't all about the teens, it is about the whole environment they live in, from the abandoned greenhouse, the swollen couch and the animals that live them. To hear the story, in parts, from the perspective of a fox, was a delight.
There is some great talent on display in the ensemble cast, a mixture of original cast members and new, with a genuine freshness to the theatre generated by the teenage voices. This young vibrancy, partnered with Tannahill's engaging text, Willes' creepy sound and on point minimalist direction from Erin Brubacher and Cara Spooner makes this revival of a locally inspired play feel pretty special.
Will the plight of teenagers ever be easy? Probably not.
Now in its final week, seize your last opportunity to see this show before it is too late.
***
Visit the Canadian Stage website for more info and tickets.