Alison Duke is an artistic activist, award winning filmmaker and passionate producer committed to the Canadian visual art form. Since the early 90's, she has remained in demand and consistent in illuminating Canada's musical, documentary and dramatic content.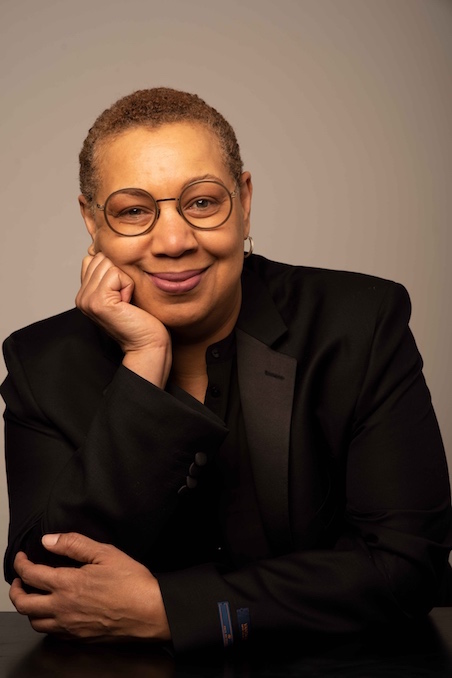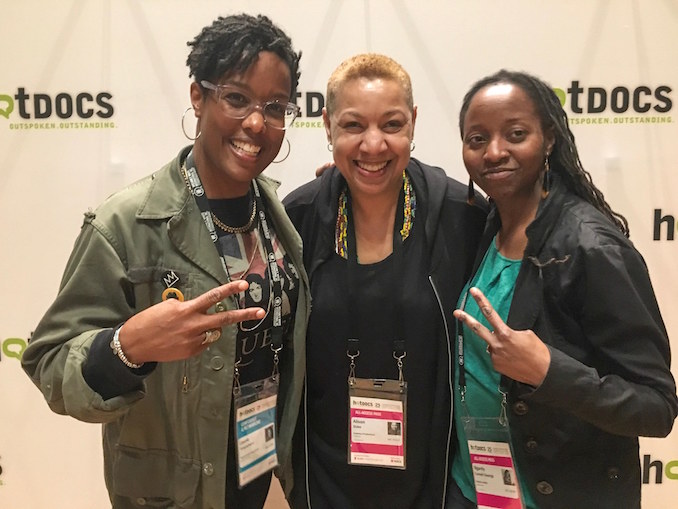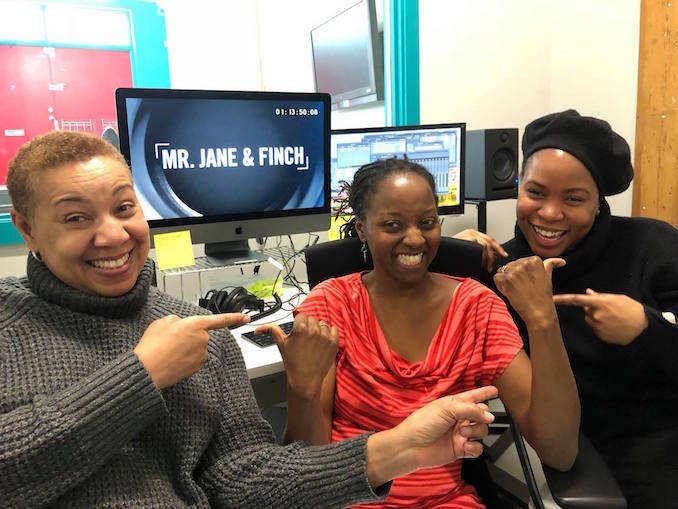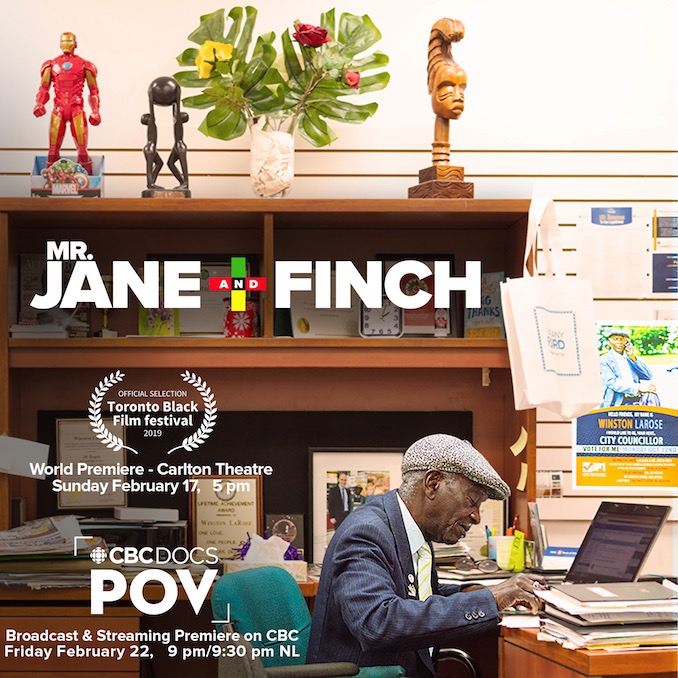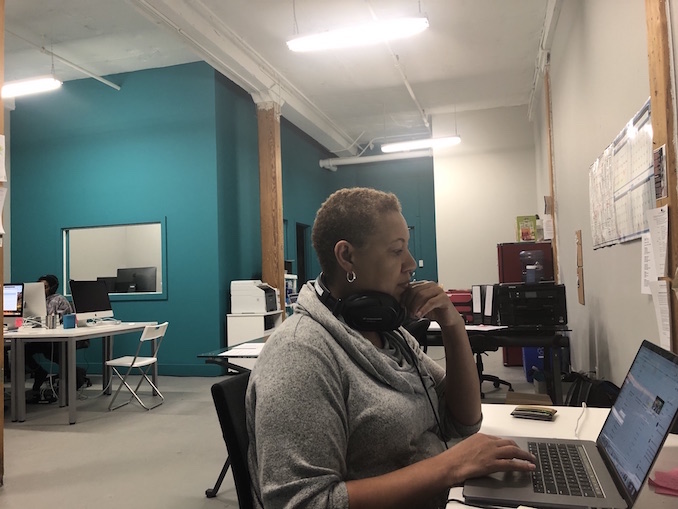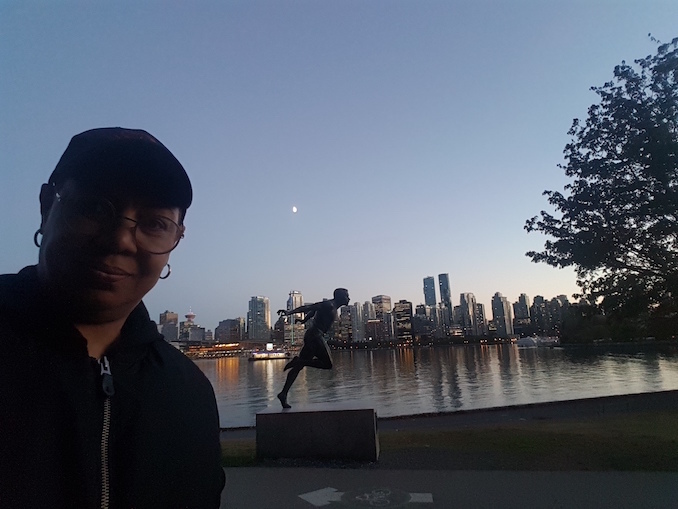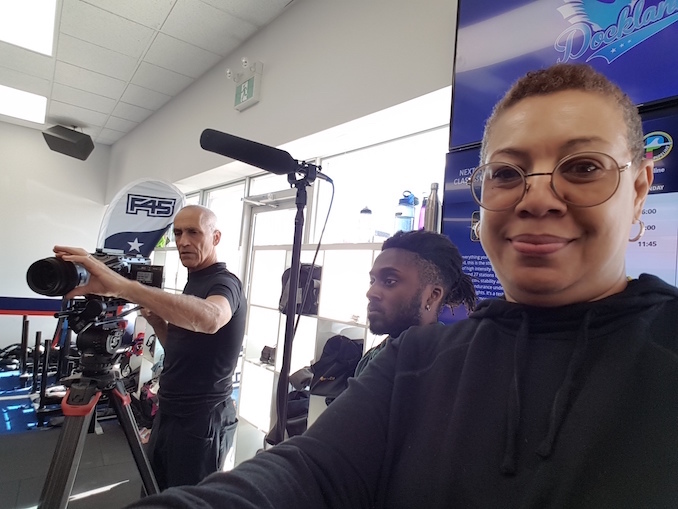 What 'hood are you in?
I live in Leslieville with my partner, Notisha and our six-year-old daughter and Morkie (mixed breed Yorkie and Maltese) named Quincy.  Our house is on the same street of the world famous Egyptian restaurant called Mahas. It's such a wonderful neighborhood with great schools, parks, lots of ma and pops shops, art space and diversity. We've been living in this area for over 15 years. 
What do you do?
I am a documentary writer, producer, director. Most of the films I work on are about social issues. Some are for television while others are for non-commercial/ educational use.  I am part owner of a new production called Oya Media Group with fellow filmmaker Ngardy Conteh George. We are located at 250 Carlaw Ave building.
What are you currently working on? 
I recently completed two films. Mr. Jane and Finch is a 44 minute documentary about Winston LaRose, an 80 year old activist in the Jane and Finch corridor. He is also an amateur documentarian who has over 6000 hours of footage about the community.  We follow his journey as he throws his hat in the ring for WARD 7 in the recent highly controversial municipal election.  I also directed The Cool Black North, which is a two hour TV special about past awardees of the Harry Jerome Awards that are annually held in Toronto. The documentary is a tribute to black Canadian excellence through the lens of people inspired by the legacy of the legendary Harry Jerome Award and features singer/song writer/Juno award winner, Jully Black, 1Bay St's most powerful fixer, Wes Hall, the first Black female MP Jean Augustine, the first black female Bencher from Toronto, Tanya Walker, poet laureate of Toronto George Elliot Clark, poet laureate of Halifax Afua Cooper, physicists Kevin Hewitt and many more.
Where can we find your work?
Mr. Jane and Finch is directed by Ngardy and co-written and co-produced by myself. It will have its festival premiere at the Toronto Black Film Festival at Carlton theatre on Sun, February 17th @ 5 PM and television premiere on CBC POV on Feb 22, 2019 @ 9 PM/9:30 NFLD. It will also stream on CBC's Gem platform in the morning.  With an unusual twist of fate, The Cool Black North will have its broadcast premiere on Rogers/City TV also on Feb 22 at 8pm. This is highly unusual for a Canadian filmmaker to have two films premiering on different networks on the same night. Good thing there is PVR.