For our latest featured local business, we chatted with Psychotherapists and co-founders of Hoame, Toronto's newest and largest mindfulness and meditation studio, Carolyn Plater and Stephanie Kersta about their work and the use of meditation as a part of their professional practices.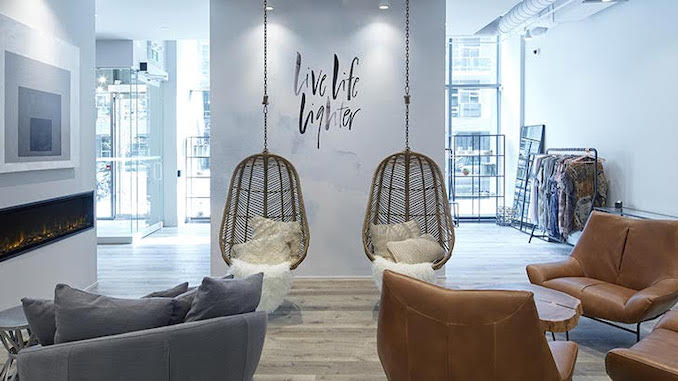 What is your business called and what does it do?
Our business is called Hoame, and we are North America's largest modern meditation studio. We have two themed studios, a light studio with living wall, sunken ceiling that mimics a clear blue sky and hanging vines, and a dark studio which has a fibre-optic starry ceiling. Each studio runs classes that evoke different feelings – the dark room is calm and restorative while the light room is energizing and awakening. We offer both 30 minute and 60 minute guided meditations in the studio space, as well as self-practice times throughout the day. We also have a Himalayan salt cave, and an infrared sauna with chromotherapy which are offer both smaller and more exclusive experiences. Additionally we have a "living room" and a "discover room"– which are spaces for us to host workshops, special events and fireside chats.
What made you want to do this work?
We are both mental health clinicians, with over a decade each of experience in hospital, community, and private practice settings. As clinicians were frequently observed the negative effects this "go, go, go" lifestyle has on our clients. Stress is at epidemic levels in our society and is taking a considerable toll of peoples mental and physical well being. In short, living life this way is just no longer sustainable. We had a desire to make a difference on a large scale. Always the avid researchers we became acutely aware of the benefits of meditation and mindfulness as well as yoga. We had long incorporated these practices into our personal and professional work – but soon realized we want to bring in to the public in a large and accessible way!
What problem does this solve?
It solves many problems. As stated before stress is at epidemic proportions – stress causes inflammation – which is a significant contributor to the development of most diseases. In a time of such high stress we sought to create not only a respite from that – but to encourage a practice that truly benefits people mentally, physically and emotionally. The many benefits of meditation include stress management, decreased anxiety, improved mood, improved focus, concentration and productivity, improved cardiovascular effects (decreased blood pressure), improved sleep quality, increased athletic performance, increased cognitive performance and many more! In short, creating a space for meditation serves as a solution to many problems – it just depends on what solution the person is looking for.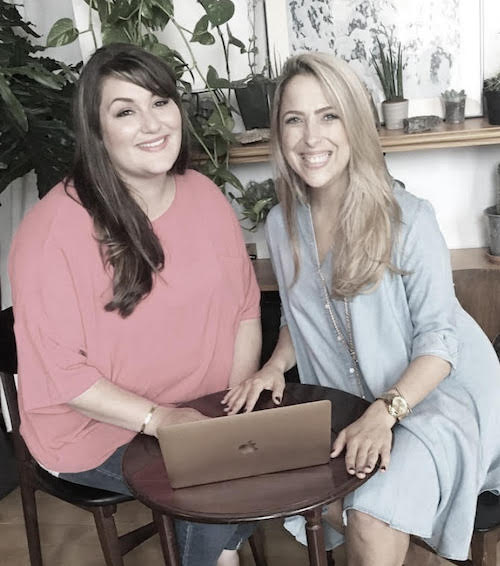 Who are your clientele/demographics?
Everyone! We know that everyone can benefit from meditation!
How does your business make money? How does it work?
We charge for our meditation classes, salt cave and sauna experiences as well as any workshops or special events. We offer classes packages with discounted rates, as well as monthly and yearly memberships. We also have a small curated shop with items available for purchase. Our services can be purchased online or via our app – or by popping in and visiting us at hoame.
Where in Toronto can we find your profession?
430 Adelaide Street West, you can also visit us at www.hoame.ca or follow us on instagram @myhoame.
What is the best question a prospective customer could ask a member of your profession when comparing services?
In our clinical practice, we always encourage smart consumption and research, we encourage clients to look at the credentials behind the person they seek for therapy to ensure a good fit, and most importantly, that they are able to help them. We approach meditation the same way. Every square foot of our space was created with a scientific backing, our signature scent and tea were blended to be stress reducing, and we consulted with a pharmacist, the studio spaces were designed with our clinical viewpoint to make them as stress reducing, inspiring, and most importantly, safe as possible. Our instructors are passionate about mediation, but also highly credentialed in their craft. We encourage potential clients when shopping services to first ask why, why was this space created? Then ask the individuals to back up claims that they are making, and ask their expertise that allows them to make such claims.
What is the best part about what you do? What is the worst part?
The best part is the community that we have created here at Hoame, we love being able to spend time and meet people who are all like-minded and passionate about motivation. We also love being able to see the benefits of meditation come to light, there is nothing better than seeing clients walk in frazzled and stressed out, and then leave the room looking restored, relaxed, and calm. Lastly, being able to work with your best friend is just too much fun! The worst part is the struggle between the need to work and the desire to be in the salt cave, sauna and classes all day.
What is your favourite joke about your own profession?
We personally love all the play on words and silly sayings around meditation, looking to see if your mind is "full" or are we being mindful, and that meditation is for everybody and every body.
PAY IT FORWARD: What is another Toronto business that you love?
Greenhouse juice! They provide all of our elixir shots and they are just a wonderful, like minded company.
***
Check out the company website for more information.