Muffles the dog is our latest featured pet available for adoption in Toronto. He is a Pomeranian mix who loves affection from those who approach him properly, though he does not appreciate being picked up. Muffles can be friendly with dogs when he is off of his leash but feels defensive when he is has his leash attached and he tends to bark. He was vocal when left alone in his previous household but he was also being left for very long periods of time. Muffles would be best suited to live in a house but might be able to live in an apartment with someone who is home most of the time. He is in good health, though quite overweight. Muffles would love a household to help him lose the extra pounds and gain a new appreciate for life.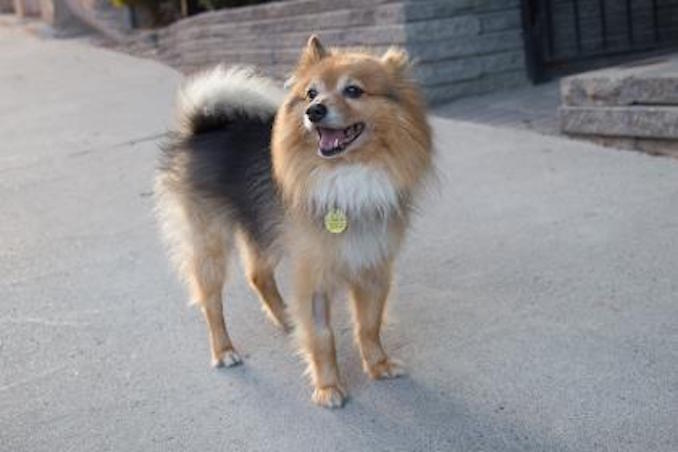 Species: Dog
Breed: Pomeranian, Mix
Age: 10 years 9 months
Sex: Male
Size: Medium
Colour: Brown/Black
Spayed/Neutered: Yes
Adoption fee: $80
***
About this series
This column features Toronto pets available for adoption.
Our current features come from the Toronto Humane Society located at Queen and River in downtown Toronto. Over the years, THS has saved thousands of animals from both the harsh environments of life on the streets and from abusive environments. The people that works for the THS care for both newborns and aging pets as well as everything in between. I always like to promote getting an adult cat as it is a lot easier to pick the cat with the right temperament for you and your lifestyle.
The Toronto Humane Society is run by volunteers, government assistance and donations. At any time they have over 100 animals such as cats, dogs, rabbits, rodents and other small critters.
If you are interested in adopting or visiting the shelter, please visit their website for more information.