After a lengthy two-year hiatus triggered by the pandemic, the exclusive reveal of Canada's 100 Best List took place at Toronto's voguish Waterworks Food Hall. The 100 list offers Canadians the ultimate guide to Canada's first-rate dining destinations, sublime dishes, with information-rich reviews that publicize the experiences of food writers across the board.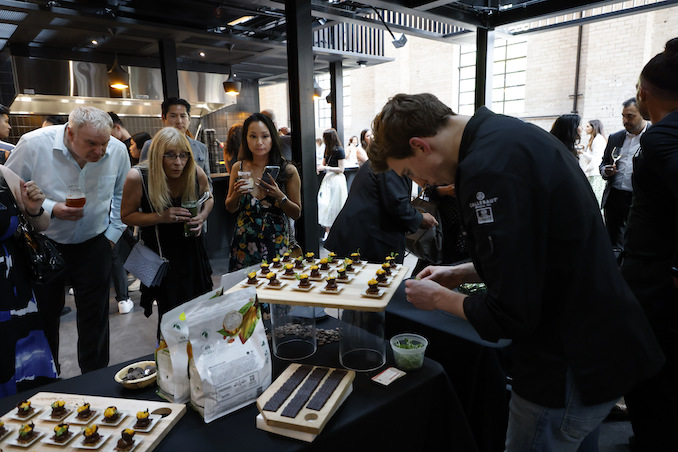 It was great witnessing food trends and dining with game changing chefs in the country's culinary landscape like Pluvio restaurant + rooms, Dreyfus and many others. Led by award-winning journalist and Editor in Chief Jacob Richler, and with the help of food enthusiasts, they compiled a sui generis unbiased list of culinary excellence that reflects well-informed opinions of diverse judges. Now that the buoyancy of the restaurant industry is spurring, this is a denoting time to celebrate restaurant openings even further, takeouts and dandy meals altogether.
There is no better time to recognize the distinguished restaurants in Canada, including the new ones. Restaurants like Published on Main made history as the first Vancouver restaurant to earn a spot on the list and Major Tom in Calgary topped the list as the best new eatery. Toronto wasn't left alone on the sojourn. Restaurants like Alo, Edulis, Canoe and Sushi Masaki Saito made it on the 2022 Canada's 100 Best Restaurant list. So, wondering Where to Eat? Then you might want to check out the restaurants that made the cut in your city.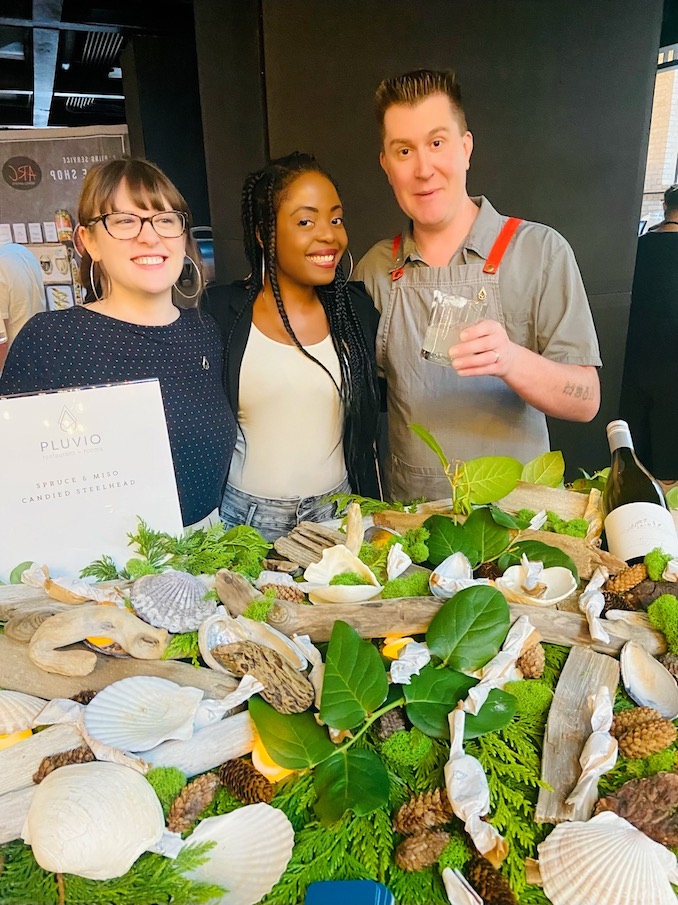 As we celebrate everything great on Canada's culinary scene, here are some of the top five 2022 Best New Restaurants in our city.
Known for their highly professional service, excellent cocktails, wine and incredibly versatile cuisine, these new restaurants embalm a laudable food culture. Here are some of the top 2022 Best New Restaurants in Canada.
Toronto Restaurants on Canada's 100 Best Restaurants List
Located at 134 Avenue Rd, Toronto, ON, the newest, and third Northern Italian coastal restaurant from David Minicucci and Rob Rossi is deluxe although minimalist, featuring a snug table in its cool and dining room. Heavily focused on seafood, pastas, vegetables, and risotto, and influenced with the cuisine of Liguria. Notable meals like the focaccia di recco, a thin, crisp bread stuffed with soft, oozing stracchino cheese is served here for $18. Including the burrata con caviale ($38) and the '70s Piedmontese dish, the vitello tonnato ($24), all nuzzle  the culinary wisdom of Italy's northern coast.
Located at 202 Dovercourt Rd, Toronto, ON, this second restaurant from Zach Kolomeir (Dreyfus) is another impressive tribute to the cooking of his hometown, Montreal. Named after the key figure and renowned French actress, Sarah Bernhardt, the rotisserie chicken ($45), in the peculiar style of Chalet Bar-B-Q, Côte-St-Luc BBQ, Chalet Lucerne and the like have gained a fan base. Other colourful meals include the delectable Alpine Daikon Anchoiade (the root veggie dressed with anchovy vinaigrette and anchovy mayonnaise for $17). Serving an ever-revolving menu of Ontario vegetables and seasonal sides, expect a genuine menu standout.
Located at 597 College St, Toronto, ON, this convenient "banquettelined" bistro and the swanky Bar Pompette which is similarly on college street delivers a rich menu and honours the history of French cuisine. The restaurant by Martine Bauer, Jonathan Bauer and Maxime Hoerth offers the lineup of cocktails, classical desserts, the signature nitro colada, a softened version of the piña colada, made with centrifuge-clarified pineapple juice and well-executed classic bistro starters are fan favourites. You can order for delightful sides and Crok cuisine like Crok-Monsieur ($15.00), Crok-Florentine ($14.00), and Americano ($3.50).
Located at 265 Davenport Rd, Toronto, ON, the restaurant offers dishes that are inspired by the diverse regions of China. Becoming Toronto's hottest ritzy spot in 2022, famed chefs David Schwartz and Braden Chong have taken traditional Chinese recipes and, without stripping down the flavours made decisive heat and seasoning accessible for a conservative posh crowd. Toronto diners and night owls can stop by and enjoy a selection of enticing Chinese spirit. Chef specials like Mapo Tofu ($26), House Char Siu ($36) are worth the bite. Including savoury and warming meals like Crossed Arm Dumplings in Red Oil ($26), Shrimp Toast ($21), and Duck Lettuce Wrap ($26).
Executive chef Ryusuke Nakagawa is known for incorporating flame-searing into several of his creations, and the cuisine adopts Japanese techniques and flavours with local ingredients to create a new global menu. With intimate dining rooms and settings, the modern Kyō-Kaiseki cuisine concept brings a refined, multi-course, culinary experience. Their Early Summer 2022 Kyō-Kaiseki experience is $380 per guest, pre-tax, and pre-beverage pairing. You can find sumptuous meals like the Kaisen Roll (8pcs) for $60.00, Kiku Platter (32pcs) for $120.00, and the Chef's Premium Nigiri Selection (7pcs) for $85.00.