Hawthorne Food & Drink is more than a great restaurant, it was founded with a greater purpose to help the community in which it resides.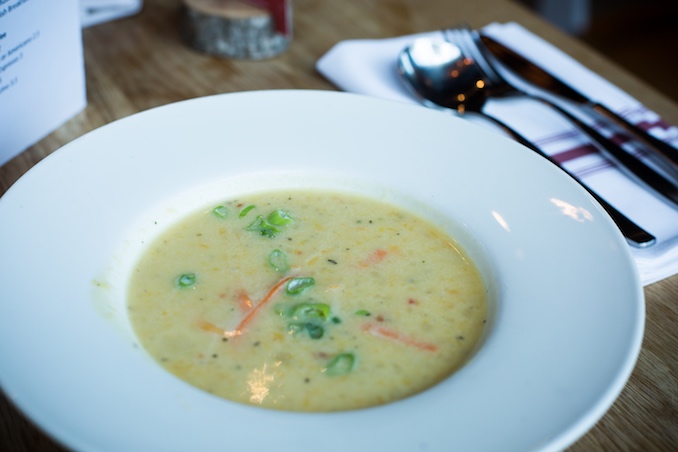 First, the food. A constantly changing menu that serves up dishes with local, seasonal and sustainable ingredients. We recently got to try a 3-course meal here and the quality and taste were on par with many of Toronto's top restaurants.
We were greeted by a friendly staff who were also being trained on service, hosting and other aspects of the hospitality industry. We had a look at their lates menu and decided on the Leek and Potato soup, the Great Lake Salmon with Jasmine rice and Chili Sauce and a lovely Sour Cherry cake for dessert. It was hard to believe that this place was more than just a restaurant. The food was delicate, well prepared and combined flavours that complimented and emboldened the flavours.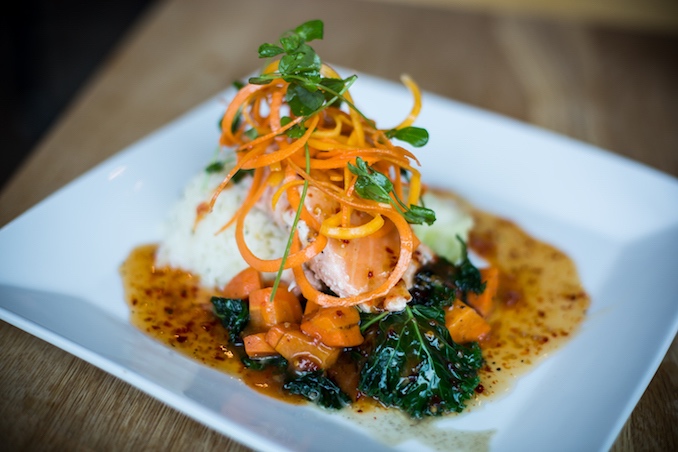 Second, the community component. The restaurant was founded as a social enterprise of Hospitality Workers Training Centre (HWTC), a non-profit organization based on an industry-specific workforce development approach. The restaurant provides free training and career development for people in need of skills and employment. It was created as a partnership between the Hospitality Workers' union and major hotels in Toronto. HWTC also works with Toronto's hospitality and food service employers, existing workers and new entrants in need of work to train, support and strengthen the industry's valued workforce. To date, HWTC has trained over 500 participants at Hawthorne and other industry partner facilities, including unemployed youth and those in receipt of Ontario Disability Supports and Ontario Works and has successfully placed 70% in jobs in the hospitality industry of Toronto in the first year of completion.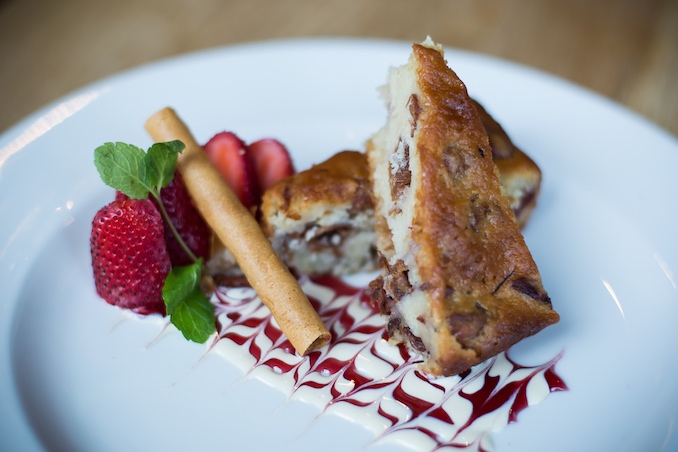 On top of this, Hawthorne Food and Drink has also been a Mealshare member since 2015. A registered non-profit, Mealshare works with partner restaurants to provide a meal for someone in need just by purchasing the specified meal. At Hawthorne there are two Mealshare items on the lunch and dinner menus – a burger and the Lambton beets. Whenever a meal is sold, $1.00 will go to the Mealshare program. Hawthorne is also relaunching their breakfast menu July 18th and adding their Eggs Benedict to the Mealshare items.
Hawthorne Food & Drink is located at 60 Richmond Street East between Church and Berti. If you are in the mood for some great food while supporting the community, please get in touch for reservations.
Summerlicious is at Hawthorne from July 6 – 22. Be sure to add them to your list. You can check out their menu here.