A few months back I met willful founder Kevin Oulds while attending the TELUS Pitch small business contest finals in Toronto which had entrepreneurs from across the country pitch their businesses for a chance to receive a $100,000 grant. Kevin was not one of the finalists there that day but I got to learn a bit more about his business that is sure to be a success.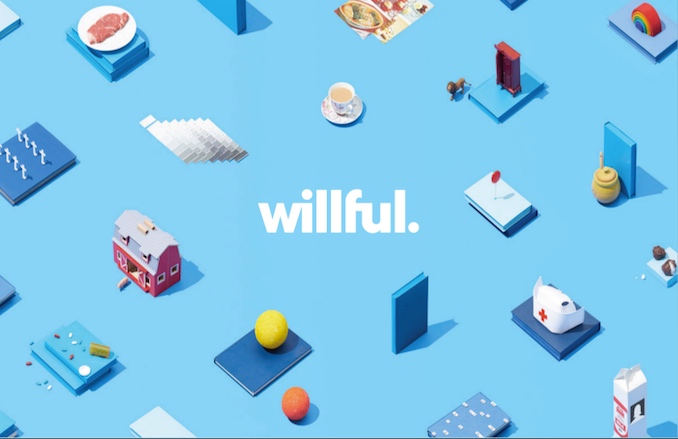 Willful is an easy to use online will generator that provides its customers with legal, low cost, easy to create online wills to make sure their wishes are met in case of death or incapacitation.
I recently reconnected with Kevin so that we could share his story about creating this Toronto startup.
How did you discover that there was a need for online wills?
My uncle passed away unexpectedly a few years ago, which made me realize how stressful it is on families to coordinate someone's estate after they die. While my uncle had a will, after doing some research I discovered that according to a LawPro study, 56% of Canadian adults don't have a will, which makes it more stressful on families, and also means that their assets may not be distributed according to their wishes. It was easy to identify the magnitude of the problem, but I had to dig deeper to understand the reasons why people don't get a will. There are a few factors that contribute to the high number of Canadians without a will, including myths and unknowns, the high price of creating a will, and actually finding the time to sit down with a lawyer. I created Willful to address those concerns – making it easy to create an affordable will online in less than 15 minutes – but also to educate Canadians about why they need a will, and why estate planning can help give you and your family peace of mind.
What were some of the first steps you took once finding that there was a need for Willful?
Technology has disrupted industries like investing and travel, so it's only a matter of time before estate planning moves online. Our target customer would prefer to do things online and feels much more comfortable doing so than an older demographic. But not every lawyer or estate planning professional wants to accept the fact that technology is changing their industry, so as I started approaching lawyers and anyone in my network who worked in estate planning I heard a lot of "no's." I did find several lawyers who agreed that the future of estate planning is online, and we now have three partner lawyers who helped us develop the legal content of the will. The next steps after that were engaging our branding and marketing agency to develop the name, logo, and website for Willful – we wanted the website to be an intuitive, easy-to-use experience that guided visitors through creating a will similar to how TurboTax guides you through doing your taxes. I raised a small amount of capital through family and friends to get the site launched, and worked with a couple great developers to help build out my vision. We launched in October 2017, and we've already created over 700 documents for customers.
At what age do you suggest one acquires a will?
You need to be the age of majority in your province or territory to get a will, but you should really have one as soon as you have any assets. The biggest life events that typically lead to people getting a will are getting married, having a child and buying a home. Even if you don't have any assets or dependents, everyone over the age of majority should at least have a Power of Attorney for Personal Care, which dictates what they want to happen in the event they're incapacitated by illness or an accident.
Are laws for wills different between provinces?
The laws vary from province to province, and if you have a will in one province and move to another it doesn't necessarily mean it's invalid, but it might not cover your new circumstances completely.
Where else are you planning on launching and when?
We're looking to launch in BC and Alberta by the end of April, but we want to make sure we put the same care and planning as we did into launching in Ontario. We are receiving emails and Tweets from potential customers in those provinces and from across Canada asking when we are launching in their area, so it's nice to see that we have interest from across the country. We plan to be available nationwide within our first year.
Do you know how many Canadians die each year who do not have a will?
While there are no concrete statistics on this, 260,000 people die annually in Canada. Since we know that 56% of Canadian adults don't have a will, we can assume that a very large percentage of people die without a will in Canada each year also, Regardless of what the actual number is, anything over zero means that too many people are dying without a will.
What are some of the challenges one will face when starting an online business or app? Advice for others?
I'm not a technical founder, so if you're like me and not a developer you need to find someone to build your idea, either by partnering with someone who loves your idea/vision who can act as co-founder & CTO, or raising funding or funding the idea yourself so you can pay someone to build your first version. It can be difficult to find a co-founder who shares your vision, which is why I'm a solo founder who found a great team of developers to build out my idea. Another challenge for most founders is they think their idea or app is the best thing since sliced bread and they are blinded by some early red flags that could be an indication of future problems to come. You really need to discover if you're solving a big enough problem, and do your homework on how and why you're equipped to solve that particular problem and try to talk to as many potential customers or users to see how big your potential market really is.
What is the best part about doing business in Toronto?
I've had so many people help me in the community, from successful entrepreneurs like Ben Zifkin meeting me for coffee to hear about my idea, to investor friends looking at potential deals for me, and the TribalScale team having me in their startup studio space and helping me in the very early days of building my business. I'm very grateful for my fiancé Erin for introducing me the the startup community many years ago even though I didn't have an idea everyone was still super welcoming and open to anyone that wanted to take part. The Toronto community has really matured in the ten years I've been a part of it, and it's great to see everyone paying it forward to the next generation of founders like me who are just getting their businesses off the ground
PAY IT FORWARD: What is another business in Toronto you think we should know about?
It's a struggle for many companies to maintain a high-performing culture in today's rapidly changing workforce. A major challenge is knowing what employees are thinking and feeling company-wide. WorkTango enables companies to give their employees a voice and easily collect feedback for any purpose.Using data science and natural language understanding, actionable insights from employee feedback is served in real-time to HR, executives, and people leaders. The results are quicker insight and action, better people decisions, and a more aligned and engaged workforce.
***
To learn more about Willful, or to start using their service, check out their website.