One thing I love about this city is the abundance of Italian food. I actually live in Little Italy and know first hand what deliciousness is on my doorstep, but that wouldn't stop me following my nose and tastebuds to a different part of the city for­ more great Italian cuisine. One such culinary venture took me to Ovest Cucina e Vineria on King Street.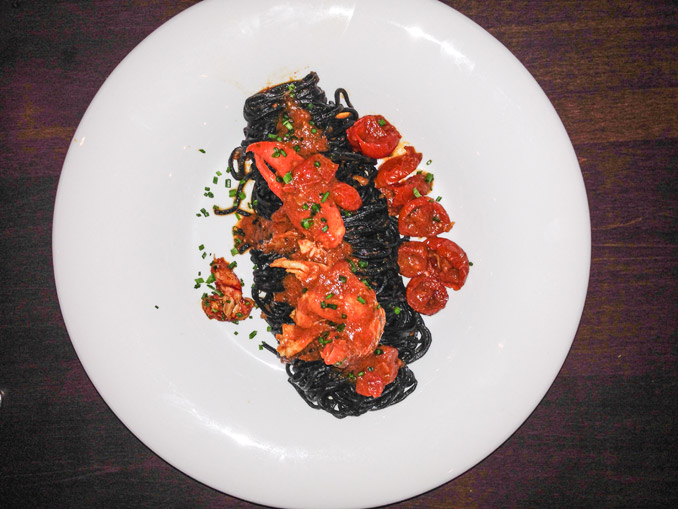 I haven't lived here long but to me it seems like King West is a bit of a strange area. It lacks the hustle and bustle of Queen and, with more of a corporate business presence, it can be a bit quiet at night. Nonetheless, this is where Ovest is and, whilst the outside might blend in innocuously, the inside is lovely and characterized by its hearty display of wine.
Speaking of wine, Ovest has an ample selection to suit all price ranges. I settled in for a Puglia Malbec which was a delight.
Appetizers are where Ovest shines, specifically the swordfish carpaccio and the beef tartar (both $19), two absolute culinary delights. The swordfish was served smoked and perfectly complimented by its orange and fennel garnishes. I love a beef tartar at the best of times and Ovest's was exceptional. Served with quail egg yolks and white truffle oil, the flavour was delightfully distinct.
I also sampled the arancini as risotto balls are a firm favourite of mine, however these could have used a little extra flavour. The accompanying aioli was tasty enough, though.
Our choice of mains were a black squid ink tagliolini with lobster ($34) the zuppa di pesce (fish soup), which was essentially a fish medley in a tomato based stew. These were appetizing, but not as life changing as the tartar and carpaccio.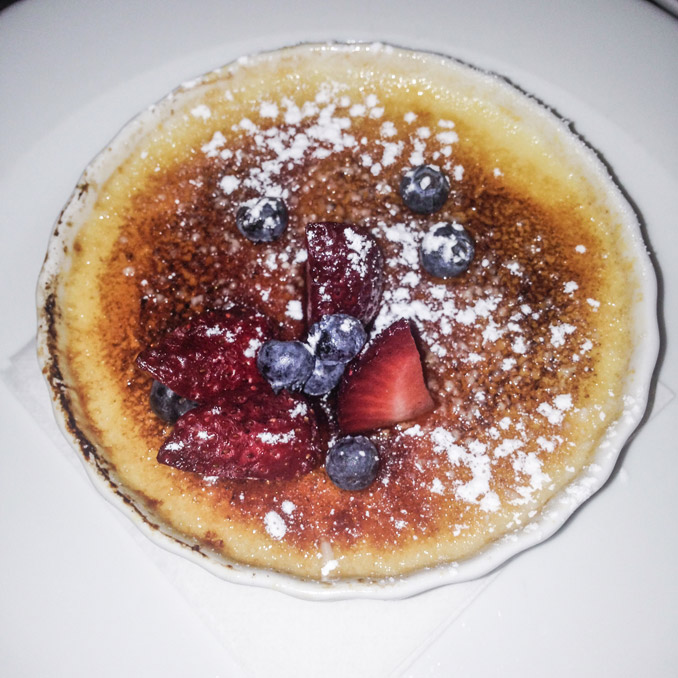 After a well-made negroni and a bit of a wait, we finally ordered a crème brûlée for dessert, which was by all means enjoyable.
Ovest is a perfectly nice restaurant with some toothsome food on the menu. It is certainly lacking the hustle and bustle of my local Little Italy, where the food comes just as tasty and at two thirds of the price. That said, I would go back for the swordfish and beef tartar any day.
Ovest Cucina e Vineria is located at 788 King st West. A three course dinner for two with wine is roughly $100- $150 + tax and tip.
For more info, visit the Ovest Cucina website at – http://ovest-to.com/
See the recipe for the black squid ink tagliolini with lobster.