For our latest local business profile we chatted with Emma Harris who founded the online veterinarian company called Healthy Pets.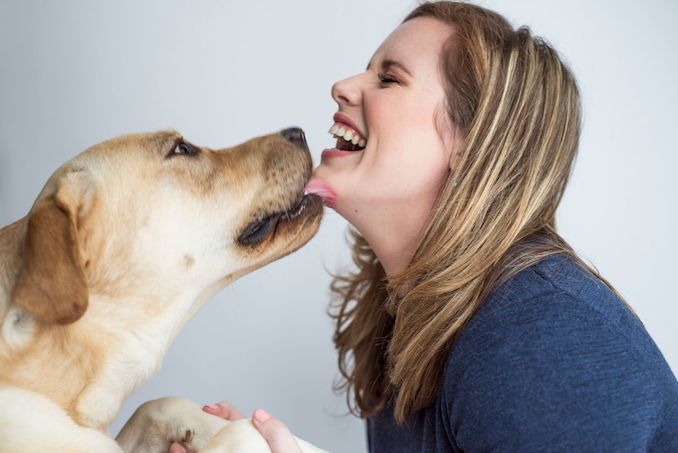 What is your business called and what does it do?
Healthy Pets is Canada's only online marketplace where pet parents can connect to a local veterinarian on demand via video chat.
What made you start this business?
I was inspired to start Healthy Pets after my dog, Bo, became very ill. Bo suffered from lungworm, a rare type of lung infection, that resulted in weekly, often unnecessary and expensive trips to the vet. It was really stressful to deal with since I was travelling a lot for my job at the time and the vet clinic was always closed by dinnertime. Everytime I had a question, I had to book an appointment. After realizing that many of these appointments would be more affordable and accessible if there were a digital veterinary platform, telemedicine seemed like such a practical solution. But when I looked into it, vets weren't allowed to practice medicine by any form of digital interaction at that time. In 2017, a policy statement was issued that allowed vets to serve consumers digitally. By this point in time, I already had a prototype of Healthy Pets built. Today, Healthy Pets is a subscription-based digital platform for pet owners to receive affordable and accessible veterinary consultations online.
What problem does this solve?
61% of households own a pet and the Canadian pet services industry will be worth over $9.2 billion in 2019. Owning a pet can be really expensive and I think that's a huge barrier for pet owners, creating a lot of unaddressed concerns. Healthy Pets simplifies how pet parents have access to pet care through a convenient and affordable platform where they're connected online to a trusted network of veterinarians. You only pay for the information you need – no exams, no tests, and no administrative expenses – making it less expensive than a traditional consult (up to 90% less). This can help alleviate stress for pet parents and ensure that our animals are getting the care they deserve when questions arise.
How does your business make money? How does it work?
For Pet Parents, we have two price breakdowns. Users can hold an annual subscription for $10 per month which allows access to four consultations annually. After these four consultations have been used, each subsequent appointment is offered at a discounted rate of $25. For those without a subscription, users can get a single appointment for $40. Each appointment is a maximum of 15 minutes. It was important to us to make the service affordable to pet owners as well as profitable for the vets giving their time. This way, both parties are able to have access to easy and convenient service, and Healthy Pets is able to grow!
Where in Toronto can we find your profession?
Find us online at healthypets.io! Our services are currently available in Ontario, but we're working toward a cross-Canada expansion later this year and early 2019.
What is the best question a prospective customer could ask a member of your profession when comparing services?
Have you ever had questions or concerns about your pet's health and didn't know if they warranted the time and cost of a trip to the vet?
Because it's online, Healthy Pets is great for pet owners who might run into concerns out of the home, at the cottage or on the go. It not only saves pet parents time and money, but can also give peace of mind when a vet is simply out-of-reach.
What is the best part about what you do? What is the worst part?
Best part: I get to be a part of making pet parenthood more accessible than ever. Pet parents put their pet's health at risk when questions or concerns go unaddressed and we're working to make sure that all pets get the care they deserve. I love being a part of the Toronto pet community and have met so many amazing individuals through our many community partners. I'm also so grateful to Arlene Dickinson who saw my vision on Dragons' Den and invested in the future of keeping pets healthy and happy from anywhere at anytime! It's an exciting time to be in the pet space as Canada's first service of this kind and I look forward to giving the peace of mind to pet owners that Healthy Pets has given me and my dog Bo.
Worst part: Nothing! I truly love my job. There are hard days, no doubt, but I'm so grateful to be doing what I'm doing.
What is you favourite jokes about your own profession?
Healthy Pets connects you with trusted pet purr-fessionals, so that you can feel paws-itive about their care options.
PAY IT FORWARD: What is another Toronto business that you love?
Dogtopia is a great Toronto business that I really admire. They are raising the standards of pet care, pet boarding and pet sitting, keeping our furry friends happy and safe.
Learn more about Healthy Pets from their website.