As the warm embrace of summer settled upon the city, it only signified one thing for music lovers: Canadian Music Week. The primary focus of Canadian Music Week is to promote and celebrate the Canadian music industry while also providing a platform for international artists and industry representatives. The conference component features keynote speakers, panel discussions, and mentoring sessions. In addition to the conference, Canadian Music Week hosts numerous live performances at various venues throughout Toronto.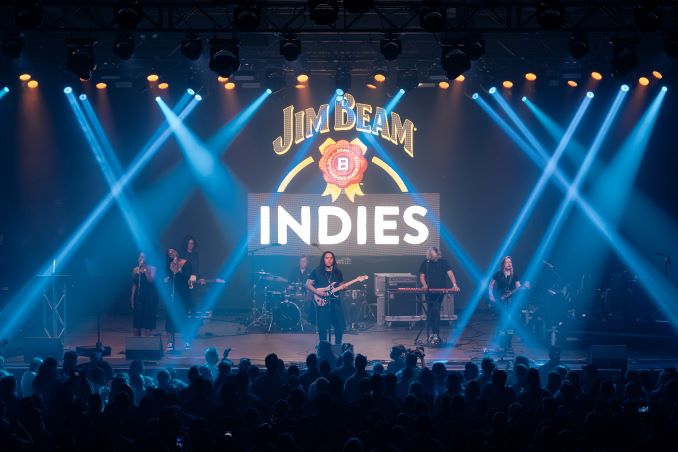 The showcases throughout the week feature established and up-and-coming artists, giving them exposure to various industry professionals, media sources, and their beloved fans. Canadian Music Week has had a massive impact on the industry since its establishment in 1981, but each year the Canadian music industry has gotten much stronger, making this week one of the most anticipated events of the year.
Amidst the whirlwind of events during the week, an unforgettable Thursday night awaited us: the INDIES, presented by Jim Beam. The event was held at HISTORY, with performances by FKB, AR Paisley, Ayasanabee, Brett Kissel, Maestro Fresh Wes, and a headlining set by Charlotte Cardin.
July Talk took home Album of the Year, while Alexisonfire claimed Artist of the Year. Tegan and Sara emerged victorious as Group of the Year, and AR Paisley dominated the hip-hop scene as Hip-Hop Artist of the Year.
Ayasanabee's exceptional work earned them the Indigenous Artist of the Year award, and Grae shined as Pop Artist of the Year. Ikky's masterful craftsmanship earned the Producer of the Year title, and Arts & Crafts Music won Publisher of the Year. Dylan Sinclair's soulful talent won him R&B Artist of the Year, while Simple Plan rocked the stage as Rock Artist of the Year.
The Dead South captivated as Roots/Folk Artist of the Year, and Billy Raffoul's "We Could Get High" took home Best Song. Alexander Mair was honoured with the INDIES Hall of Fame Award, and Charlotte Cardin & Lubalin's "Phoenix (Reprise)" proudly accepted Video of the Year.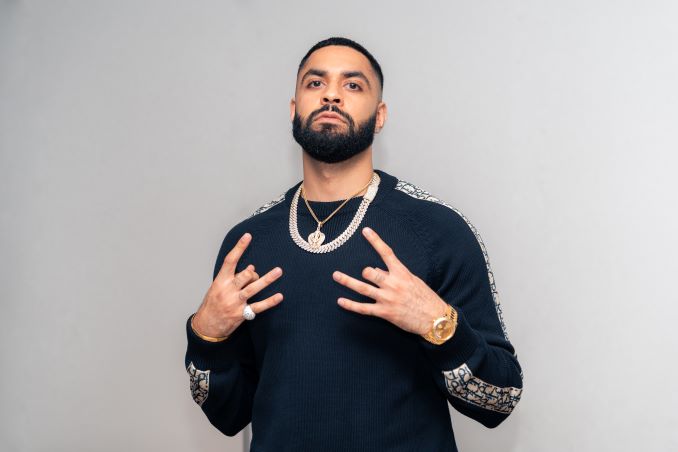 After the performances, we had the chance to talk to AR Paisley, only moments after he was crowned as the Hip-Hop Artist of the Year.
In Letter to the Labels, you speak on the importance of creative control. How have you kept that control over the years? Also, what advice would you give to upcoming artists?
"When I'm going through that musical process, I trust my gut, which helped me get this far. The success that I've had comes from the stuff that I like. I feel like if I continue to create the music that I like, it will stick—it will hit my fanbase. That's the thing about growing an organic fanbase and keeping that creative control. Over the years, I've opened up more to letting people give their opinion and letting people come into the studio to get their opinion. For the most part, I like to keep that creative freedom."
"The main advice to creators coming up is to stay consistent. You have to keep going, you have to keep on putting in the hours. There is no field in the world where you can get great at just putting in a few hours here and there."
When did you start getting more serious about creating hip-hop music?
"I started taking it more seriously in 2019, but I've been rapping forever. In 2017, I was freestyling and rap battling. It's been a while."
As an artist known for your captivating storytelling in your music, how do you believe this style sets you apart and contributes to your artistic identity?
"I feel like it's a part of hip-hop that's kind of dwindled off a bit, so just knowing the fact that I can keep it alive is great. People love storytelling at the end of the day when there are not that many people doing it—it really sets me apart. If someone is in a storytelling mood and wants to put a song like that on, they know to go check out AR—he's in that category."
Do you feel like storytelling in hip-hop is a dying art?
"I feel like storytelling has died down a little bit because now it's the streaming era, and you have to make a hit. You have to make a song that needs to stream a lot. But what I tell myself is that you have to make those great songs that stream well, but in the project, I always have to put out that one storytelling song. For the people that are still fans of that, I don't think that it will ever die out completely."
"In the social media age, it may seem like many artists are big, but it is all fabricated—it's all done behind the scenes. You don't really see their talent. With storytelling and freestyling, I feel like I can really show my talent."
Your sound clearly takes inspiration from early hip-hop. Who showed you this kind of music when growing up?
"Honestly, it was my brother and my older cousins. They're both older than me. I remember being at my older cousin's house, and I was listening to his MP3 player. He had three songs on there: 'Nuthin' but a 'G' Thang,' 'The Next Episode,' and 'Keep the Heads Ringin" by Dr. Dre. I just listened to those three on repeat. A bit later, that's when Much Music and the BET era was going on. They used to watch that a lot. That's when Ludacris dropped 'Get Back,' with the big arms and stuff. That heavily influenced me to dive deeper and start making my own music."
Performing at Canadian Music Week tonight is a massive achievement. How does it feel to win the Hip Hop/Rap Artist of the Year award and to perform at the INDIES?
"It's a big accomplishment, man. I think that this is my first award in the industry, the first one that I've gone on stage and accepted. So it is definitely a big point in my career. I just think that this summer is very pivotal for me. We're at the beginning of summer, I just got off tour, I just dropped a song that's doing very well, and now this with the performance and award."
What's next for AR Paisley?
"I have a song called 'I'm Back' that we're going to shoot the music video for this weekend, and I have a song that I just started called 'What's Beef'—that will need a feature, so I'm shopping around. I want to put two people on it, maybe a UK feature."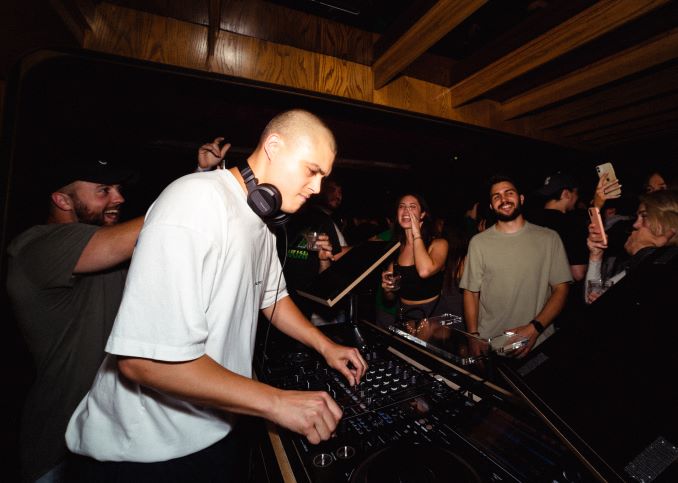 Shortly after, we were able to connect with LOSTBOYJAY, who was nominated for the Electronic/Dance Artist of the Year. This leap was exceptional because only a year ago, he was volunteering for this same awards show.
How does it feel to have that nomination? Last year, you were totally in a different place.
Jay: "Last year, I wasn't anywhere near this. It feels like people are validating what I am doing. When you feel like you're making a good product, it's nice when people buy into it. It feels like finally, I am doing something that not only I like but other people do too."
What have you done differently in the last year for that to happen?
Jay: "I switched up everything, I stopped thinking about what other people think, and I bought out of that. I asked myself, if I believe in my music and I think that it is good, why am I not posting it online? I also finally got to the place where I fully believed in what I was making, so I could put it out with that attitude."
Billy Raffoul joined in our conversation, dazzled as he took home the award for Song of The Year for the track "We Could Get High." Answering the same question.
Billy: "In the last year, I think that I've been able to do the same thing as Jay. What he's been able to do is not change his music but rather his mentality. He's let any inhibitions go. He didn't need validation to start, but now that it's coming in, it is reinforcing. I've had the same mentality—if I feel comfortable with it, who cares about how many streams or views it will get? There is nothing worse than something really reacting, but knowing deep down that what you produced isn't really you."
I asked AR Paisley this same question: how have you kept your creative control over the years?
Jay: "I do this by keeping everything I make close to my heart. I'm not a big sharer. I'm into what I'm doing, and I don't really care what you're doing unless it's something that I fully love. I'd say I'm very selfish with my music. I don't really share it; I just like to work on myself and become the best and most authentic version of who I am."
Billy: "I'm in a better position than where I was. I was signed to a major label for a long time. While it was great for me and I made some great relationships, that system of getting excited about something that I've created but having to hold onto it for a long time because of contractual restraints kills a lot of the art and inspiration. My new label is more shoot from the hip, in the sense that if I'm pumped about a track, I can put it out tomorrow."
There's a common theme tonight of believing in yourself. Has that changed for you in the last year?
Jay: "Hahahah, I've believed in myself since the day that I could think! I could have thirty views on a video and still think that I'm the man. I think that there are levels to believing in yourself. I don't wake up and think that I'm Drake. I wake up and think I'm my own man. I need to grow into the person that I think I am. If you wake up and don't think that you're the man, who are you?"
What's next for you two?
Jay: "We're working on new music, Billy and I!"
Billy: "We've been friends for a long time. We just showed up and did our own thing. It was pretty natural the way that the song happened. We got it done in a few hours. I have a huge admiration for Jay. To create something together is really cool."
Both Canadian Music Week and the Indies Awards recognize the talent that goes on behind closed doors. They celebrate the creative minds and dedication that fuel the music we, the listeners, immerse ourselves in on a daily basis. With every note, beat, and lyric, these talented artists compose the soundtrack of our lives. It is important to recognize the creative work produced within our city, shedding light on the artists and individuals who captivate our hearts and ears.
Through events like Canadian Music Week and the Indies Awards, we get to really see how vibrant our music scene is and highlight the talented individuals who make it thrive. This year's Canadian Music Week was definitely a success, and we're looking forward to another year of celebration.