Our review of Sony's new virtual reality headset, the PS VR2. Available February 22, 2023.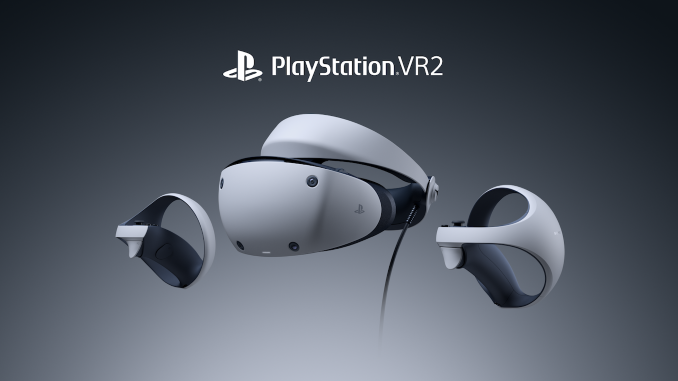 UP IN THE CLOUDS
The PS VR2 (which we've also seen variously referred to as the PSVR2 or PS VR 2) arrives at an interesting time for the technology. On the one hand, VR continues its evolution into ever more sophisticated forms, with increasingly realistic graphics and innovative applications in fields (healthcare, design, etc.) far beyond gaming. On the other hand, now that the initial hype has died down, VR is at risk of becoming a niche product, priced out of reach of most people, even as its champions struggle to provide a clear thesis for what VR is supposed to be.
For now, at least, VR remains dominated by the Oculus/Meta Quest 2. Having traded one billionaire owner for another, the Quest 2 is the would-be Matrix or Holodeck of our time: a one-size-fits-all, cordless, relatively ($600) affordable headset, its self-contained ecosystem of games and edutainment reflecting its owner's grand aspirations of a "metaverse" in which we live, eat, and breathe VR. It has some competition – the HP Reverb G2 comes to mind – but the eternal selling point for the Quest 2 remains the fact that it's completely untethered: no wires to trip on, and, more importantly, no high-end PC required.
Beyond the Quest 2 lies another category of headsets, which we'll diplomatically call the hardcore, but just as easily could be called the prohibitively expensive. These PC-tethered headsets include Meta's own Quest Pro, which retails at a cool $2,000, while others – the Valve Index, the HTC Vive Pro 2 – sell for closer to $1,000. And that's before you factor in the high-end PCs required to run them. Don't get us wrong, hardcore VR is amazing, but most consumers aren't looking to shell out thousands of dollars and fiddle around with graphics cards in order to go virtual sightseeing.
Entering this not-entirely-crowded market is Sony's brand-new PS VR2, taking over the niche previously held by the PlayStation VR for PS4. As with its predecessor, the VR2 is its own beast: a high-end gaming headset with a $750 price point that situates it somewhere between the Quest 2 and the hardcore options, but which requires a gaming console in order to operate. Still, even factoring in the cost of the PS5, the VR2 winds up being one of the more affordable options, especially given its industry-leading specs (which we get to below). And with no Xbox or Nintendo VR options to speak of, it will probably be the go-to gaming VR machine for some time to come.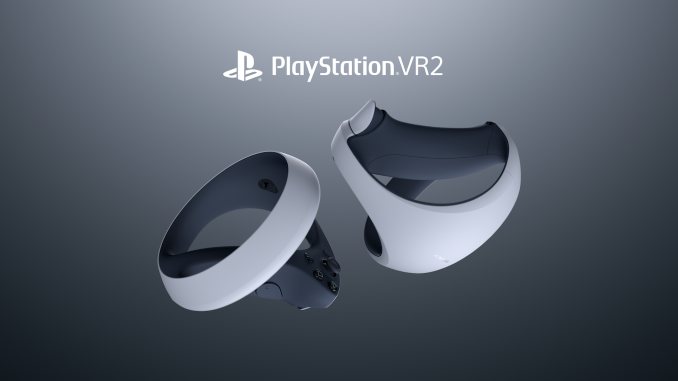 Having now spent a couple weeks with the PS VR2, we can report that it's easily one of the most impressive pieces of VR tech we've ever encountered, with the kind of high-end graphics and haptic/tactile feedback we've come to expect from the PlayStation brand. Combined with the considerable might of Sony's in-house studios and the prospect of ever more polished experiences from the stable of PlayStation developers, the VR2 is certainly an intriguing piece of technology. It may not be a Quest 2 killer (yet), but it also doesn't have to be.
The PS VR2 is incredibly easy to get up and running. Turn on your PS5, plug in the headset and each bespoke Sense controller for a brief "sync", and you're guided through a simple setup culminating in a celebratory VR confetti drop. Weirdly, though, the VR2 lacks an Astro's Playroom-style tutorial where you can try out all the hardware's bells and whistles, meaning that new owners will have to make their way over to the PS Store to scope out the offerings.
Top of that list is Sony's own Horizon Call of the Mountain, a new side-story in the beloved PlayStation series. As a video game, Horizon is simply outstanding, in many respects better – more streamlined, more immersive – than its console-bound cousins. As a video game, it's also a clear showcase for what the PS VR2 can do, from its stunning opening river sequence to its dizzying climbing mechanic to its thrilling bow-and-arrow combat. It's everything an immersive robot dinosaur video game should be.
At the same time, it is a video game. Which means that, with its complicated control scheme and slower moving (albeit excellent) narrative, it's a poor showcase for those of us, and I assume there are many, looking to show off some gee-whiz immersion to their less tech-inclined parents or roommates. Horizon should be a must-buy for every PS5 owner who wants to experience the leading edge of gaming technology – which, to be fair, is every PS5 owner. But, paradoxically, it's not the thing that's going to sell the PS VR2 to the masses.
For that, we need to look elsewhere. Absent any of the non-gaming titles that populate other VR consoles – your Tripps, your Brinks – our favourite launch title wound up being, of all things, a kayak simulator. Kayak VR: Mirage, previously available for PC-tethered VR headsets, is probably what most folks picture when they think of immersive VR. Graphically, it's extraordinary, sending you floating down Norwegian fjords and Costa Rican coastlines of breathtaking beauty, with intuitive gestured-based controls which should be immediately accessible to even the most game-averse. Technically, yes, there's some gamification here – there's a time-trial mode where you can race against the ghosts of other Kayak VR owners – but the real meat is in free roam, where you're free to paddle around at leisure. Quasi-randomly generated events, like the collapse of a glacier or the appearance of a school of fish, add some excitement to what is (and should be) a relaxing, meditative experience.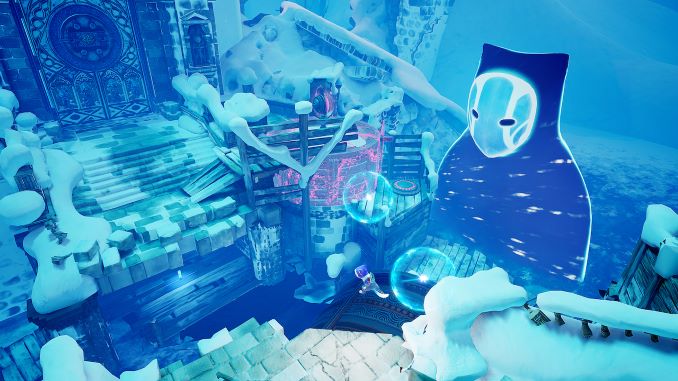 WIL WHEATON: THE NEXT GENERATION
If you'll forgive us getting technical for a moment, the PS VR2 has some very impressive specs, handily outdoing the competition in key areas.
To begin with, it's the first VR headset to offer full 4K HDR (High Dynamic Range) visuals, making the colour and lighting pop like on a very high-end TV. It also has one the highest pixel counts – 2000 x 2040 – on the market, even boasting a slightly wider field of view – 110° to the Quest 2's 90° – than its nearest competitor. Like the Quest 2, the VR2 also relies on a set of outward-facing cameras to scan the room, detect your movement, and ensure you don't bump into any sofas or credenzas. This is a big improvement over the original PS VR's requirement of both a dedicated VR hardware box and a TV-mounted PlayStation Camera.
One of the most startling features of the VR2 is its eye tracking capabilities. It's going to take some getting used to, but be prepared for the fact that the hardware can quite literally track your eye movements. For now, we've mostly seen this relegated to menu navigation – it's initially quite disconcerting when you realize that merely looking at the "settings" icon will cause it to react – but we're bound to see some more innovative uses down the road. (I, for one, would kill for a PS VR2 version of Star Trek: The Next Generation's The Game.)
Equally impressive and yet disconcerting is the VR2's use of haptic feedback. Gone are the simple days of N64 Rumble Paks or the infamous Rez Trance Vibrator, with the VR2 boasting full, context-sensitive vibration not only in both Sense controllers, but in the headset itself. We cannot emphasize enough how amazing and yet weird this is. Fighting a robo-velociraptor for the first time in Horizon, I actually yelped when it smacked me in the head and I felt the impact. It's the type of setting that can be turned down or turned off – the VR2 boasts plentiful accessibility and comfort settings – but for those keen for that level of immersion, trust us when we say that it's fantastic.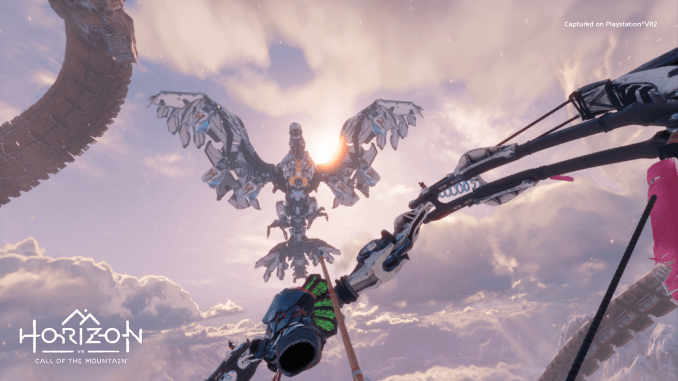 LAUNCH TIME
With Horizon its would-be system-seller and Kayak its non-gamer-friendly showcase, the PS VR2 also comes with a small but admirable launch lineup. While a few too many of these are available elsewhere, they greatly benefit from the crisp, ultra-high-definition graphics and haptic feedback of the new hardware.
Some of the more enjoyable (and already popular) titles include multiplayer zombie FPS After the Fall, adorably soft puzzle adventure games Moss (our original review here) and Moss II, and the very silly twofer of Job Simulator and Vacation Simulator. Other VR mainstays making the move to PS VR2 include duelling game Swordsman VR, the Sim City-alike Cities VR, G.O.A.T. rhythm-shooter Rez Infinite, and a plethora of other rhythm/music titles including rhythm-puzzler Tetris Effect, rhythm-FPS Pistol Whip, dance game Synth Riders, and rhythm-hell title Thumper. Though, with all due respect to that latter group (and saving Rez), they're mostly just here to fill the void left by the noticeably absent Beat Saber, which won't arrive on PS VR2 until later this year.
What may be of more interest to would-be owners is the short list of existing PS4/5 games getting free PS VR2 upgrades. Top of that list, at least in our book, is Gran Turismo 7. It may have its faults, but GT 7 is nevertheless one of the most stunningly accurate racing games ever created, and the prospect of experiencing it in immersive VR has our mouths watering. A close second in its immersive possibilities is Resident Evil Village, the latest (if not quite greatest) title in the long-running series. Village certainly made for a fun action-horror game at its original release, and we're excited to see how it plays out in VR. (Though we're going to have to wait to find out for both GT and RE – their VR updates weren't available to critics ahead of launch.)
Finally, we'd single out a couple of the more notable not-quite-remakes/not-quite-original games arriving at launch, namely Fantavision 202X and Star Wars: Tales from the Galaxy's Edge – Enhanced Edition. The former is a pseudo-sequel to long-forgotten PS2 launch title Fantavision, a "fireworks simulator" this writer can still remember reading glowing previews about back in (checks watch) 1999. The latter, a rebuilt-from-the-ground-up Star Wars/Disney World simulator, is effectively the same title already available on the Quest, but with the very large added bonus of haptic feedback in the headset and controllers. Swinging a virtual lightsaber never felt so cool.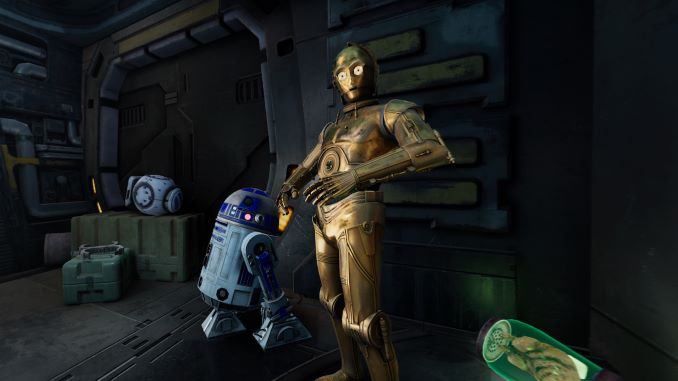 LOOSE ENDS
Maybe the wireless Quest spoiled us, but the PS VR2's built-in 4.5 metre (approx. 15 feet) USB-C cable has us worried. In fairness, we haven't ripped the PS5 off our TV stand yet, but based on the number of times we've been tempted to wander off into the distance at virtual Star Warsland, we can't help but wonder how long it will be before someone panics mid-Resident Evil, to disastrous results. While this is likely a function of USB-C's limitations (data transfer decreases as cable length increases), we still wish there was a way to extend the cable if needed. Our best piece of advice? When handing your headset to a new user, get your PS5 on the floor and tucked out of the way… just in case.
We have some other minor quibbles with the PS VR2, though we expect most of them to be ironed out over time. For now, there's seemingly no way to filter your game library for VR2 games, so you'll have to sift through your PS5 titles to see which ones are VR2 compatible. It's also annoying that, as far as we can tell, you still need to use your PS5 controller to turn on the main console before you can activate the VR2. It would also be nice if the VR 2 interface was more, well, VR: when you hit the home button it simply takes you back to the PS5's two-dimensional home screen.
The flipside is that the PS VR2 is remarkably user-friendly, regardless of room setup. We've tried it in sitting, standing, and "roomscale" modes, all of which work well, though some games inevitably work better in roomscale, where you can actually walk around. We also appreciate that, following initial setup, the TV never needs to be turned on, though if you do, others are able to watch what you're playing. This so-called passthrough capability has long been a stumbling block for VR, so it's nice that it's so simple to do straight out of the box. The PS VR2 also makes it easy to livestream your gaming sessions, a nice acknowledgement of the Twitchified era in which we live. We also love how easy it is to switch to the headset's outward-facing cameras, allowing us to quickly peek at the outside world without having to remove the headset.
Speaking of the headset itself: yes, it's bulky, and yes it still looks dorky. But it's comfortable, it's glasses-friendly, and it's breathable. It's also very easy to adjust how it fits, making for quick changes when you're alternating with friends. The provided headphones are quite good, too, though you're free to swap in your own.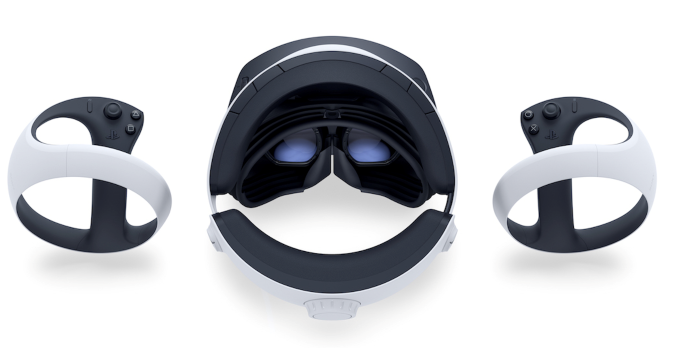 U R E, TOO
If you own a PS5 and you're on the fence about the PS VR2, let us put it this way: you are ready. Or rather, U R E.
Much like the PS5 itself, the PS VR2 is both an amazing piece of technology, and an example of what happens when the sheen of newness has largely worn off that technology. Yes, it's bleeding-edge VR, and yes, it's jaw-dropping and most importantly it's fun. But, seven years on from the release of the original Oculus Rift, the PS VR2 simply is not – cannot be – a paradigm-shifting bit of hardware, nor is it a major departure from anything that's come before.
The advantage to that, of course, is that you're equally likely to have a clear idea of what VR can do, and more importantly what you want your VR to do for you. If your only VR experience has been at the art gallery, or if you're more interested in virtual sightseeing, the PS VR2 probably isn't for you. Conversely, if you already own a PS5, or if you're a gamer debating which next-gen system to buy, then you're definitely ready for the PS VR2, which happens to be tethered to the best gaming console of the past decade. The future of virtual reality may be unclear, but Sony's latest offering has firmly staked its place as one of the great additions to the virtual landscape… wherever it may be headed.
***
For the official Sony PlayStation VR 2 website, click here.
For all your outstanding PS VR 2 questions, check out Sony's surprisingly robust PS VR 2 FAQ here.