In the past, iGaming has been viewed with suspicion. Back in the 1990s and early 2000s there were rumours that online casinos 'rigged' things in their favour, as well as concerns that the software did not provide ample security. These days, things have changed considerably. Thankfully, It is now far more socially acceptable to use online casinos. There are lots of different reasons for this shift but listed below are the five most significant.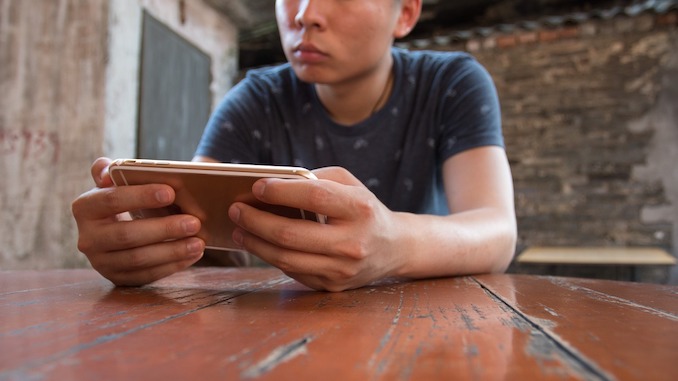 Mobile Gaming
By far and away the biggest reason for iGaming becoming more socially acceptable is the rise in mobile gaming. In the past, a clunky home computer or laptop would have been required to play any online casino games but this all changed with the invention of the smartphone. This allowed customers to carry around a library of hundreds of different online casino games in their pocket – which could be played on the go. This new found accessibility got many new players into iGaming – which in turn increased the past time's respectability.
More Themes
Another reason for iGaming's growth is the vast expansion of different themes for the games themselves. Nowadays, every different theme you can think of is represented in the online casino industry, meaning there is something for everyone to enjoy. Crossover titles with popular movies and video games have been particularly important in raising iGaming's social acceptability. By collaborating with beloved and respected brands such as these the online casino industry's stature raised in turn.
Better Software – Interface
The vast improvement of software and technology also played a role in iGaming becoming more socially acceptable. When online casinos first burst onto the scene in the 1990s, they were an absolutely nightmare to use. The software was clunky, and the interface of games were as basic as it gets. However, thanks to the efforts of award winning developers such as NetEnt games are now seamlessly put together. With fast load times and immersive graphics and sounds it is no wonder that many more people are interested in iGaming.
Increased Legalisation
Of course, an act is much more likely to be accepted by society if it is legal. In this way, the increased legalisation of iGaming across the world has been significant in changing perceptions about the industry. The most striking example of this process is the United States. The country has long lagged behind in terms of gambling legislation but over the past few years things have changed. Now, with New Jersey, Delaware, Pennsylvania, and West Virginia all permitting iGaming, the acceptability of the practice in the country as a whole has greatly increased.
Social Media – Integrated Browsers
Another big reason for iGaming being increasingly acceptable in society is social media. Sites such a Facebook have a number of social casinos which can be launched straight from their website. These free-to-play games are extremely popular among players and lead to many of them giving other iGaming sites a go as a result. Thus, social media has exposed iGaming to a wider audience and increased its acceptability.