Angela DeMontigny is an award-winning Cree/Métis designer, artist and entrepreneur, whose designs present a contemporary side of Indigenous art and culture to the world while honouring her ancestors. Her art and designs are a modern reclamation of culture and identity as well as a means to educate people about Indigenous knowledge and worldviews.
Angela is a consummate trailblazer who has also produced some of Canada's most prestigious showcases and galas for Indigenous designers for L'Oreal Fashion Week, Planet IndigenUS, and the 2010 Olympics in Vancouver. Her designs have graced runways around the world including being a featured designer in an all-Canadian designer 'Canada 150 Fashion Tribute' and the first Canadian (and Indigenous) designer to show her designs during South Africa Fashion Week.
Her recent collaborative art project, "All Our Relations" is yet another significant contribution to the art and culture landscape. This public art installation commissioned by the City of Hamilton and the Waterfront Trust, brings the rich indigenous art content to the public square.
Angela is also a passionate advocate and mentor to emerging indigenous artists, designers, youth and female entrepreneurs. She speaks at public events about the significance of cultural retention in community building and uses her art to amplify the social/cultural issues facing indigenous communities and other injustices.
-Written by Evelyn Myrie, Founder of Women Who Rock Awards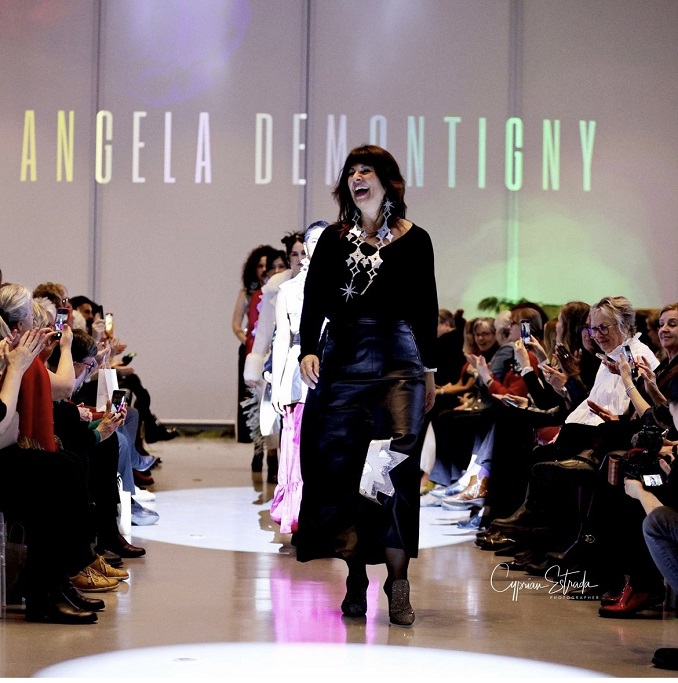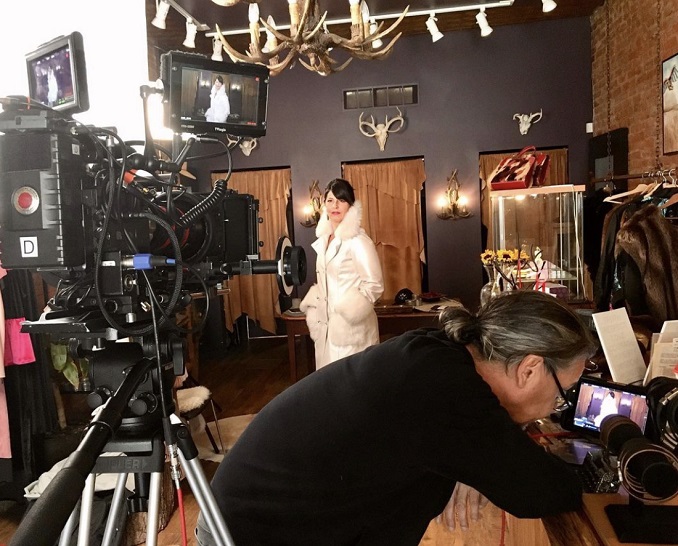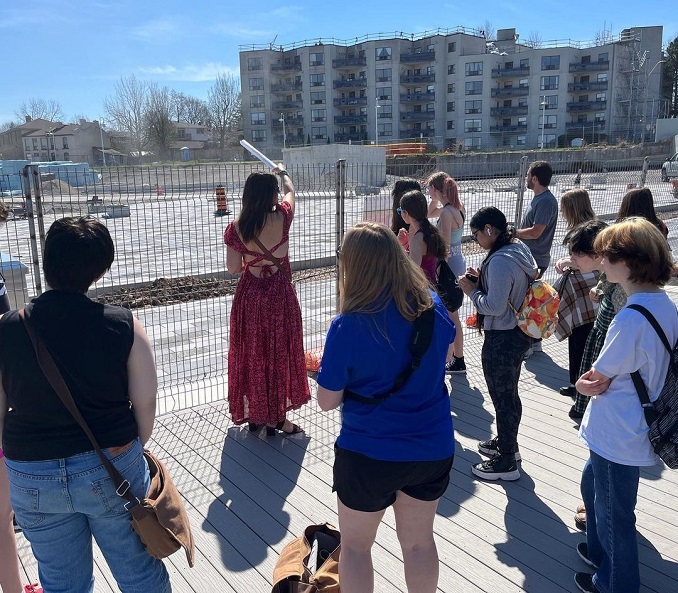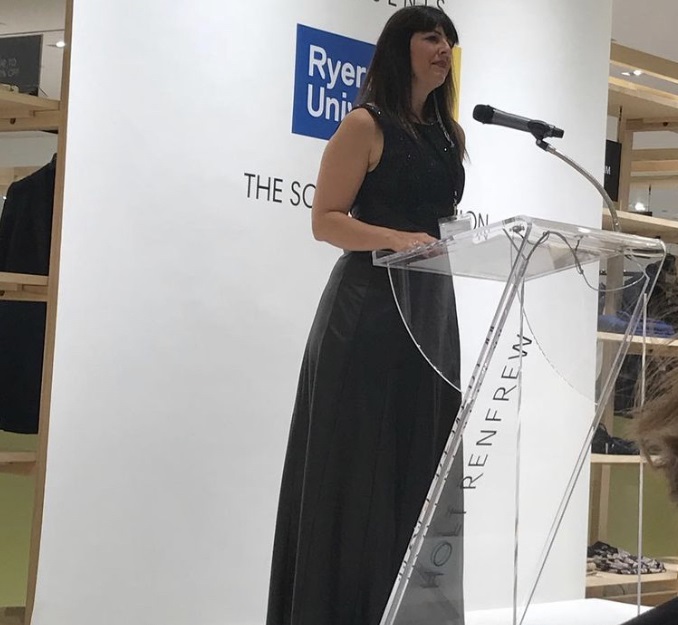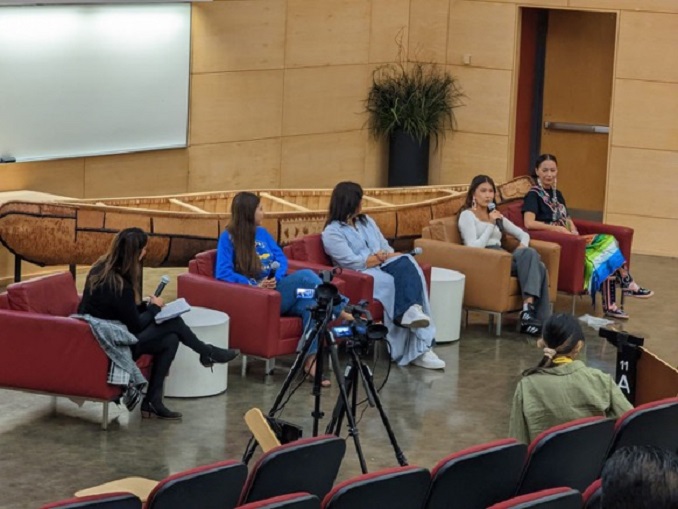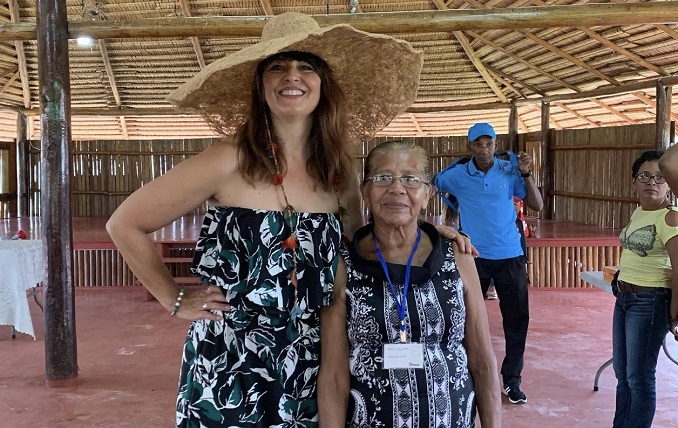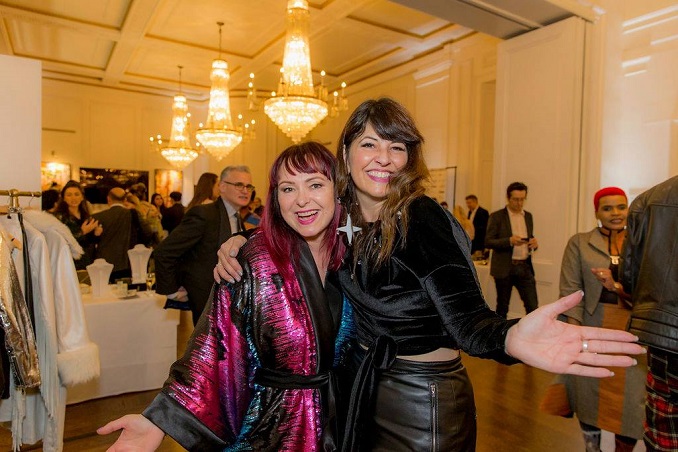 ***
Which 'hood are you in?
I'm in rural Hamilton but do events in the city as well as Toronto regularly. Stackt Market is one of my fave places. My LODGE Soy Candles are also sold at Aaniin-Hello there.
What do you do?
I'm a fashion designer, artist, entrepreneur, advocate for Indigenous women entrepreneurs, a public speaker and mentor.
What are you currently working on?
I'm working on my Indigenous legacy project: 'All Our Relations.' It is a groundbreaking public art project of five steel/glass sculptures that will be installed at Hamilton's Waterfront this September! I'm also developing a new product and collection for my Indigenous Wellness line: LODGE Soy Candles.
Where can we find your work?
My websites are www.angelademontigny.com and www.lodgesoycandles.com. You can also follow me on Instagram as @angelademontigny, @allourrelations, @lodgesoycandles and on Facebook as Angela DeMontigny, LODGE Soy Candles and All Our Relations.