With the return of the Fight to End Cancer (FTEC) charity boxing event after a 4-year hiatus, we wanted to delve into participants' stories and to spotlight the fighters at this year's event. These individuals have spent months training at Kingsway Boxing as well as fundraising along the way to prepare for the final count, where they will face off in the ring and attempt to reach a total fundraising goal of $3 million. The funds raised will go to the Princess Margaret Cancer Foundation.
Our first fighter is Joshua "The First Avenger" Siegal. This is what he had to say.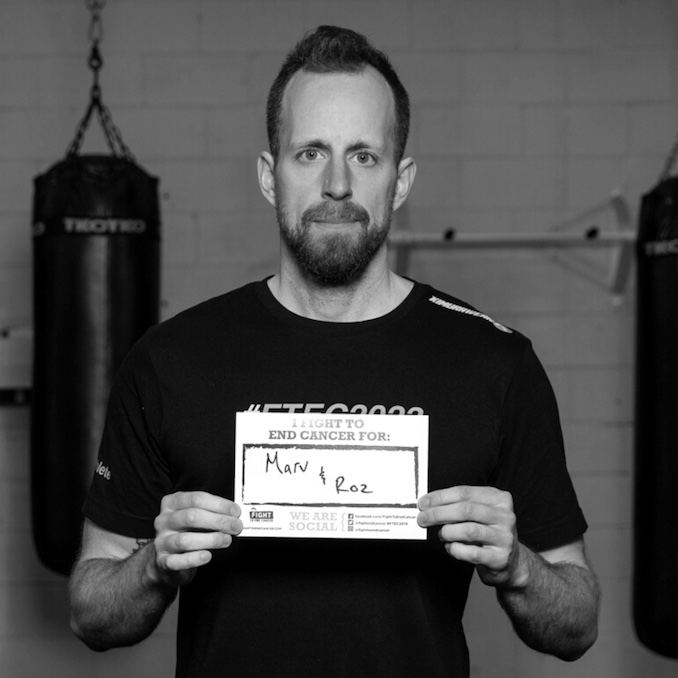 Name: Joshua "The First Avenger" Siegal
Place of Birth: Toronto
Current Home: Mimico
How long have you been boxing?
Picked it up in 2019 in prep for the 2020 Fight to End Cancer event (thanks COVID! 🤦🏻‍♂️)
How did you hear about FTEC?
I used to train karate with Mitch Krysantos, who participated in the 2014 Fight to End Cancer event
What made you want to get involved?
I lost both of maternal grandparents to very rough battles with lung cancer, and I wanted to find a way to honour them while also fighting to end cancer in our lifetime.
What has been the hardest part about training?
Staying in the right mindset/headspace while trying to balance a very demanding full-time job, the fundraising/commitments of being part of FTEC, and the sheer physical grind (after a long day of work) in the ring.
What has been the best part about training?
The people I get to train with. The #FTEC2023 team has truly become a second family to me. Even though it's a grind, going through the grind with these incredible humans makes it so much more enjoyable. The coaching staff are also some of the best in the business, and really spend the time to understand us, what makes us tick, and to help us unleash the best version of ourselves in the ring.
What is your advice for people considering becoming a fighter with FTEC?
Nike – Just do it. But in all seriousness, understand that what you put into this process is what you'll get out of it. It is a lot – physically, mentally, there are days when getting to the finish line (May 27th – the big fight night) seem REALLY daunting…so make sure this is something you REALLY want to do before signing up to get punched in the face for 5 – 6 months.
Who are you fighting for?
Initially I signed up in honour of my grandparents, Marv & Roz Starr. However, over the past three years it has grown into something so much bigger than that. Now I fight to avenge those that we've lost to cancer, and to defend those who are still battling it now and into the future. I fight to end cancer in our lifetime.
The gala event and charity boxing match will finally return to the Old Mill Toronto on May 27th. Donations to the Fight Teams can be made at: fighttoendcancer.com.