It is a well-established fact that Canada is a country that is profoundly serious about its games. Possibly one of the most intensive areas in North America when it comes to sports, games and the fanaticism that follow. Canada is rather unique in its own ways—be it ones including horses, or sports betting ventures, the entire country has a diverse range of preferred games, possibly as diverse as the prevalent culture. In that regard, here are the most favoured games that Canadians like to spend their time and energy on.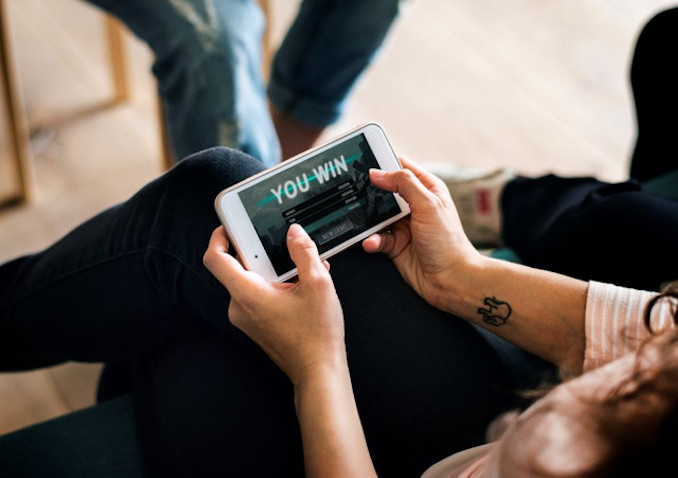 Casinos—the Las Vegas of Canada
Online Casinos
Technology has pushed through leaps and bounds, revolutionizing the way any and all kinds of industries function, and the casino venture is no different. Sitting at home and being able to try the Canada's favourite online slots has never been easier, being able to be at any given time and place, and still have access to Canadian roulettes has only become possible, and relevant, due to the advent of technology, and the industries have answered accordingly. Online casinos have become a thing of the present and the future—not only has it changed the way online businesses work but has also had a significant impact on the idea of gaming altogether. In all fairness though, this is a two-way process, and the role of technology in shaping the casino industry has been indescribable too.
Offline Casinos
No matter how quickly technology is taking over this industry, there is no denying that authenticity has its own appeal, and there is no denying that. Take the Casino de Montréal for instance—being the largest casino in Canada, it is obvious that it attracts a large gathering of audiences, and for the right reasons. Not only does its pompous atmosphere attract natives and foreigners for their eye candy, but the obvious competitive environment gathers the best players one can find globally, thus placing it as one of the most preferred games among Canadians.
Horse Racing—Queen's Plate
Horse Racing in Canada dates to as old as the 19th century. When it comes to the Queen's Plate, having established as far back as 1860 only adds to why this might be one of the most favoured games Canadians follow till date.
Betting on horses can be an arduous task if you do not get hold of a trustable, experienced bookie. Considering how well this venture has been established in Canada, it should ideally not take you much effort to choose an appropriate bookie amongst the innumerable choices that will be at your disposal.
In case you prefer being a self-reliant individual, you need to understand how betting odds work. This might sound meandering at first, but once you get hold of the idea of numbers and decimals, you should be good to go, or at least get started somewhere.
Sports Betting
As mentioned earlier, Canada is rather serious about its sports events. It is well-known that the fanaticism surrounding hockey is just baffling, the demographic masses that are so religious about their hockey is just bonkers. This further extends to the off-field ventures of sports betting. Betting on ice-hockey games are rather serious and competitive—even going as far as betting on specific match events for every dime one can fathom.
The UFC is no different—of course, who does not want to establish the amount of faith they have in their preferred fighter by placing a fat bet on them. Ever since the UFC came into the limelight and started becoming more mainstream, the betting industry behind the UFC started to grow exponentially too. Canadians are way too serious about their Georges St Pierre and ones that follow, and the UFC betting industry only pays dividend (pun intended) to that.
How can one mention sports betting without the NFL—albeit not a local sport, but the NFL has taken the Canadian betting industry by storm. The game itself being so dynamic, and unpredictable, itself makes the betting industry behind it more competitive. The NFL has witnessed packed stadiums, and there is a good chance of a fair percentage of the crowd being Canadian—and rightfully so. The betting industry behind the NFL is humongous—only adding to why it is one of the most preferred games in Canada.
To Conclude
Canada is a place of diversity, and it is not just confined to linguistic or ethnic attributes but extends into their gaming arena too. Be it at the rink, or the racetrack, or even the corner of their plush basement, Canadians are spoilt with choices when it comes to games, as is evident already.
*This content is Sponsored