A Professional's Perspective probes Toronto's top executives for insights into life in the city.
Dr Jacques Rusinek is the Acting President and Licensed Trustee in Bankruptcy at Rusinek & Associates Inc in Toronto. He's also a Doctor of Chiropractic but chooses to help people with their finances instead. I caught up with Jacques or Jojo as his friends call him at his Eglinton Ave location on Fri March 4th 2016, and asked him some questions about his job, and his life.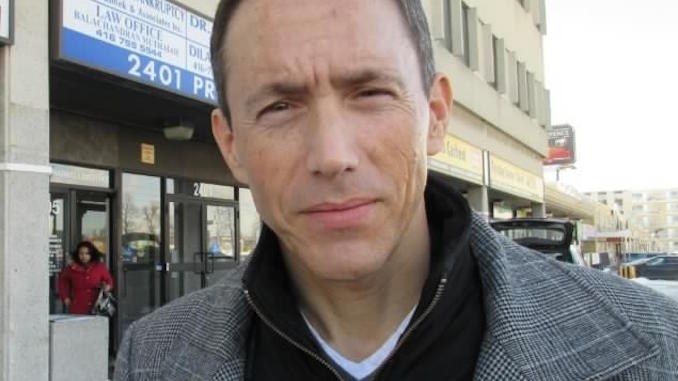 What's your favourite joke about your own profession?
In all honesty I haven't heard any jokes about my profession. Maybe the good jokes have already been exhausted on lawyers and used ­car salespeople. That said, I have heard some people compare us to undertakers (while not at all accurate, is that a bad thing?) A few years ago, a friend mockingly asked me how I could possibly feel good about earning a living "off of others' misery". Ironic that this was from a guy whose family was in the fur trade business! I'm not sure he wanted a reply, but I pointed out that this question could be asked of doctors, lawyers, dentists etc. Bankruptcy trustees, like those other professionals, help people who are suffering. No shame in that! Now, as for those poor chinchillas…
Where in Toronto can we find your profession?
We have five offices spanning the GTA and beyond. Brampton and Mississauga in the west, Oshawa in the east, and Scarborough and Weston. Our head office is in Scarborough.
What's the best question a prospective customer could ask a member of your profession when comparing services?
I think the most important question is not one that you would ask the trustee, but one that you would ask to yourself: Was the trustee helpful, friendly and did he or she fully explain the merits and consequences (pros and cons) of all available options? If your impression from your very first contact with the office was that the staff or the trustee was unfriendly, rushed, impatient, or unable to explain the options in detail, then you ought to look elsewhere. The decision to file a proposal to creditors or to file a bankruptcy is an important one and you should never feel pressured or uninformed regarding your options.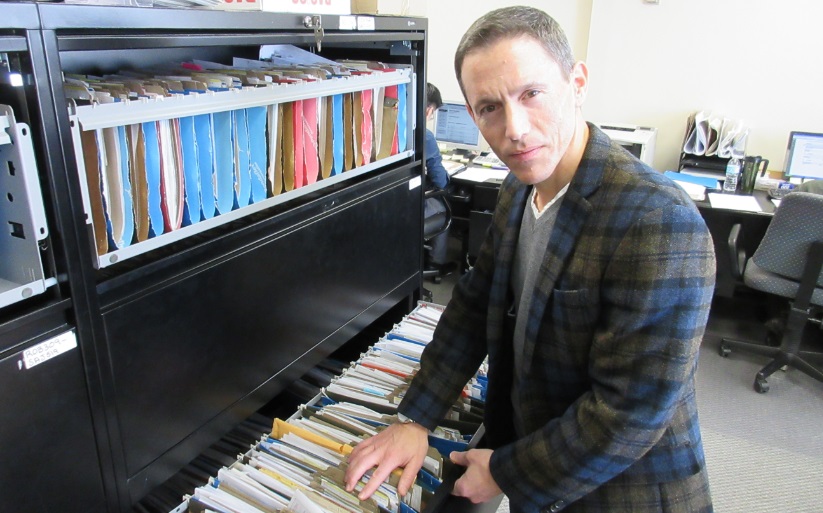 What's the best job you do? What's the worst job you do?
There are highs and lows associated with any profession. At the risk of sounding cliché, the best part of what I do is seeing the relief that people experience when they become debt ­free. When people suffer due to illness, unemployment, divorce etc and their situation is made worse due to the resultant debt, it is gratifying to be able to eliminate the financial strain. We can't fix it all, but we can remove that stress.
On the flip side, there are those who may not be honest and or unfortunate in their accumulation of debt. They may be using the system as a type of 'fiscal car­ wash'. It is never rewarding to see those who may be "playing' the system to their personal advantage.
What's your Toronto pet peeve?
I think Toronto is a great city! But my pet peeve is a popular one: traffic. Not only as a driver, but as a cyclist who has had far too many close ­calls with aggressive drivers. Not much can be done until the road and transit infrastructure catch up to the rapid pace of building / dwelling construction.
As a freelance professional, what's your rate? or how do you get paid?
As a licensed trustee in bankruptcy, for consumer files, our fees are set out in the tariff in the Rules of the Act (Bankruptcy and Insolvency Act). We get paid based on a formula that we cannot alter. What an individual pays in a bankruptcy or proposal is based on a number of factors that has little to do with what we are able to take as fees. We take our fee from a portion of what is eventually distributed to creditors. Sounds confusing? It is a bit, but I didn't draft the legislation!
What's the best way a member of the public can get discount service from your profession?
As I mentioned earlier, the payment that a person makes is based on a number of factors. For example, in a bankruptcy, payments are based largely on income. In a proposal, payments are based on income, budget, amount owing etc, so there is no way to "discount" this. That said, for simple bankruptcy files (first time filers, no assets, no business, no "issues" and no requirement to attend court) we would consider dropping the minimum filing fee. At our office, you would not have to make a request in this case; we would normally offer a reduction in the payment required!
What's the worst thing a prospective buyer could ever do or say to a member of your profession when shopping for service?
The worst thing someone could do is waste our time. Our initial consultation runs about an hour and we never charge for this meeting. But we have had some who take advantage of our generosity by requesting multiple follow­ups for which our time is not compensated, and we sometimes learn they have filed elsewhere after devoting many hours to their situation. Thankfully this rarely happens.