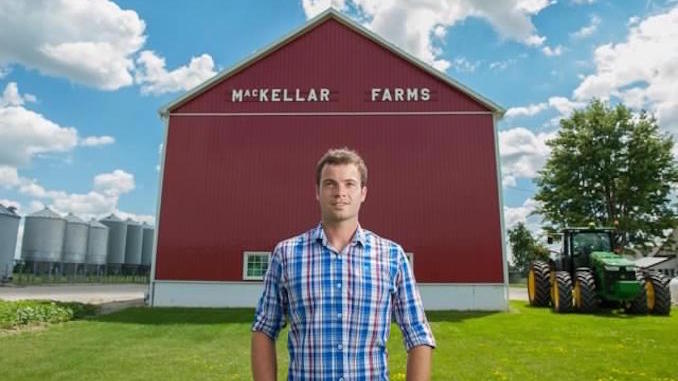 I recently heard about Jacob MacKellar who is Canada's lone grower of Canadian Edamame. His company MacKellar Farms battles with the 99% of Edamame imported from China. The great part about Jacob's Edamame is that it is 100% GMO free and owned and operated in Canada.
"We're a 4th generation Canadian farm that proudly distributes a premium legume from our own backyard," says Jacob. "We want consumers to experience food the way it is meant to be enjoyed – pure, natural and free of GMOs.
I got to chat with Jacob about his farm recently. Here is what he had to say.
What made you think to grow Edamame here in Canada?
We were looking into growing a new crop – something that consumers would want to see on grocery shelves, as opposed to what's easiest to grow. Once we started digging into possible opportunities, we realized no one was offering any Canadian grown edamame. 99% of edamame is imported all the way from China… we did our research and the rest is history!
What are the growing conditions like here for Edamame?
Very good, for the most part. We have an excellent climate and soil condition for growing edamame. Only downside is we can only produce one crop cycle per year, because of the great Canadian winter. Edamame imported from China is typically grown on two cycles per year, but because of their hot, humid climate they experience more issues with insect infestation… having to rely heavily on insecticides.
How much Edamame is sold in Canada each year?
We're actually not sure on the exact total. Since it's a niche crop, it's not tracked as well as other crops. What we do know is the market for it is just the right size for for one family farm to supply. Which works out perfectly for us!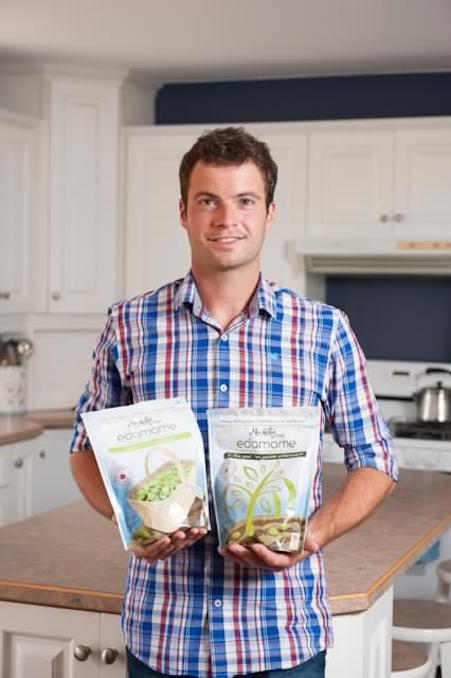 How much do you produce each year?
This year we produced 300 acres of edamame on our family farm. It's not huge in comparison to other crops, but we're having a lot of fun with it. People really enjoy having their edamame come from a Canadian source.
Is it all outdoors in the summer? Greenhouses?
Edamame is all grown outdoors for production purposes. We do some very small greenhouse work during the winter, but it's just for research.
What kinds of chemicals can be present on foreign Edamame?
We can't be 100% certain on what they are. What we do know is that most retailers are actually trying to source food products from places outside of China. China has a very tainted reputation because of how they've handled food systems in the past.
How can we get your Edamame?
At a local, all-natural food store! The best way to locate the closest store is by visiting our website www.mackellarfarms.ca to find the location.
What are your biggest challenges?
Our biggest challenge so far has been competing with the super low prices of edamame imported from China. I have to say, our pricing is very competitive and we think people are okay with paying a bit more for quality, Canadian-grown edamame.
How can we help?
There are still a lot of consumers out there who don't realize that the edamame they buy comes all the way from China. The country of origin is found on the back of the package, but in very small print. We need help letting people know that basically 99% of edamame consumed in North America actually comes from China. We're the local solution – the hard-fought 1%!
Learn more about MacKellar farms and their Canadian edamame on their Facebook page.
Or check out their website.