A Professional's Perspective series probes Toronto's business owners for insights into their life in the city.
Mike Gettis is the co-founder of Endy Sleep, a local Toronto mattress company that wants to provide the best mattress for the best price. I first heard about the company when I noticed their promotion about delivering mattresses by bike courier. How do they do that? I thought.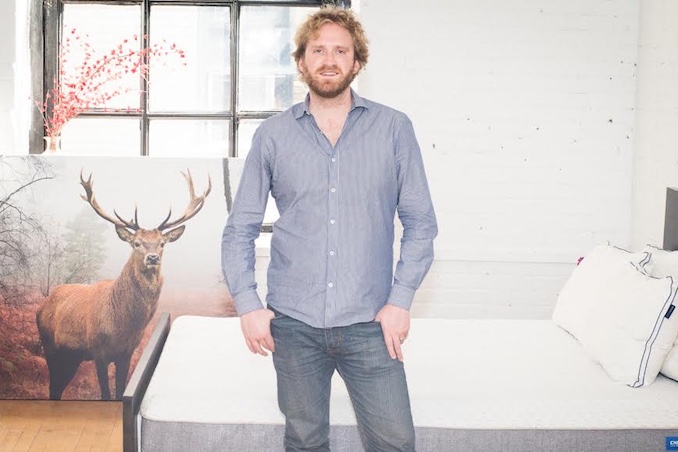 It was cool to find out that they were a local company so I thought we would talk to Mike for our latest Professional's Perspective to see what the world of mattress making is all about. He was also nice enough to send us a discount code for our readers in case you want to see for yourself how this bike courier manages.
What's your favourite joke about your own profession?
What has four legs, but only one foot? A bed.
Where in Toronto can we find your profession?
We have a showroom and office at Queen and Bathurst
What's the best question a prospective customer could ask a member of your profession when comparing services?
The best questions are ones that are related to their particular situation. For example, do they sleep with a partner? Do they have pets or allergies? Do they have back pain or need a mattress that provides extra support? This helps us zero in on the main points where we can help them sleep at their best.
What's the best job you do? What's the worst job you do?
I love chatting with customers and getting feedback via our showroom, online reviews and on the web. I don't enjoy getting up in the morning, as I love our mattress!
What's your Toronto pet peeve?
The parking authorities are faster at giving tickets than anywhere I've visited.
How do you get paid? What's the price for your service?
Our margins on our mattresses are quite thin as we strive to offer that absolute best product at the lowest price point, even over our other online competitors. Our goal is to eventually make $100 per mattress.
What's the best way the public can get discount service from your profession?
We give our best discounts via our Facebook page and by searching Google for coupons. For your readers we can give TORGUARD50 as a $50 discount.
What's the worst thing a prospective buyer could ever do or say to a member of your profession when shopping for service?
I honestly don't think there is a bad question. Also, we give our best discounts up front to people so there isn't a situation where they can say the right or wrong thing to get a better deal.
Learn more about Endy Sleep and Mike on his website – https://ca.endysleep.com