Now I know what you're thinking. "Sassy" … must have done some pretty sassy stuff to get that name. Must have knocked a few too many things off the counter. Shredded one too many toilet paper rolls. Scratched one too many sofas. Nope! Sassy is anything but. She is a sweet and cuddly senior who loves brushes and playing with her wand toy till nap-time.
Sassy is a social girl who loves having visitors. Even if she's in the middle of a nap, dreaming of shiny new wand toys and treats, she'll spring up to say hello and rub up against your legs. She loves getting scratched, pet, and brushed along her back. What she loves most of all however is playing with the wand toy. She may be 15, but this senior is young at heart. She's got a kitten's playfulness with a senior's gentleness.
A kitten at heart and a senior in body, Sassy unfortunately has what is called "old cat kidneys", which just means her kidneys aren't functioning as well as they could. This is common in older cats and can be handled with regular visits to the vet.
Sassy is a darling and the perfect balance. She's chatty without being TOO chatty. She is cute and friendly, but also enjoys her "me-time" when she needs it. This is a special cat who will, with her leg rubs and bumps and chattiness, will win you over minutes after you meet her.
Sassy's ideal home is one with lots of room to run around and play with her wand toy. It's also a more mature home as Sassy IS a senior at the end of the day. Her ideal humans are good listeners (she will tell you all the stories with her soft meow) great cuddlers, and even better playmates.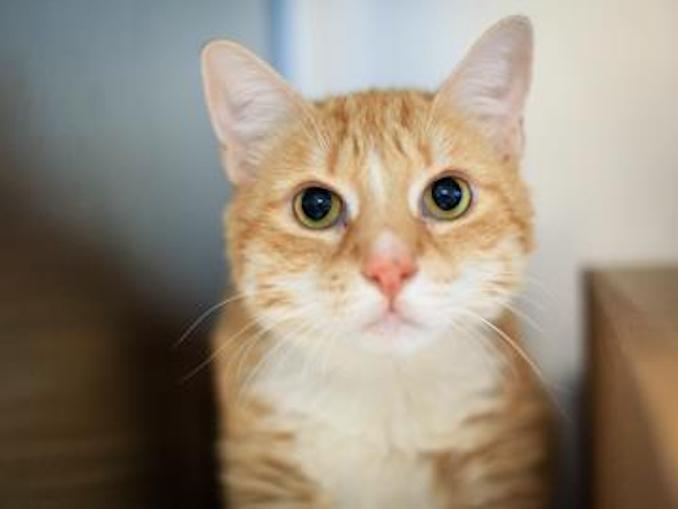 Sassy
Age: 15 years 11 months
Sex: Female
Size: Medium
Colour: Orange
Spayed/Neutered: Yes
Declawed: No
In order to ensure a smooth and successful adoption, please remember to check all the basic requirements for adopting before coming in to the shelter.
About this column:
Each week we feature animals available for adoption from local shelters in the Toronto area with the hopes that our readers will assist in finding good homes for them. If you, or someone you know, has the resources to take care of one of these animals, please do get in touch with the appropriate shelter via the links provided.