It can be hard to find things to do in the winter in Toronto especially when you factor in doing things without technology. The most obvious thing to do when the weather is bad is to curl up in front of the tv or the computer and wait for warmer days. If this is something you want to avoid or you are looking for something to do despite the weather, this is a great outing to escape and unplug.  Three buildings in Toronto's Downtown that contributed to the name of the street which they reside, Church Street, are all in close proximity of each other and make a great outing. St. Michael's Cathedral, Metropolitan United, and St. James Cathedral are 3 of the biggest and oldest churches in the country as well as being works of art.
The best way to access the 3 churches is to start at Dundas Station located at Yonge and Dundas. From there you can walk east on Dundas St East to Bond Street. Going South on Bond Street brings you past both St. Michael's and Metro. United. When you hit Queen Street East you can head East to Church Street which will bring you South to St. James.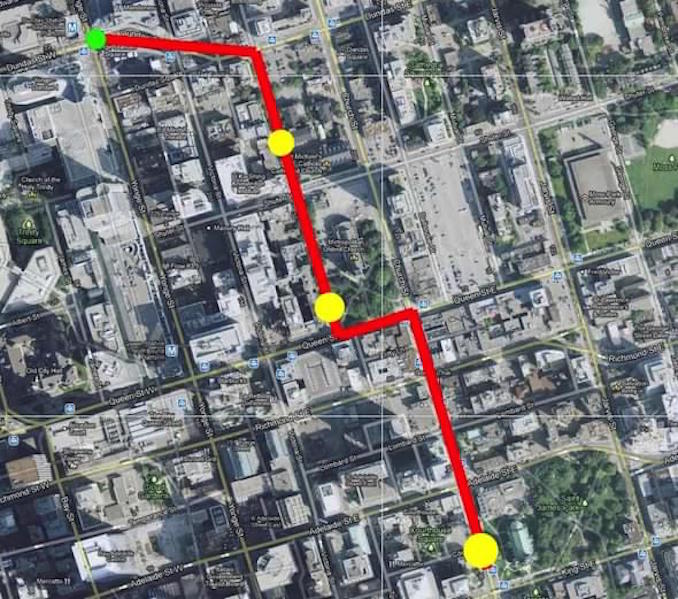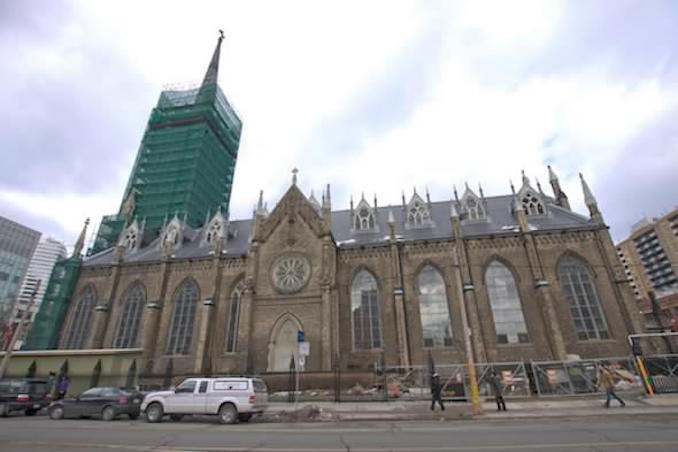 ST. MICHAEL'S CATHEDRAL
Built: 1845
Denomination: Roman Catholic
Style: Gothic Revival
Address: 200 Church Street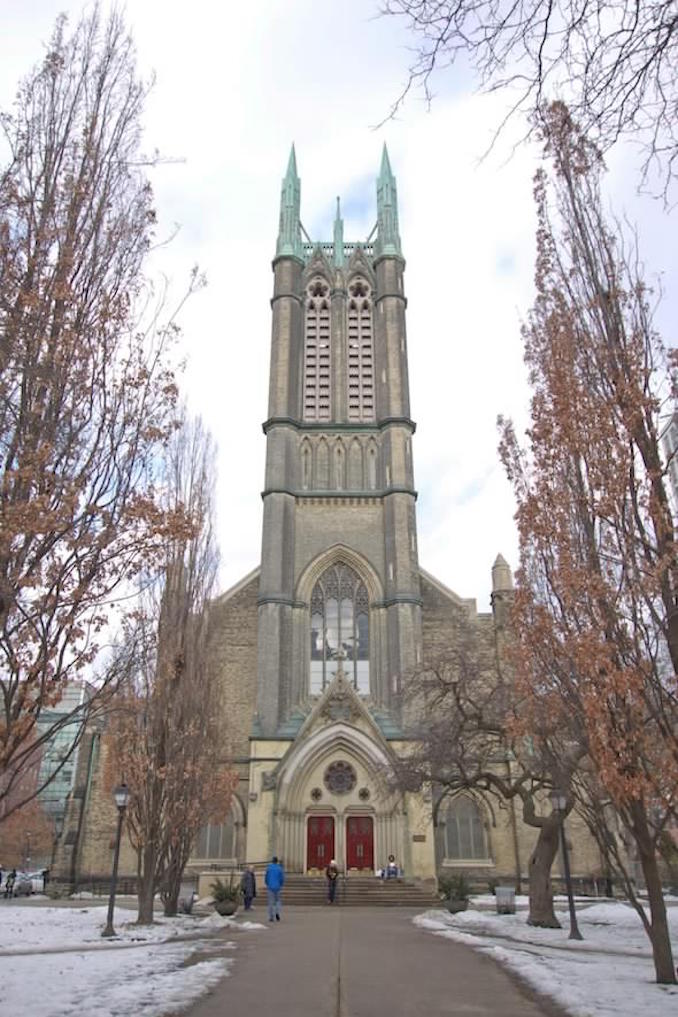 METROPOLITAN UNITED CHURCH
Built: 1872
Denomination: United Church of Canada
Style: Neo-Gothic
Address: 56 Queen St. E.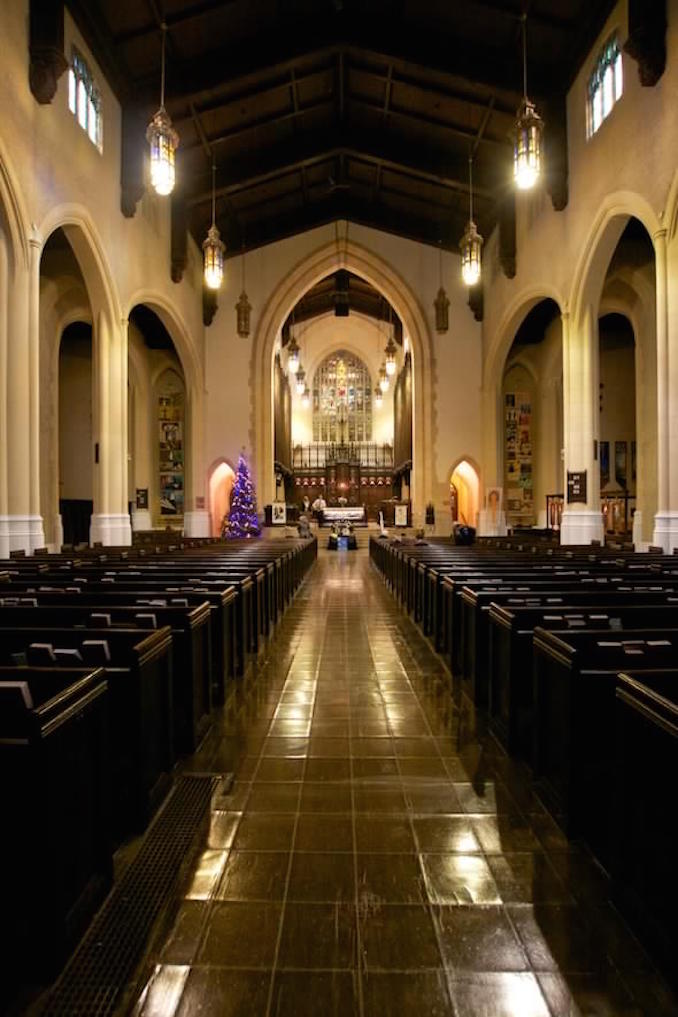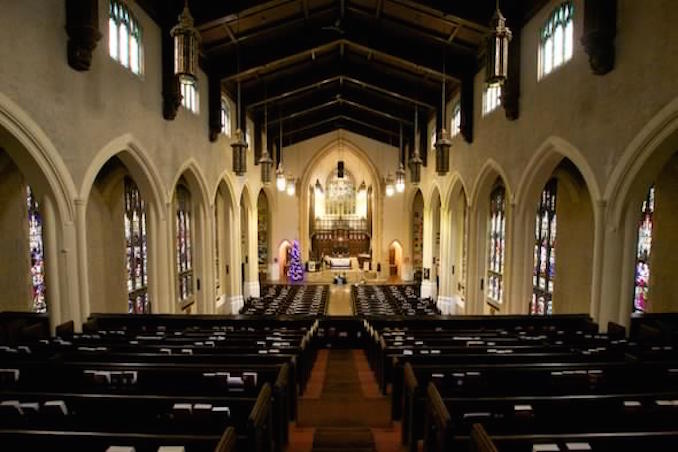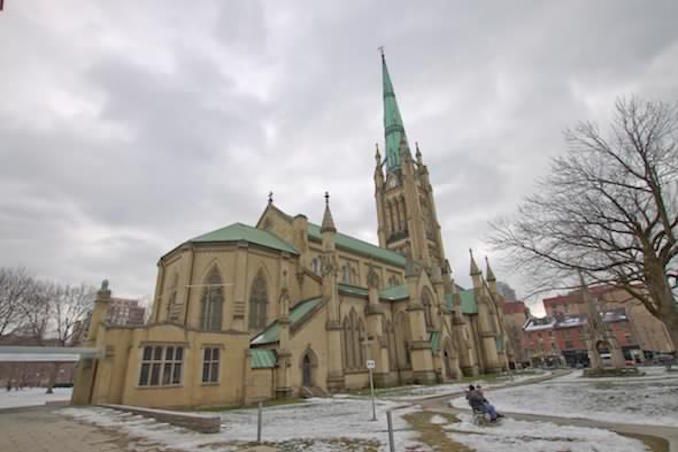 ST JAMES CATHEDRAL
Built: 1853
Denomination: Anglican Church of Canada
Style: Gothic Revival
Address: 106 King St. E.