Nancy Zhang or Arrivedlate is an illustrator based in Toronto, Canada. Arrivedlate's work consists of aesthetic visuals with vibrant colours and focuses on themes of nostalgia, fantasy, and emotional empowerment – encouraging messages we all need at various points in our lives.
Resembling a movie still, Arrivedlate's work borders between dream and reality, capturing a moment in time, immersing viewers to imagine themselves as part of the fantasy. Utilizing bold graphic linework, Arrivedlate draws inspiration from niche music genres such as Vaporwave and its contrasting imagery to City-pop's romanticism. Through her visual journey, Arrivedlate seeks to explore various topics in a retro perspective lens within the modern context.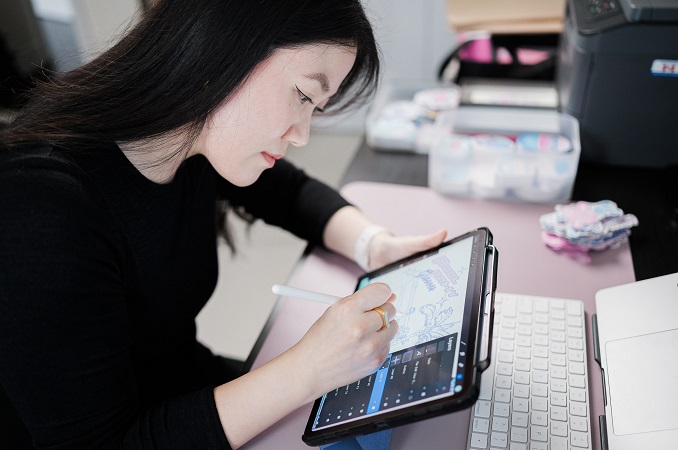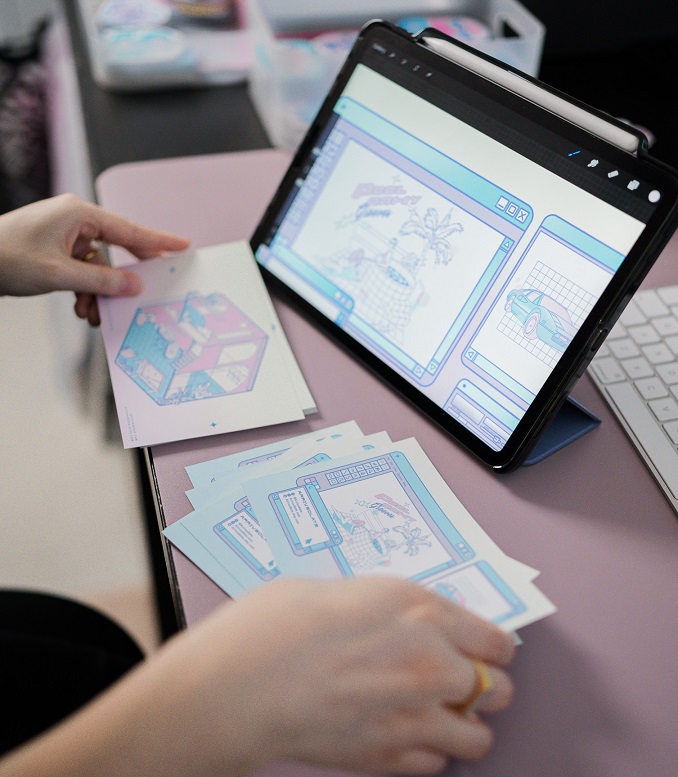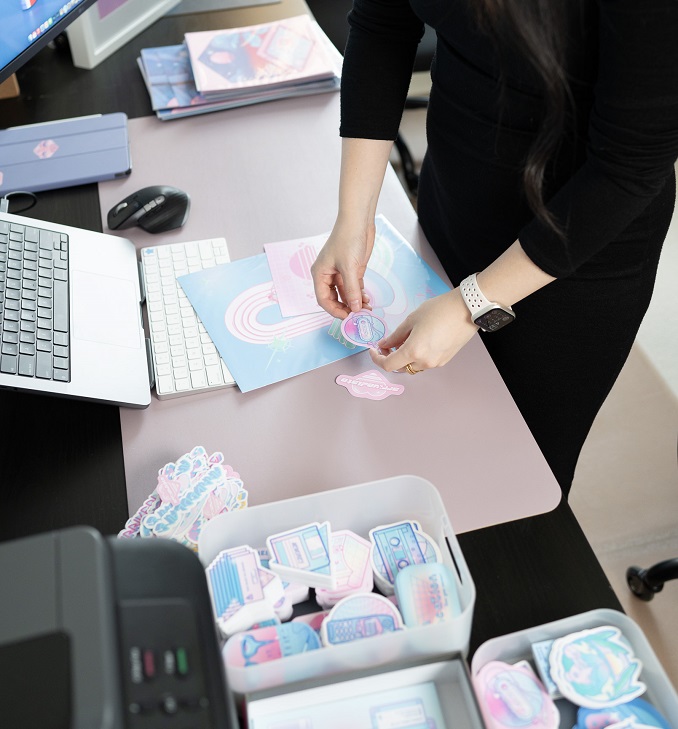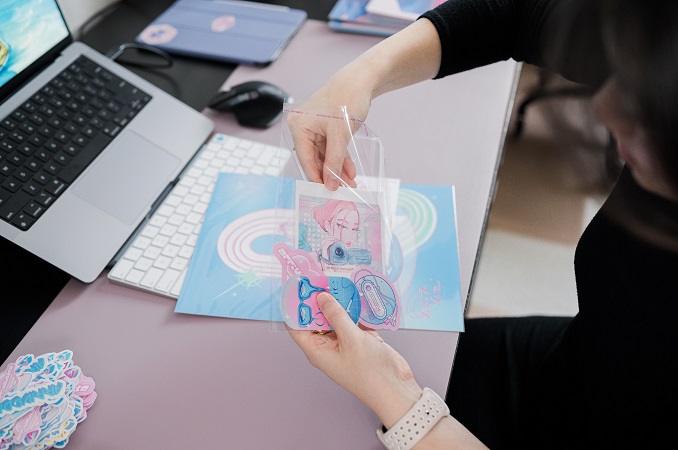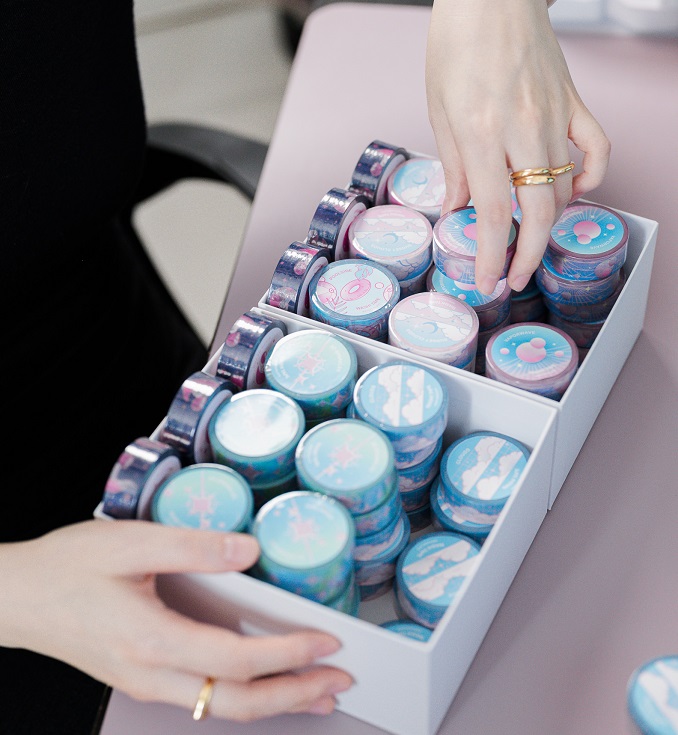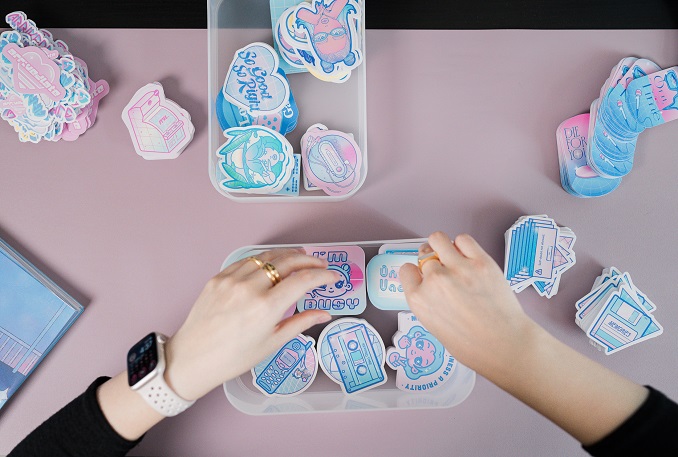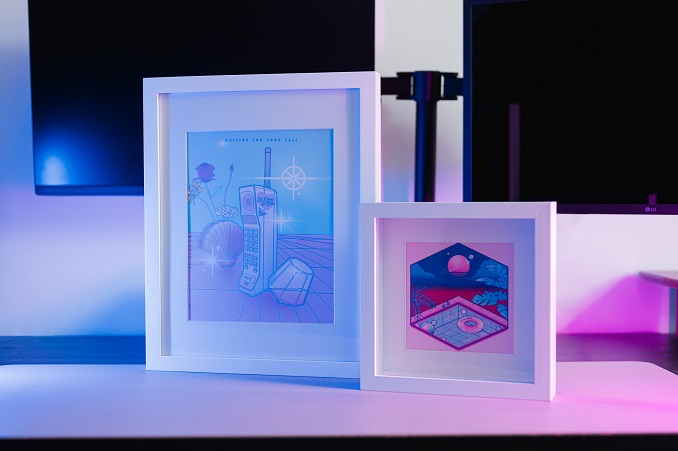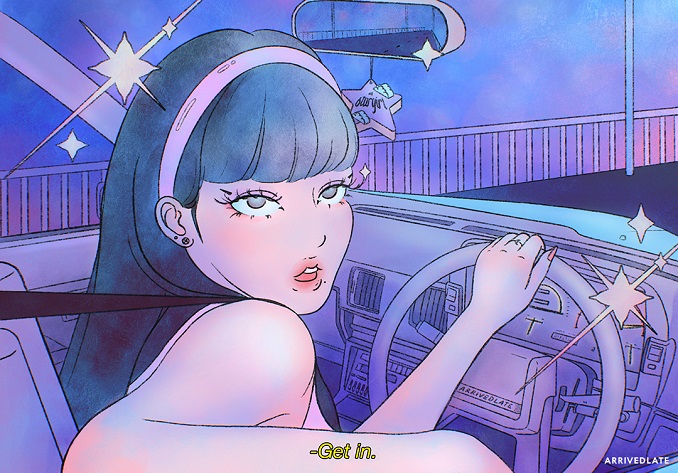 ***
What do you do?
I go by Arrivedlate and I'm a Toronto-based illustrator. I've worked with a couple of clients in the music space and have commissioned some work for local events within the artist community – ensuring that I'm still somewhat involved within the local space.
What are you currently working on?
I am currently working on a new series which is an expansion of my 'Night Rider' piece. That one in particular resonates with many people and I want to further explore more characters with a similar tone and vibe. That aside, I'm keeping busy learning 3D rendering through some online classes and resources – which is an area I was always previously interested in! I want to be able to incorporate it into my body of work.
Where can we find your artwork?