In the heartwarming journey of Mayonnaise, a stray cat who found his way to us, the transformation has been remarkable. Upon admission, he bore wounds around his neck, evidence of his challenging past. With a considerate and gentle approach, Mayonnaise's healing process began. His wounds, once a testament to adversity, are now on the mend, painting a picture of resilience.
Mayonnaise's spirit shines through his interactions. Earning his trust was a delightful adventure, as his food-motivated nature led him to follow treat trails eagerly. Over time, his tentative nature blossomed, and he began to play with a hint of curiosity, engaging with wand toys and the elusive dance of the laser pointer. He's learned the language of affection too, lightly pushing into soft petting, a sign of his newfound comfort.
Mayonnaise's story embodies the power of patience and kindness, revealing the beauty that emerges when second chances are offered.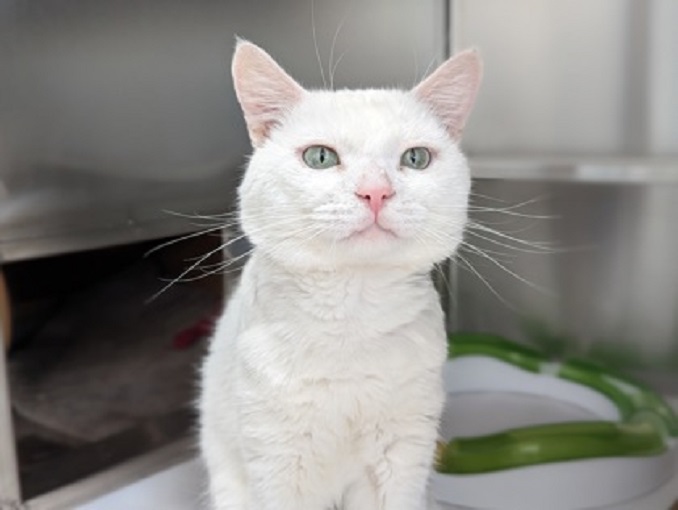 Mayonnaise
Breed: Domestic Shorthair, Mix
Age: 2 Years 1 Month
Sex: Male
Size: M
Colour: White
Spayed/Neutered: Yes
Declawed: No
For Toronto Humane Society's complete adoption process, please click here to learn more about how you can make this companion, a forever friend!
About this column:
Each week we feature animals available for adoption from local shelters in the Toronto area with the hopes that our readers will assist in finding good homes for them. If you, or someone you know, has the resources to take care of one of these animals, please do get in touch with the appropriate shelter via the links provided.