Need a healthy breakfast that tastes like dessert? Miranda Galati, a Registered Dietitian and the owner of Real Life Nutritionist shared with us this nourishing Nutella overnight oats recipe. This healthy meal is loaded with filling protein and fibre, packed with nutrition, and takes less than 5 minutes to make.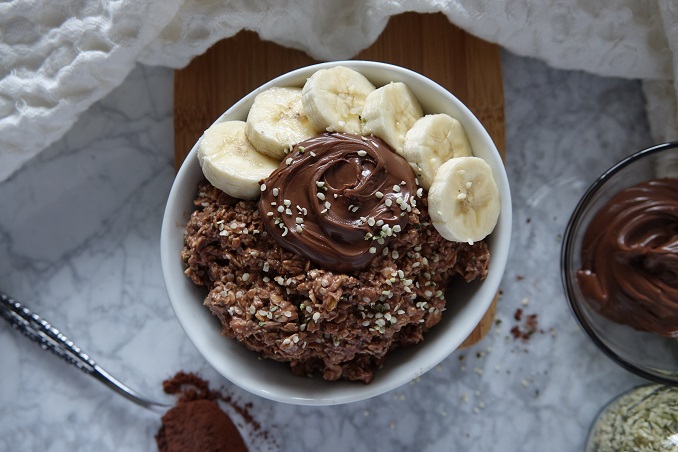 Nutella Overnight Oats
Prep time: 5 minutes
Serving size: 1
Ingredients:
1/2 cup large flake oats
1/2 cup dairy milk or milk of choice
1/4 cup plain greek yogurt
2 tbsp hemp seeds
1 tbsp Nutella
2 tsp cocoa powder
pinch salt
Directions:
1. In a mason jar or food storage container with a secure lid, combine all ingredients. Stir with a spoon until well combined.
2. Secure lid on mason jar or container and place oats in the fridge. Remove from fridge and transfer to bowl before serving.
3. Add toppings and enjoy!