Our most recent featured musicians will be playing this year's Operanation, a fundraising event that includes the pairing of a contemporary musician with the COC's Ensemble Studio, the recipients of the proceeds. This year, Brave Shores will join past performers Kiesza, Dragonette, Nelly Furtado, Sam Roberts Band, Arkells, Yelle, and Broken Social Scene as alumni of the annual event.
Name: Brave Shores
Genre: synth indie pop
Founded: 2013
# of Albums: We released a self-titled EP that included "Never Come Down" and "More Like You", as well as "Dancing Underwater" (currently being used as Baroness Von Sketch Show theme song). We are just about to release our 1st full length LP entitled La Hoo La La. It's a very vibe-y album with a lot of texture, mixed by David Tolomei (Future Islands).
Latest Release: Cult Kids
Latest Video
Bio
Musicians, like other artists, are sometimes daring enough to wander from their creative comfort zone – excited at the possibilities, yet unsure of what they will encounter. One such band is Toronto's Brave Shores, whose 2013 synth pop hit single, "Never Come Down", was chosen by Bell Canada to promote their Sony Xperia underwater phone. With the unexpected high-profile placement, the brother/sister combo of Jay and Stefanie McCarrol suddenly found themselves with the unique opportunity to fully explore genre that was unfamiliar, yet wholly intriguing. Knowing that the road less traveled can present both hidden dangers and unexpected pleasures, the duo consciously chose to dive into a new musical world, one filled with synthesizers and drum loops. The result is Brave Shores' music, an infectious body of work that reflects the siblings' wide-eyed exploration of an entirely new musical journey. The pair have shared the stage with some of Canada's most talented acts and have played the country's best festivals including the 2014 Pop Montreal Festival, Field Trip, WayHome Music & Arts and Rifflandia. Their new record, La Hoo La La , embodies the best of what the and has to offer and will be released in two stages, with La Hoo coming in May, followed by La La in the fall.
Latest Single:
Cult Kids
Favourite Restaurant:
Banjara
Favourite band as a teenager:
Pink Floyd
Favourite band now:
Abba
Guilty Pleasure Song:
no such thing
Live Show Ritual:
just some pats on the back and some "let's just have a good time"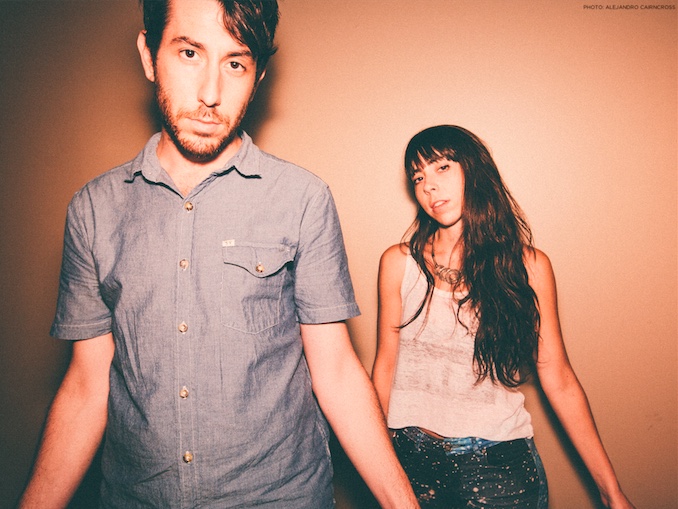 Favourite local artist?
Go see The Skyliners at The Skyline. Great players jamming the blues at low volume
Sneaky Dees nachos, pasta from Terroni or a superfood salad from Fresh?
First the salad, then the pasta, then the nachos, then Eva's Original Chimney yum yum
Queen or College St?
Queen for the parties, College for the food
Trinity Bellwoods or Highpark, Riverdale or Kew Gardens?
Bellwoods all the way baby
EP or LP?
EP
Early bird or night owl?
NIGHT OWLS
Road or studio?
STUDIO. We are about to record the second instalment of our "Half Live" series. Currently titled "Half Live 2" and will be unique performance and recording versions of our upcoming LP.
Swiss Chalet or Roti?
ROTI cuisine of India on Dupont St.
Operanation takes place Thursday May 17th, 2018 in Toronto. Visit there website for more info.