Located on Avenue road, just south of Davenport in the Yorkville neighbourhood, Figures Restaurant is a comic book themed lounge and dining experience that features playful dishes and cocktails that brings a nostalgic environment alongside refined tastes from their menu.
The 2,000 sq. foot, 80-seat space has been open since March 2017, was designed by Toronto-based firm Prototype Design Lab and features a DJ booth, lounge area and a retail space that sells collectible merchandise like comic books and other comic related memorabilia. Local artists were commissioned to create the original artwork that is featured throughout the venue that follows the theme of vintage comics and cartoon characters.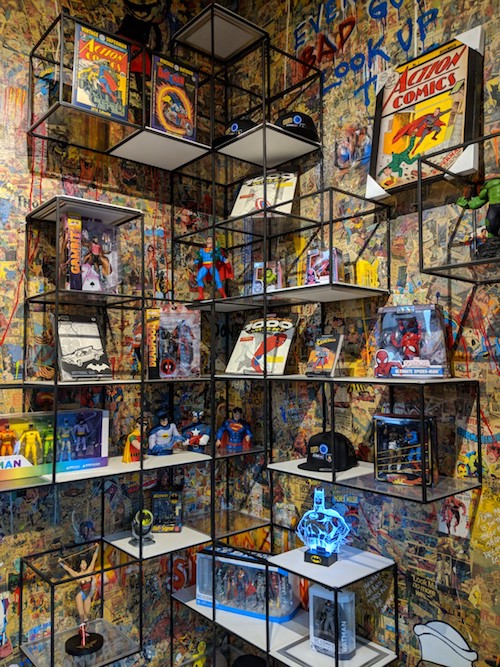 Last month, the restaurant's chef Ron Stratton introduced a new menu that combined his French cuisine background with their playful nature. Stratton likes to use seasonally inspired, ingredient-based food that compliments the owners' vision of evoking a modern sense of nostalgia and playful atmosphere for guests. As well as the new menu, the restaurant announced that they will now be accepting Bitcoin cryptocurrency as payment.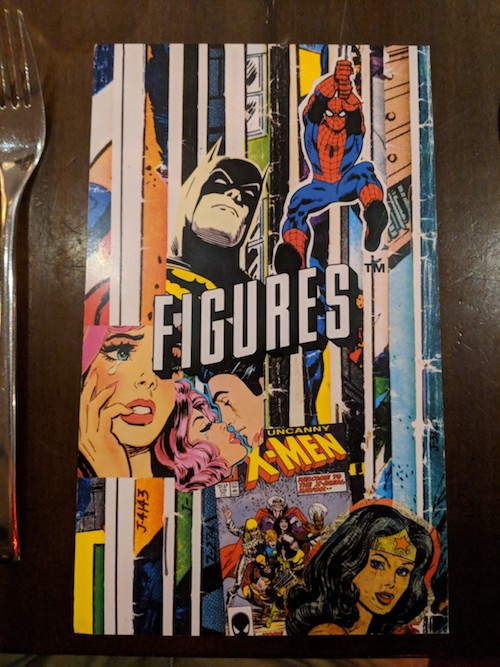 "From our menu offerings, to our interior design and programming, we've built a reputation for creativity and innovation," says Figures co-owner, Nader Marzouk. "Giving our guests the option to pay using Bitcoin is another example of how we strive to be at the forefront of our industry offering an experience that can't be found at any other establishment in the city," added Patrick Marzouk, Figures co-owner.
The new menu includes the following items: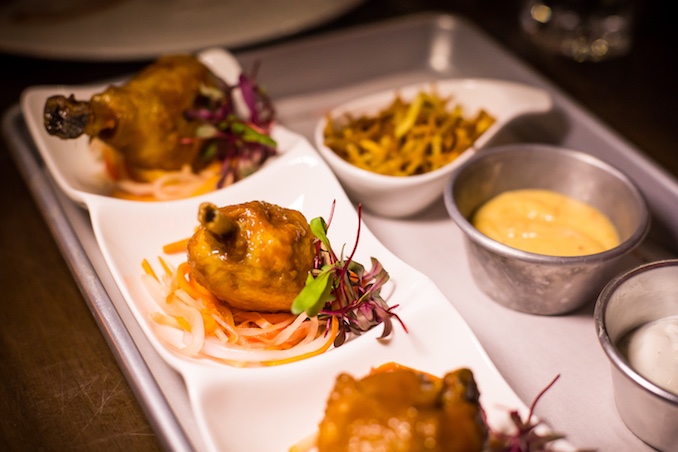 -A&W Root Beer BBQ Drumettes – Roquefort crème fraiche, green papaya slaw, De Arbol Chili Vinaigrette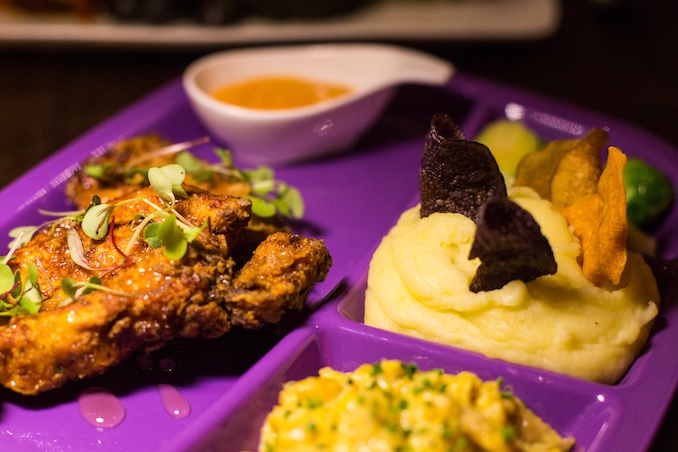 -TV Dinner – Buttermilk fried chicken, Teleggio whipped Yukon Gold potatoes, roasted garlic creamed corn, chipotle honey
-Truffle Wagyu Burger – Maple cured bacon, black truffle aioli, homemade brioche, buttermilk onion rings
-Oxtail Pancake – Red Stripe braised oxtail, plantain pancake, grilled pineapple, scotch bonnet romesco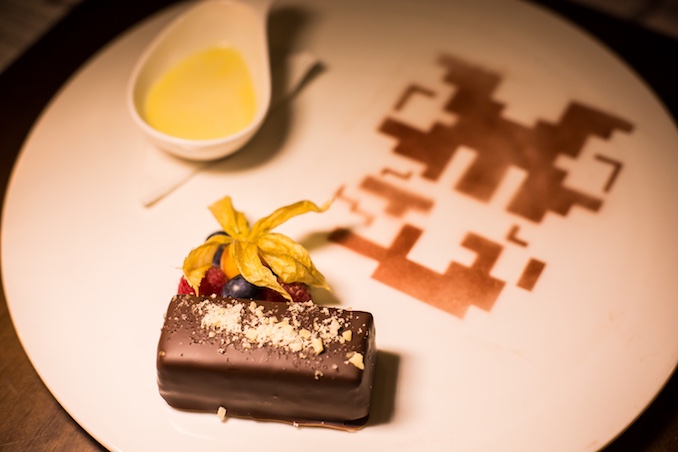 -Candy Bar – Callebaut chocolate, salted caramel, Feuilletine, passionfruit anglaise
-S'mores – Chef's choice marshmallows, homemade chocolates, graham cookie
Be sure to check out the space and try the new menu.