Rock fans of a certain vintage may recall that at the height of their fame, Brit-rockers Bush were forced to go by the name BushX in Canada, thanks to the existence of obscure Toronto 70s band Bush.
This historical footnote, of interest perhaps only to those who still can recall the track listing off Big Shiny Tunes 2, was fresh on our minds last week as we took in the X-less Bush at Toronto's History club on Queen Street East. The naming feud resolved amicably decades ago (Brit Bush agreed to make donations to charities suggested by Canuck Bush), Gavin Rossdale and co. were back in town to demonstrate that, whatever you call them, they can still rock the heck out.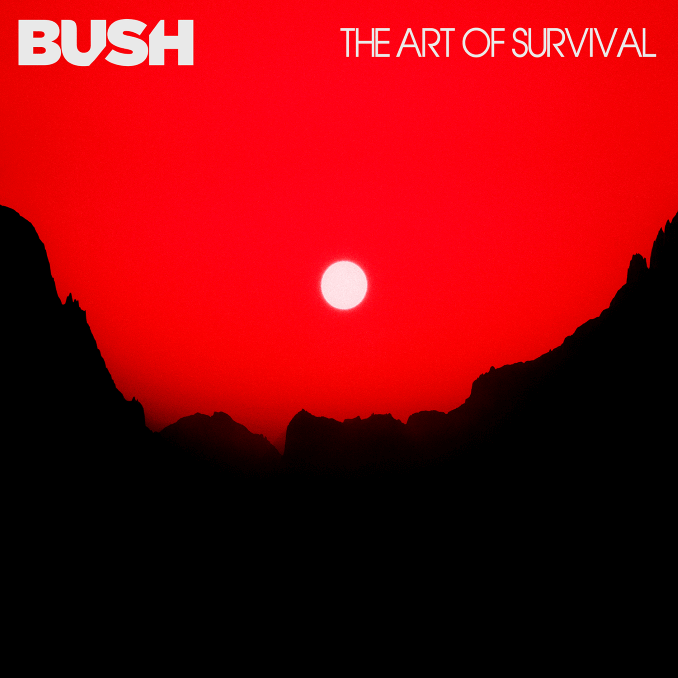 Sixteen Stone and Razorblade Suitcase were integral parts of my childhood. Even before I owned both discs, I must have recorded a half-dozen songs off each album during FM radio broadcasts using my tape recorder. (Yes, I am old.) I will debate anyone who insists "Mouth" isn't one of the definitive alt-rock songs of all time. Just look at that (Julie Delpy-starring!) music video; is there anything more definitively 90s, and amazing?
Bush's recent History gig wasn't quite the Bush of the glory days, but that's to be expected. Aside from the slightly grayer hairs on band members' heads, only five of the sixteen songs were taken from Stone and Suitcase, with Rossdale's voice a couple gravelly registers lower than last we heard him. The rest of the show, a mix of songs half-forgotten (1999's The Science of Things remains an unjustly overlooked album) and brand-new (2022's The Art of Survival) included some gems, though the audience likely regretted the lack of such classics as "Mouth" or "Swallowed".
Highlights included a raucous rendition of Sixteen Stone's "Machinehead" to kick off the show, along with nostalgia-inducing encores of "Glycerine" and "Comedown". And if the point of these shows is to wake us up to Bush's recent hits, then consider it a success. We particularly liked "Blood River" from the 2020 album The Kingdom (did you know Bush had a 2020 album? We sure didn't.) and the brand-new and deeply powerful "Heavy Is the Ocean" off The Art of Survival.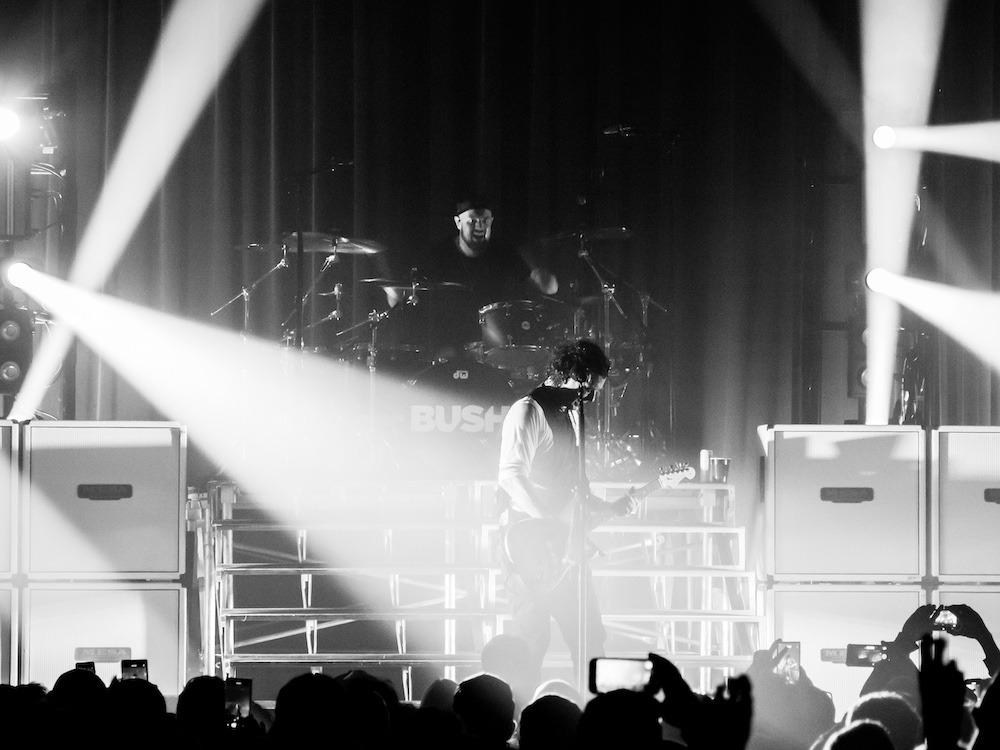 Ever the entertainer, lead singer Rossdale had a fun time playing around with the Toronto audience. That included one descent deep into the crowd, working his way all the way to the back of the club while he sang. At another point, an article of, um, clothing found its way onto Rossdale's mic stand, thrown by an enthusiastic audience member.
While frontman Rossdale has long been the face of Bush, the "new Bush" contains none of his original bandmates. That absence was hardly felt at History, though, with guitarist Chris Traynor (joined 2002), bassist Corey Britz (2010), and drummer Nik Hughes (2019) all demonstrating why Rossdale recruited them to the "rebooted" band.
If The Art of Survival is any indication, there's still some charge left in Bush. Now for the real debate: which is better, Bush's Art of Survival or Metric's Art of Doubt?
*
Check out the official Bush website and listen to The Art of Survival here.
For all concert listings and to book tickets at History, click here.