Even since Aziz Ansari went to Nashville on a date in Master Of None country has emerged as cool. Combine honky tonkin' fascination with the ubiquitous Toronto BBQ season and insto-presto you have outdoor food & drink festival Beer, Bourbon & BBQ. This weekend the nostalgia of summer ending and the promise of axe throwing, mechanical bull riding, grilled steak and cold craft beer brought out Torontonians in droves to enjoy three days dedicated to three of the best things in life: beer, bourbon and barbecue.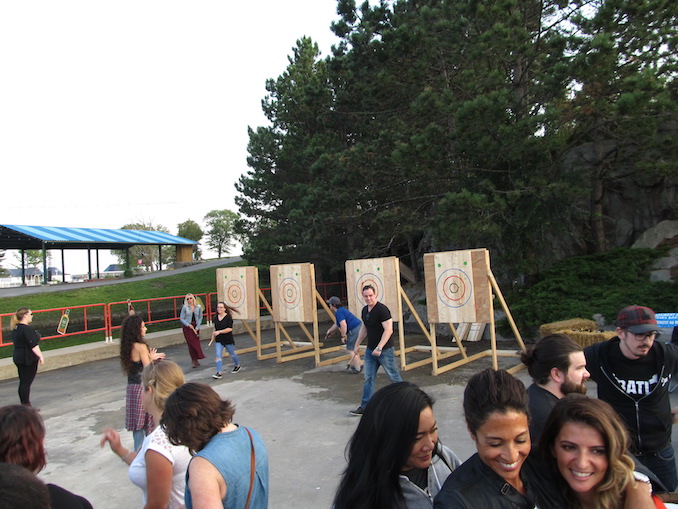 Being grown-ups it's all well and good to have a bourbon cocktail and then clamber on top of a mechanical bull. Beer, Bourbon & BBQ provided lots of fun activities for guests to responsibly enjoy (wink, wink). It's quite hilarious to watch people fall of the bull; really nobody could stay on it for more that five seconds. Ditto for the axe throwing – some very strong arms here in the6ix (so strong that many times an axe went over the bulls-eye target board and beyond). And for those who like a little less devil-may-care recreation there was simulated cow milking and play with giant Jenga blocks. Oh, and there was food – lots and lots of food (including vegetarian and vegan if you can believe it!).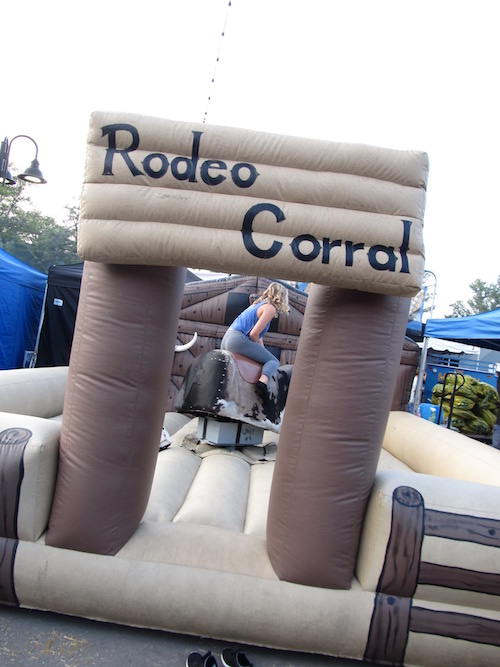 Beer, Bourbon & BBQ celebrated many forms of cooking, from pulled pork tacos, smoked brisket, Korean sticky wings to Bourbon butter tarts, deep fried Oreos and grilled pineapple. Vendors you might recognize include Jerk Brothers, Fidel Gastro's and Rancho Relaxo. The average spend for about three food portions and two drinks was about $30 dollars. However, all the games and live entertainment were included in the cost of admission, which was approximately $10 dollars. There were about twenty food vendors so there was a lot of choice.
All that was missing was a cowboy hat vendor! Yee-haw!!!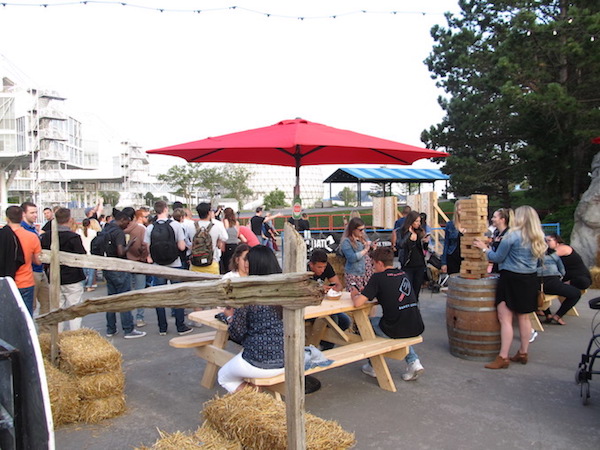 ***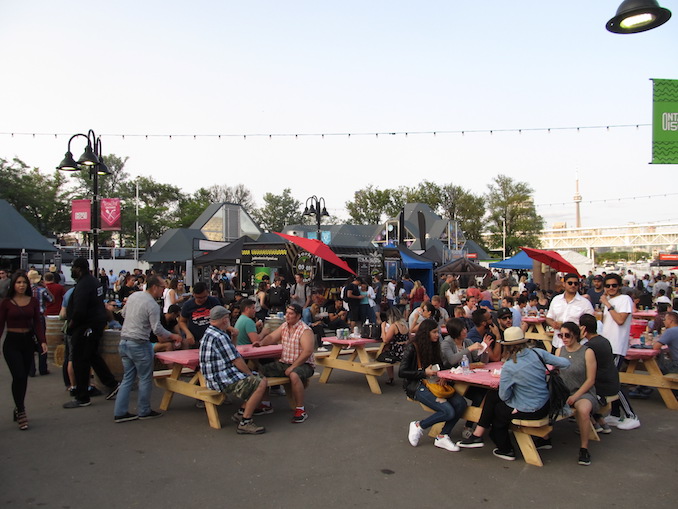 Beer, Bourbon & BBQ took place August 25-27, 2017 at Ontario Place, West Island.
Presented by Taste Toronto. For a list of the 2017 food festival vendors please visit: https://beerbourbonbarbecue.ca/vendors
This weekend event was put on by Cravings Food Co., a dedicated food scene business that also puts on  'Brunch Fest' and 'Taco Fest' in Toronto. To contact Cravings Food Co., click this link: http://cravingsfood.co/