For this travel post we thought we would focus on the historical aspects of Kingston, Ontario and its surrounding areas. We previously visited Kingston for our Hockey Pilgrimage trip and for the Lumina Borealis winter show- and we wanted to see more.
Kingston is a 2.5 – 3.0 hours drive away from Toronto along the 401 East and is a great place to visit to get a look at what life was like in Upper Canada in the 1800s. To get there we accessed the Honda/Acura Press fleet used for reviews and tested the Acura MDX, Acura's top of the line and full size SUV. The sites on our itinerary included our hotel- The beautiful Rosemount INN and Spa, the Kingston Pentitentiary, The Pilot House bar and restaurant, Fort Henry and Upper Canada Village.
Upper Canada Village
Just over an hour East along the 401 from Kingston is Upper Canada Village where visitors will get a peek of what life was like in the 1860s. An entire village with over 40 buildings is on the large plot of land and features a general store, animals, functioning mills, workshops, gondolas that take you down the river, as well as a bar with their local ale. Staff on site are dressed in era appropriate garments and they work jobs on the grounds as people did in 1866.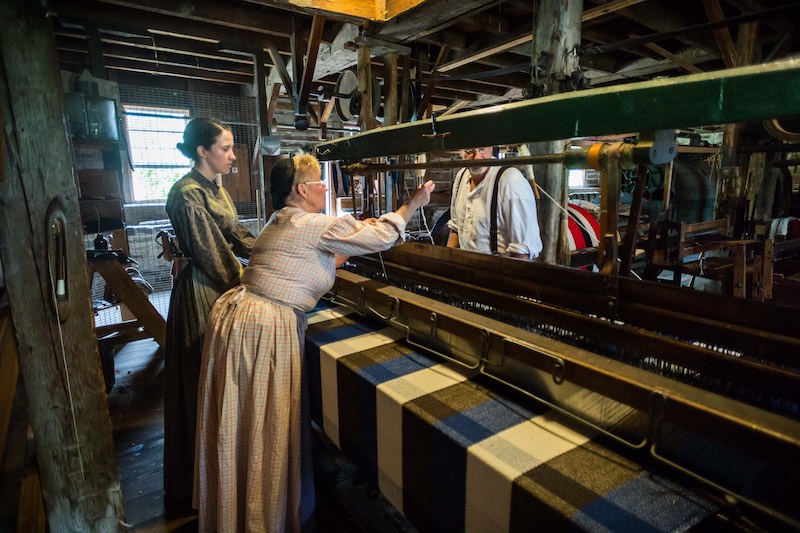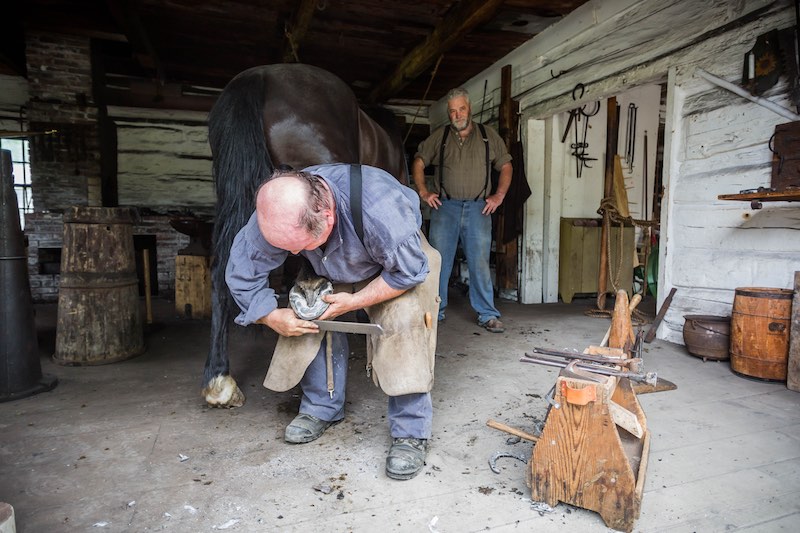 The village was founded in 1961 to portray life for a rural English Canadian town. The site is located next to the War of 1812 Battle of Crysler Farm site, visitor centre, and memorial.
After visiting, we suggest 3-4 hours to go through this attraction thoroughly, as there are many interesting buildings and sites.
Schedules and Prices
May 4 to September 4
9:30 a.m. to 5:00 p.m.
September 6 to September 17 (regular admission fees apply)
9:30 a.m. to 5:00 p.m. – Wednesday through Sunday ONLY.
Closed Monday and Tuesday
Adult (18 – 64 yrs.) $19.95
Senior Citizen – 65+ $18.95
Youth (6 – 12 yrs.) $12.95
Student (13 – 18 yrs.) $15.95
Child (5 years and under) FREE
Kingston Penitentiary
The Kingston Penitentiary is a former maximum security prison located in downtown Kingston. It was constructed in 1833-34 and opened on June 1st, 1835 as the "Provincial Penitentiary of the Province of Upper Canada".
Closed in 2013, the Kingston Pen is now a tourist attraction that offers public tours. Tour guides, as well as former guards, take you through the buildings explaining it's history, and telling tales of escapes, deaths and riots that took place over the years.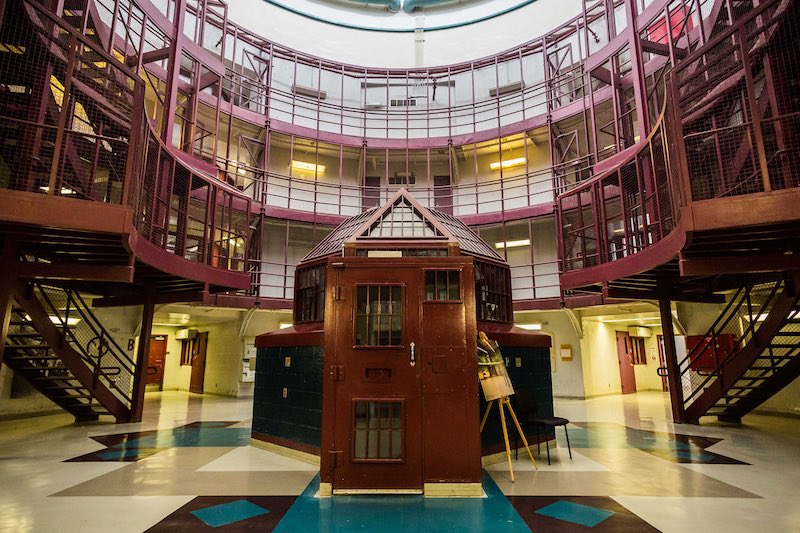 Fun Fact: Netflix's new show "Alias Grace", based on the Margaret Atwood novel, was filmed here- the actual prison where Grace Marks served her sentence for killing her boss Thomas Kinnear.
Schedules and Prices
The tours are offered throughout the day and are tiered based on the length of tour and amount of access.
The standard 90 minute tour costs $35 per person
The premium tour is 2.5 hours and costs $55 per person.
We took the premium tour which was a small, intimate group of about 10-12 guests and is more of an in-depth and immersive experience featuring historic, architectural and criminological components. This tour offers the opportunity for informal conversation with the retired Correctional Service Canada staff.
Fort Henry
Fort Henry is located very close to downtown just across the LaSalle Causeway from Kingston's K-Rock Centre on Point Henry.
This site is for the War of 1812 history buffs. The fort was originally built during the War of 1812 as a strategic point that could protect the Kingston Royal Naval Dockyard, on Point Frederick, a position that was vulnerable to attacks from Americans. It was also strategic in monitoring activity along the St.Lawrence River and into Lake Ontario. The fort's original construction was replaced in the 1830s with a stronger design to maintain protection of the naval dockyard and to help protect the southern entrance to the Rideau Canal that led to Ottawa. In the 1930s, the fort was restored and now serves as a tourist attraction.
On site, staff dress up as both soldiers or common folk as a reenactment- the soldiers march, shout and fire their cannon into the valley below using a sort of bean bag.
You can also travel through the residences, guards quarters and kitchen to see artifacts and memorabilia, as well as full set ups of the rooms as they would have been.
Schedules and Prices
General Admission Adult
May 20th – September 3rd 2017
OPEN DAILY 9:30 – 4:45
With your regular price ticket you can also experience Upper Canada Village. Two Worlds, One great price! $20.00
General Admission Senior Day Program
May 20th – September 4th 2017
OPEN DAILY 9:30 – 4:45
With your regular price ticket you can also experience Upper Canada Village. Two worlds, One great price! $18.00
General Admission Youth 6-12
May 20th – September 4th 2017
OPEN DAILY 9:45 – 4:45
With your regular price ticket you can also experience Upper Canada Village. Two Worlds, One great price!
Rosemount INN and Spa
Kingston has some beautiful old character homes that date back to the 1800s. Several of these homes have been converted into boutique hotels, Bed & Breakfasts and INNs. One of these establishments is the Rosemount INN and Spa located on Sydenham St. South. The 1850's Tuscany villa located in the heart of downtown's 'Old Stones' district has several rooms available, mostly named after historical figures from Kingston, including Sir John A. MacDonald, Canada's first prime minister whose family moved to Kingston from Scotland. We stayed in the Coverdale Suite, named after William Coverdale, an architect who built much of Kingston in the 1800s.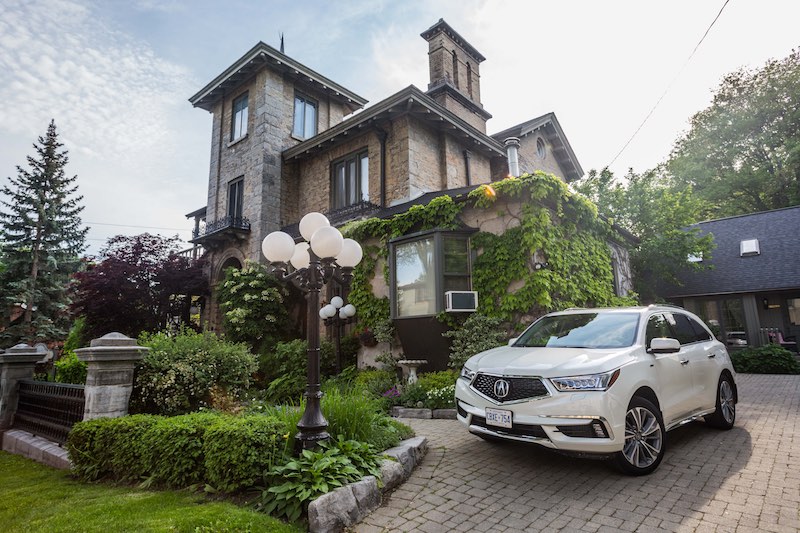 Upon arrival you will be greeted by their fabulous staff. The staff here are very friendly and will give you all the information you will need on local attractions and places to eat. A night staying at the INN includes a breakfast. For us it was poached eggs, scones, fruits and tea and coffee, cooked by their talented in-house chef.
The INN is located in a great area with downtown attractions within walking distance. The highway is easy to access  if you want to take some day trips – Ottawa is not far!
The Pilot House
Kingston was a big port city and not far from the water's edge is a bar and restaurant called The Pilot House. The building used to house the maps and charts used for navigation. Off-duty pilots of ships would hang out here until a messaged arrived for them telling them to head to work. They would take the appropriate charts from the Pilot House and head down to the waterfront.
Now the bar/restaurant showcases some antiques and memorabilia from the day when it served a higher purpose. Food here includes some great Fish and Chips, as well as other pub food.
To learn more about Kingston, please visit their city website.