This year marks the second International Day of Yoga and we're celebrating on June 19th at the beautiful Niagara Falls! I spoke with Spencer Delisle, Yoga Teacher with the Art of Living Foundation who was personally trained by its founder H. H. Sri Sri Ravi Shankar, about the day and what we can expect.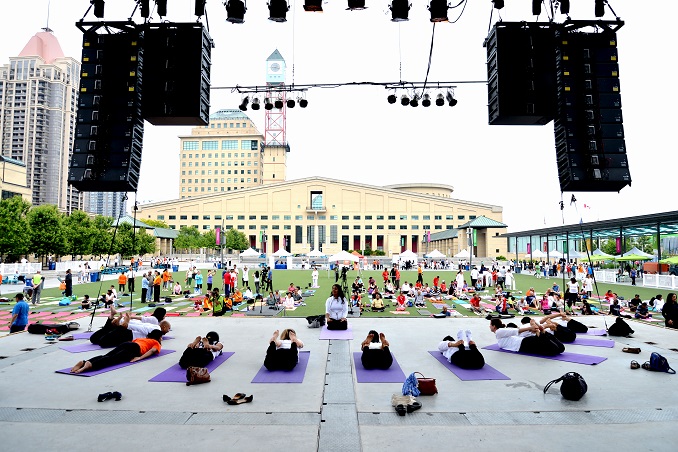 What is International Day of Yoga?
International Day of Yoga is a day of celebration of a 5000 year old science of body, mind and spirit, and was brought forth by the Honourable Prime Minister of India, Narendra Modi during his address of the United Nations General Assembly on September 27, 2014. An international day to commemorate Yoga has been longed for by many including my Yoga Master, and global humanitarian H. H. Sri Sri Ravi Shankar who in 2011 proposed that the UN create an International Day to honour Yoga.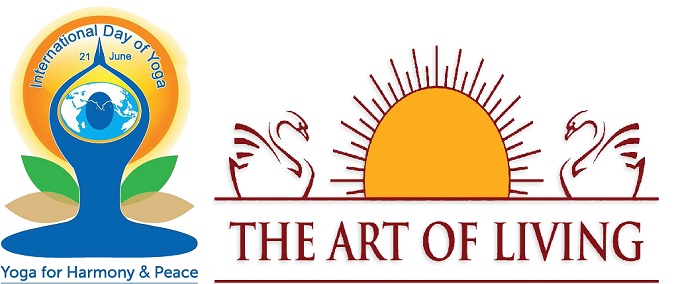 Originating from India, Yoga is now internationally renowned not only as an exercise in stretching or asanas but as a holistic knowledge using breathing techniques or pranayama, meditation , service to society, and a variety of other tools to harmonize the different aspects of ourselves. No one feels like "them selves" when their angry, anxious, or depressed, yogic techniques like Sri Sri Ravishankar's Sudarshan Kriya allows the system to get rid of this "emotional garbage" so one can come back to themselves. Sure, emotions are a part of life but when we get stuck or a particular emotions starts to dominate our life, yoga can help get us back on tract. International Day of Yoga is an opportunity to share this beautiful knowledge with an even more people across the entire world and celebrate the benefits it has brought those who practice it.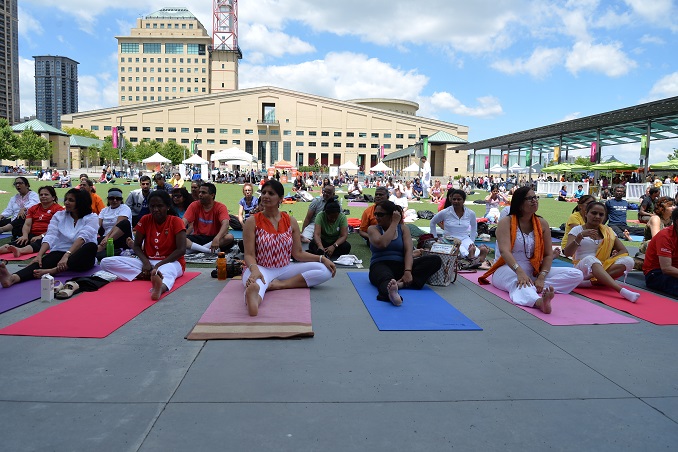 What else is happening around the world with it?
There are numerous IDY events happening around the world. I would recommend visiting idayofyoga.org for all the details.
What will be included on June 19th this year?
On June 19th, thousands with gather in front of Niagara Falls for a morning and evening session of yoga followed by music, dance and of course delicious vegetarian Indian food. Registration for the International Day of Yoga at Niagara Falls can be done online at canadayoga.ca.  The morning yoga session will take place from 7:00am to 8:30am. Onsite registration will take place from 5:30am for anyone that finds out about the event last minute. Parking can be found in any of the numerous parking lots surrounding the falls.
Why should people participate?
Imagine moving in fluid yoga postures cooled by a refreshing waterfall mist, invigorating every cell of your body with pranayama, and southing your soul with deep meditation surrounded by the sights and sounds of the majestic Niagara Falls. I think a better question would be why wouldn't someone participate? 🙂 Come join me and thousands more for the International Day of Yoga at Niagara Falls Sunday June 19th. You may recognize the teacher leading the yoga 🙂
Can we help or volunteer beforehand?
Yes! We welcome anyone that would like to volunteer. If you would like to join our team you can contact Bhavik Parik by emailing idayofyogacanada@gmail.com.